Evergreen Cemetery - Saugatuck Congregational Church
Apr 8, 2019
History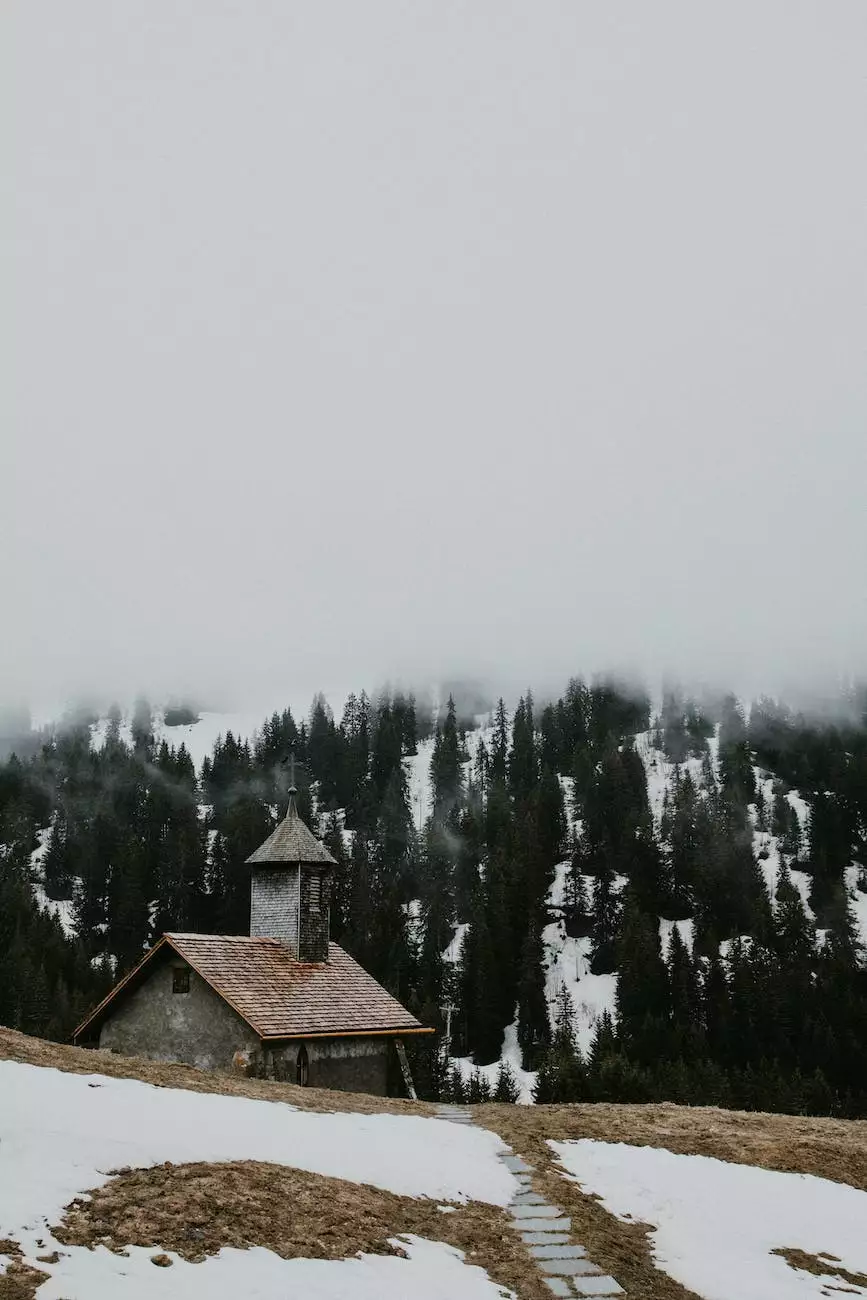 The Enchanting Beauty of Evergreen Cemetery
Welcome to Evergreen Cemetery, a place of deep historical significance and serene beauty. Nestled in the heart of Saugatuck, Connecticut, this sacred space is meticulously maintained by the devoted community of Connecticut Korean Presbyterian Church. It serves as a poignant reminder of the rich heritage and strong faith that embodies our local area.
Discovering its Rich History
Evergreen Cemetery holds a captivating history that spans over a century. Established in 1892, it has become the resting place for numerous individuals who have shaped our community and contributed to its growth. From influential community leaders to ordinary individuals who formed the backbone of our society, each grave holds a story waiting to be uncovered.
Preserving the Past
Connecticut Korean Presbyterian Church has taken great care to preserve and honor the legacy of those laid to rest in Evergreen Cemetery. The meticulous maintenance of the grounds ensures that visitors can reflect in an atmosphere of peace and tranquility. The well-kept pathways wind through the breathtaking foliage, guiding you on a journey through time.
Exploring the Grounds
As you step foot into Evergreen Cemetery, you will be greeted by a lush landscape that exudes a sense of serenity. Towering old-growth trees create a canopy, filtering the sunlight and casting dappled shadows on the graves. The scent of wildflowers fills the air, inviting you to wander through the meticulously landscaped pathways and immerse yourself in the beauty of nature.
Monuments of Remembrance
Among the gravestones dotting the grounds of Evergreen Cemetery, you will find an array of unique and intricately crafted monuments. These stone tributes meticulously honor the lives of those buried here, serving as a physical reminder of their enduring impact on our community. Explore the diverse range of designs, from traditional crosses to elaborate sculptures that reflect the individuality of the souls memorialized beneath them.
Connecting with the Past
Evergreen Cemetery provides a sacred space for visitors to connect with their heritage and pay homage to the lives that have shaped our community. The tranquil atmosphere fosters introspection, allowing for moments of quiet reflection and remembrance. Whether you have a personal connection to the cemetery or are simply seeking solace in its peaceful surroundings, Evergreen offers a haven for contemplation and connection.
A Timeless Sanctuary
Situated amidst the bustling urban landscape of Saugatuck, Evergreen Cemetery offers a sanctuary from the noise and stress of modern life. Step into this peaceful oasis, and you will find yourself transported to a place where time seems to stand still. It is a space where you can find solace, gather your thoughts, and find comfort in the enduring legacy of those who came before us.
Visiting Evergreen Cemetery
Location and Hours
Evergreen Cemetery is located at the heart of Saugatuck, Connecticut, easily accessible for visitors from near and far. It is open to the public during daylight hours, providing ample time to explore the grounds and immerse yourself in its extraordinary atmosphere.
Preserving the Serenity
We kindly ask all visitors to respect the solemn nature of Evergreen Cemetery. Please refrain from littering, maintain a respectful volume, and ensure that children are supervised at all times. By treating this sacred space with care and reverence, we can preserve its beauty and tranquility for generations to come.
Embark on a Journey of Reflection
Allow Evergreen Cemetery to be your guide as you embark on a journey of reflection and discovery. Immerse yourself in the history and serenity of this remarkable place, and let its beauty and profound stories touch your heart. Connecticut Korean Presbyterian Church welcomes you to experience the peaceful allure of Evergreen Cemetery and invites you to explore the rich tapestry of our community.