George Washington Plaque - New Haven
May 26, 2021
History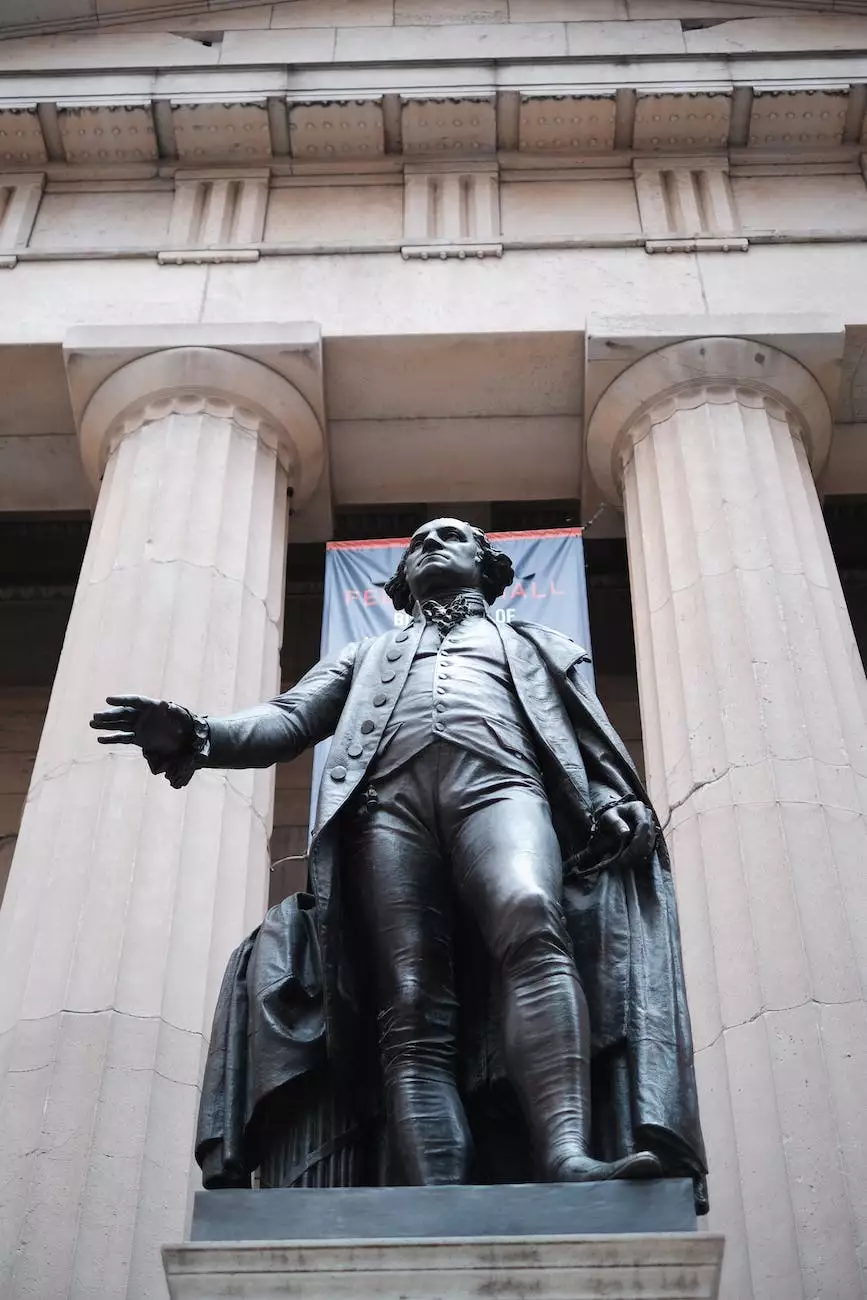 The Historic George Washington Plaque
At Connecticut Korean Presbyterian Church in New Haven, we are honored to have the historic George Washington Plaque as part of our community. This remarkable artifact holds immense significance in both local history and the hearts of our congregation. Join us as we delve into the intriguing story behind this plaque.
The Legacy of George Washington
George Washington, the first president of the United States, is known for his pivotal role in shaping the nation's foundation. His leadership and commitment to freedom have left an indelible mark on American history. The George Washington Plaque symbolizes his influence and serves as a reminder of his dedication to the principles of democracy and liberty.
Uncovering the History
The George Washington Plaque, located prominently within our church premises, has a rich and fascinating history. This plaque was originally erected in 1794, just a few years after George Washington stepped down from the presidency. It was a way for the community to show their gratitude and honor his service to the nation.
Artistry and Craftsmanship
The plaque itself is a magnificent example of exceptional artistry and craftsmanship of the time. Made from solid bronze, it portrays a detailed likeness of George Washington, capturing his determined expression and noble stature. The intricate engravings on the plaque depict notable scenes from his life, beautifully capturing key moments of his presidency and the Revolutionary War.
Community Fascination
Over the years, the George Washington Plaque has attracted visitors from near and far who are captivated by its historical significance. Students, scholars, and history enthusiasts alike have marveled at its beauty and the story it represents. Its presence within Connecticut Korean Presbyterian Church adds to the unique character of our worship space and fosters a deep sense of connection with our nation's past.
Preserving the Heritage
Connecticut Korean Presbyterian Church takes great pride in preserving and safeguarding this precious artifact for future generations. We firmly believe that maintaining our connection to history is essential for understanding and appreciating our shared heritage. The George Washington Plaque serves as a powerful reminder of the sacrifices made by our founding fathers and allows us to reflect on their vision for our nation.
Connecting Faith and History
As a community rooted in faith and beliefs, we find inspiration in George Washington's character and his dedication to upholding values such as integrity, justice, and compassion. The George Washington Plaque serves as a reminder of our commitment to these principles as we strive to positively impact our community and beyond.
Visit the George Washington Plaque
We invite you to experience the George Washington Plaque in person at Connecticut Korean Presbyterian Church. Witness the artistry of the past, feel the weight of history, and gain a deeper understanding of the foundations that have shaped our nation. Join us in honoring this remarkable piece of American history.
Contact Us
If you have any questions or would like to learn more about the George Washington Plaque and our community at Connecticut Korean Presbyterian Church, please feel free to reach out to us. We are always here to welcome you with open arms and provide you with the information you seek.