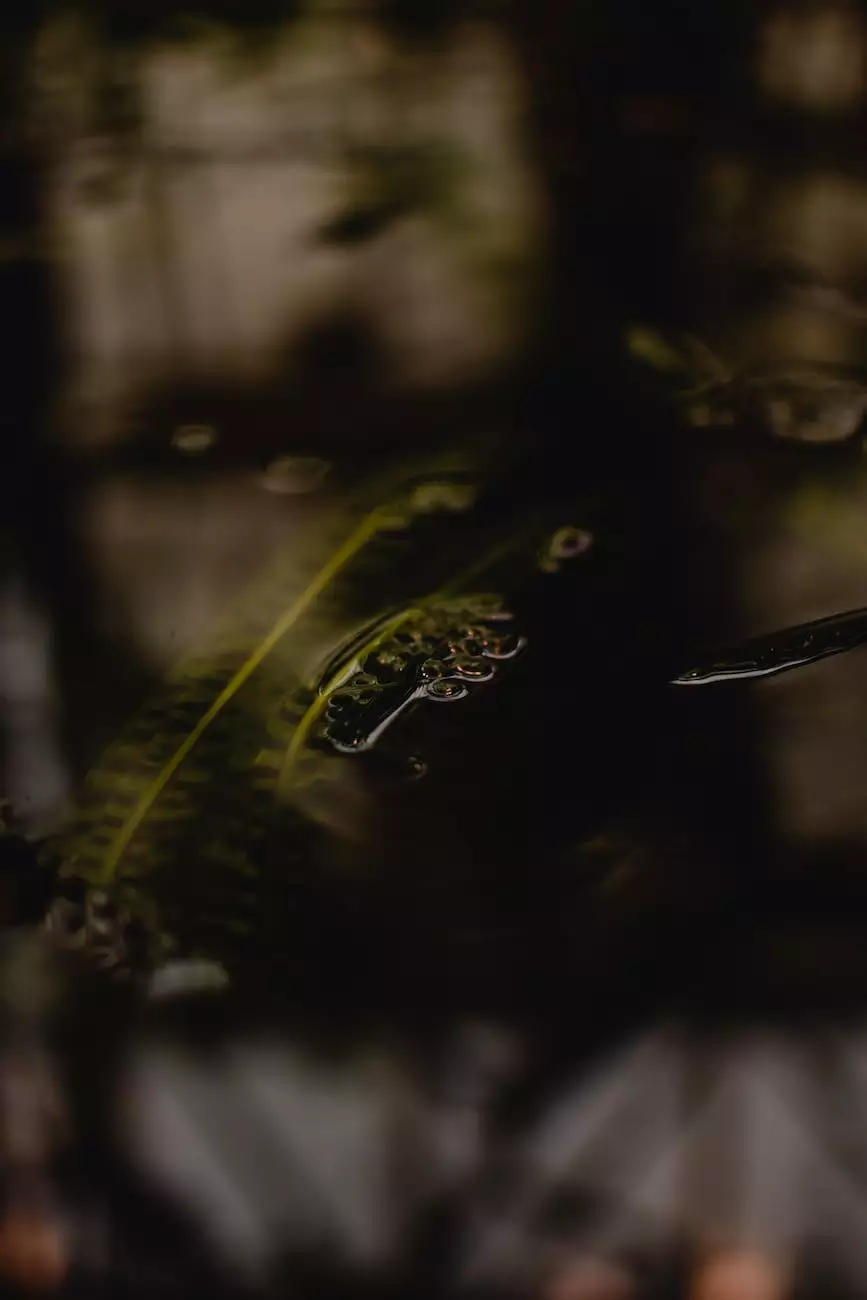 Introduction
Welcome to the captivating world of Water Reflection by Linda Torrey. This exquisite collection of photographs showcases the mesmerizing beauty of water and the artistry of nature. As you explore these remarkable images, prepare to be immersed in a journey of tranquility, reflection, and spiritual growth.
Discover the Essence of Water
Water, the source of life, is a powerful element that nourishes and sustains us. Linda Torrey's lens captures the essence of water in its various forms - from serene lakes to cascading waterfalls, each image depicts the fluidity and transformative power of this profound element. Through her mastery, Torrey transports us to enchanting landscapes where water becomes a conduit for discovering the deeper mysteries of our existence.
Unveiling the Beauty of Reflection
Reflections have long fascinated artists and poets, for they represent a realm where reality and imagination merge. Linda Torrey's photographs effortlessly harness the magic of reflection, as they give birth to ethereal worlds and symmetrical wonders. In each image, you will witness nature's mirror reflecting trees, clouds, and the sky, creating a stunning harmony between above and below. These reflections invite us to delve into introspection and contemplation, mirroring our own hopes, dreams, and inner struggles.
Awe-Inspiring Spirituality
Connecticut Korean Presbyterian Church welcomes you to experience the spiritual resonance woven throughout these images. Beyond their aesthetic allure, the photographs provide a profound symbol of spiritual reflection and growth. Just as the water reflects the world around it, our spiritual journey calls for introspection and self-reflection. The connection between our outer surroundings and inner selves is beautifully captured in Torrey's work, reminding us of the importance of contemplation, faith, and self-discovery.
Community and Society - Faith and Beliefs
As a vital part of the Community and Society, faith and beliefs help shape our values, guide our lives, and bring us together. At Connecticut Korean Presbyterian Church, we celebrate and embrace diversity while providing a safe and nurturing environment for spiritual growth. Through events, worship services, and community outreach programs, our church fosters a sense of belonging, unity, and love. We invite you to join our vibrant community as we explore the depths of faith and the wonders of the human spirit.
Conclusion
In the enchanting world of Water Reflection by Linda Torrey, we discover a profound connection between nature's wonders and the journey of the human soul. These striking photographs capture the essence of water, reflections, and spirituality, provoking deep contemplation and inspiring personal growth. As you immerse yourself in this visual feast, allow your own reflection to merge with the beauty and wisdom of nature, propelling you towards a renewed sense of purpose and inner serenity.