Our Staff
Apr 29, 2022
Staff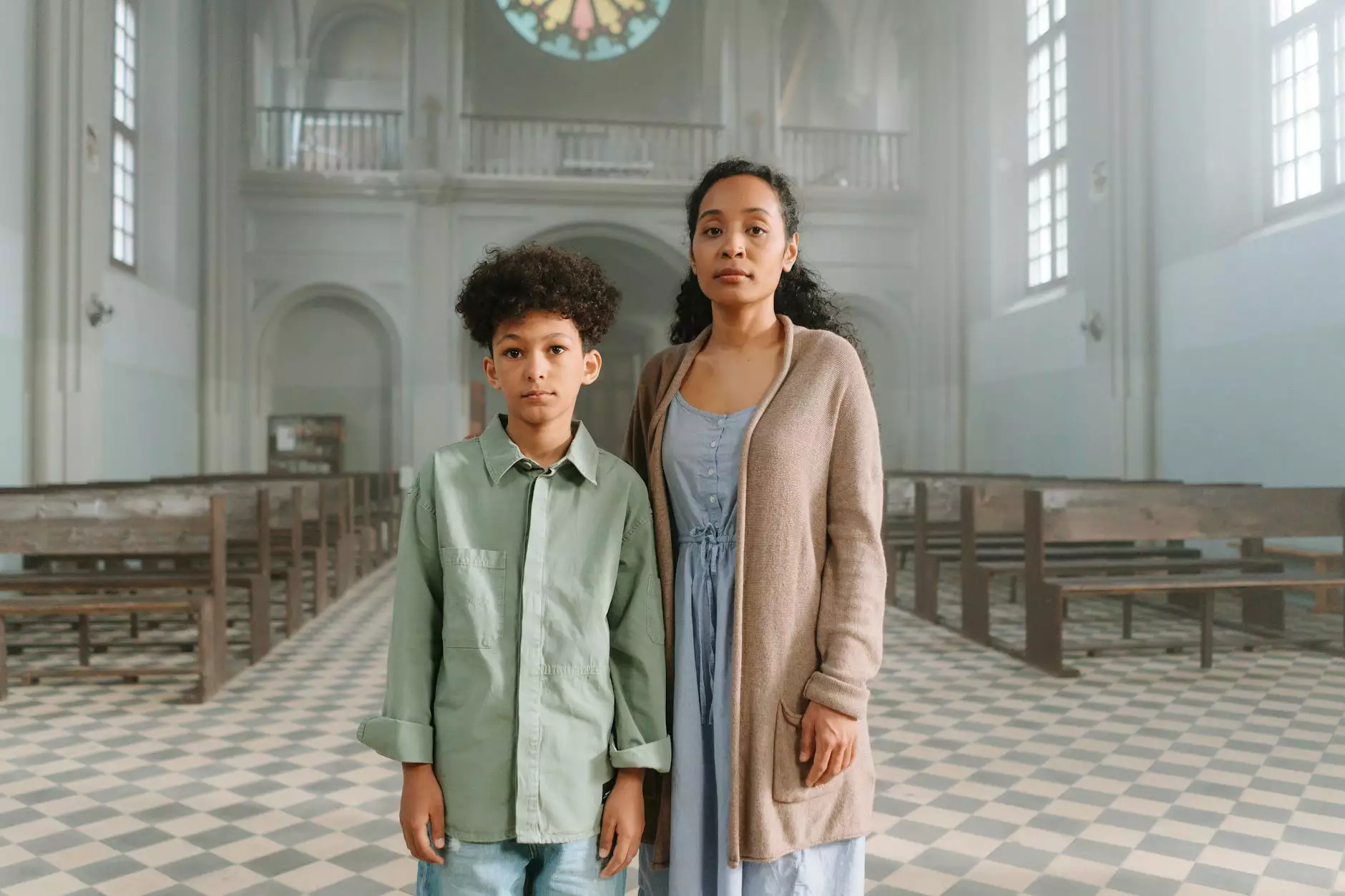 Meet the Dedicated Members of Grace Family Church
Welcome to the Our Staff page of Grace Family Church of Newtown, a proud member of the Connecticut Korean Presbyterian Church. Here, we introduce the passionate individuals who make up our staff and work tirelessly to serve and support our community. Each team member brings their unique skills, expertise, and unwavering commitment to spreading the message of faith and love.
Rev. John Park - Senior Pastor
As the Senior Pastor of Grace Family Church, Rev. John Park leads with compassion and wisdom. With over two decades of experience, he inspires the congregation through his powerful sermons and empathetic counseling. Rev. Park's teachings delve into the core principles of Christianity, emphasizing the importance of love, forgiveness, and unity. His guidance plays a vital role in strengthening our spiritual bonds and fostering a sense of belonging within our faith community.
Dr. Sarah Lee - Worship Leader
Dr. Sarah Lee serves as our dedicated Worship Leader and brings a profound sense of musicality and spiritual connection to our church. With her extensive knowledge of sacred music and her deeply rooted faith, Dr. Lee curates uplifting worship experiences that touch the hearts of our congregation. Under her guidance, our worship services are a harmonious blend of traditional hymns and contemporary praise, creating an atmosphere of reverence and joy.
Benjamin Kim - Youth Pastor
Benjamin Kim serves as our Youth Pastor, dedicating his time and energy to nurture the spiritual growth of our younger members. With a dynamic and relatable approach, he aims to connect with the youth and guide them through the challenges of adolescence with the light of faith. Through engaging workshops, retreats, and community outreach programs, Benjamin fosters a supportive environment where young individuals can explore their spirituality and develop lifelong connections with Christ.
Emily Park - Children's Ministry Director
Emily Park leads our vibrant Children's Ministry as the Director, instilling a love for God and a strong foundation of faith in our youngest members. With creativity and dedication, she designs interactive lessons, engaging activities, and memorable events that allow children to experience the wonders of Christianity. Emily's compassionate nature and enthusiasm create a nurturing environment where children can grow spiritually, make lasting friendships, and discover the joy of being part of a faith community.
David Lee - Community Outreach Coordinator
David Lee serves as our Community Outreach Coordinator, actively working to extend the love and compassion of our church beyond its walls. Through partnerships with local organizations and initiatives, David spearheads various community outreach programs, including food drives, volunteer activities, and support for those in need. His passion for social justice and genuine desire to make a positive impact inspire others to join in the mission of spreading love, hope, and goodwill within our community.
Join Us and Experience the Grace Family
The dedicated staff members featured above are just a few examples of the passionate individuals who contribute to the vibrant and inclusive community at Grace Family Church of Newtown. Our cohesive team, under the guidance of Rev. John Park, seeks to create an environment where everyone feels welcomed, supported, and empowered in their spiritual journey.
When you visit our church, you'll witness firsthand the warm and friendly atmosphere that defines our faith community. Whether you're seeking solace, guidance, or a place to connect with like-minded individuals, Grace Family Church offers a sanctuary where you can find solace and a deeper understanding of your faith.
Connect with Us
If you have any questions or would like to learn more about our staff and the services we offer, we invite you to reach out to us. The passionate individuals at Grace Family Church are always here to support and guide you on your spiritual journey.
Join us at Grace Family Church of Newtown, a proud member of the Connecticut Korean Presbyterian Church, and experience the true power of faith, love, and community.