Welcome to Baptized! - Saugatuck Congregational Church
Aug 21, 2021
Events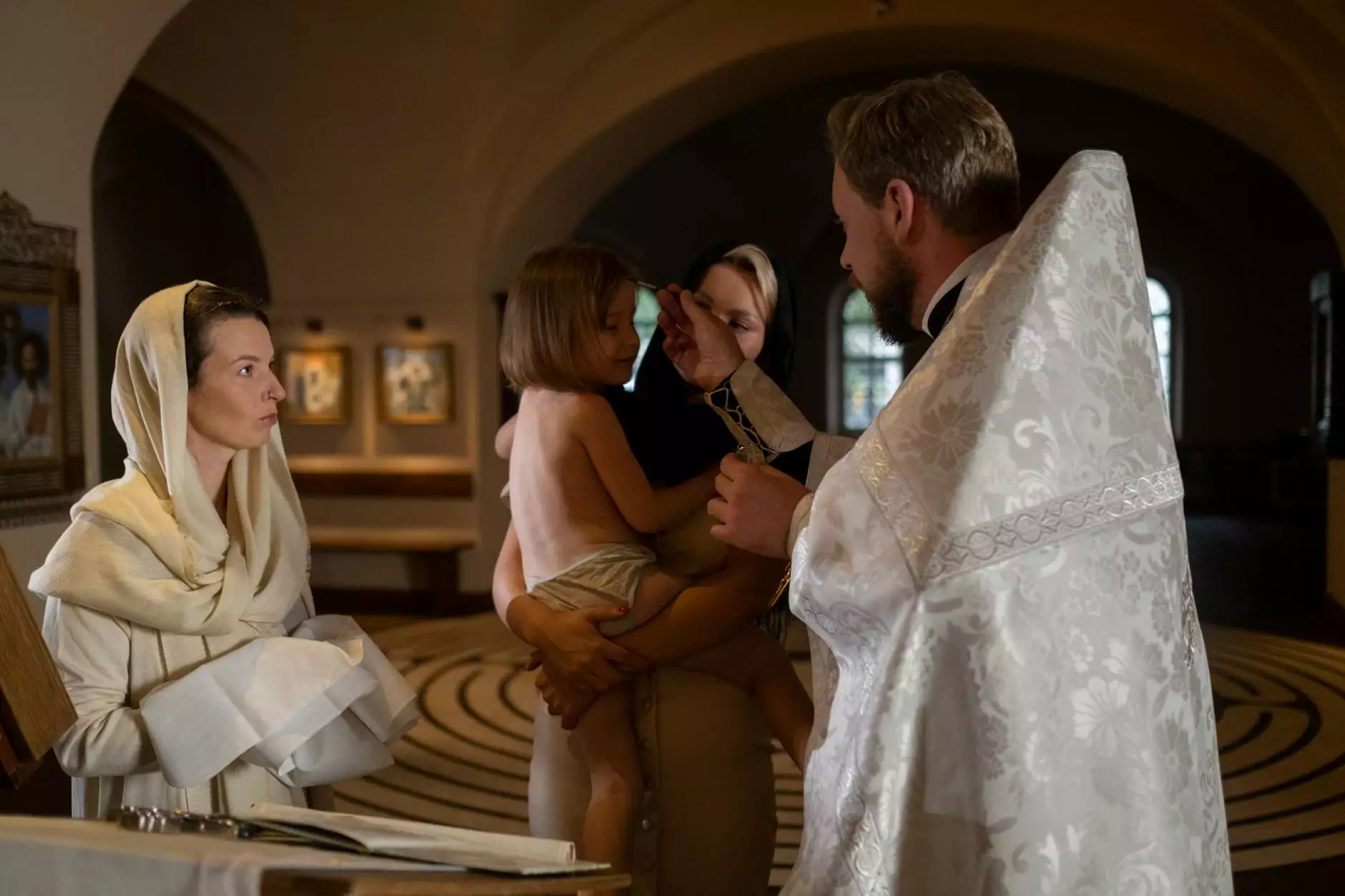 Introduction
At Saugatuck Congregational Church, we believe in the profound significance of baptism. As a part of the Connecticut Korean Presbyterian Church, we strive to create a spiritual community where people can find solace, support, and a deep connection with their faith. Our baptism ceremonies are a meaningful and transformative experience, enabling individuals to honor their commitment to God and embark on a new spiritual journey.
The Power of Baptism
Baptism holds a special place in the Christian faith. It symbolizes the purification and renewal of one's soul, signifying the acceptance of Jesus Christ as Savior. Through baptism, individuals join a fellowship of believers and publicly declare their faith. It is a spiritually enriching experience that strengthens the bond with God and the community.
Baptism at Saugatuck Congregational Church
At Saugatuck Congregational Church, we value the importance of a memorable and inclusive baptism ceremony. Our experienced pastors and dedicated congregation are committed to ensuring that your baptism experience is memorable and reflective of your individual beliefs.
Why Choose Saugatuck Congregational Church?
When it comes to choosing a church for baptism, there are several reasons why Saugatuck Congregational Church stands out:
Inclusive Community: Our church welcomes individuals from all walks of life, regardless of age, gender, or background. We celebrate diversity and provide a warm and accepting environment for everyone.
Experienced Pastors: Our pastors have extensive knowledge and experience in conducting baptism ceremonies. They are compassionate and understanding, ensuring that your baptism experience aligns with your personal beliefs.
Meaningful Rituals: We believe in creating meaningful and memorable baptism ceremonies by incorporating rich traditions and thoughtful rituals. Your baptism will be a unique and reflective experience.
Supportive Congregation: Being a part of the Connecticut Korean Presbyterian Church means you will have a supportive community behind you. Our congregation is committed to fostering a nurturing environment where everyone can grow in their faith.
Preparing for Baptism
Preparing for your baptism is an essential step in affirming your commitment to God. It is important to reflect on your faith, the significance of baptism in your spiritual journey, and your personal relationship with God. Our pastors are available to guide you through the preparation process, providing spiritual counseling and answering any questions you may have.
What to Expect on the Day of Baptism
Your baptism day is a momentous occasion, and we want it to be a memorable experience for you and your loved ones. Here is what you can expect on the day of your baptism at Saugatuck Congregational Church:
Welcoming Atmosphere: Our friendly congregation will ensure you feel welcomed and supported throughout your baptism ceremony.
Guidance and Instructions: Our pastors will provide clear guidance and instructions, ensuring that you feel confident and prepared for the proceedings.
Symbolic Rituals: The baptism ceremony will include symbolic rituals, such as the pouring or immersion of water, representing the cleansing and renewal of your soul.
Prayer and Blessings: Our pastors and congregation will offer prayers and blessings, invoking the presence of the Holy Spirit during this sacred moment.
Celebration: Following the baptism, there will be a joyful celebration with your loved ones and the church community, commemorating this significant milestone in your spiritual journey.
Contact Us
If you are ready to embark on a transformative journey through baptism or have any questions regarding the process, we encourage you to reach out to us. Our team at Saugatuck Congregational Church is here to provide support and guidance throughout your spiritual endeavors.
Join the Connecticut Korean Presbyterian Church community today and experience the power of baptism. We look forward to welcoming you with open arms and helping you nurture your faith.