Easter Egg Hunt - New Haven
Feb 8, 2022
Events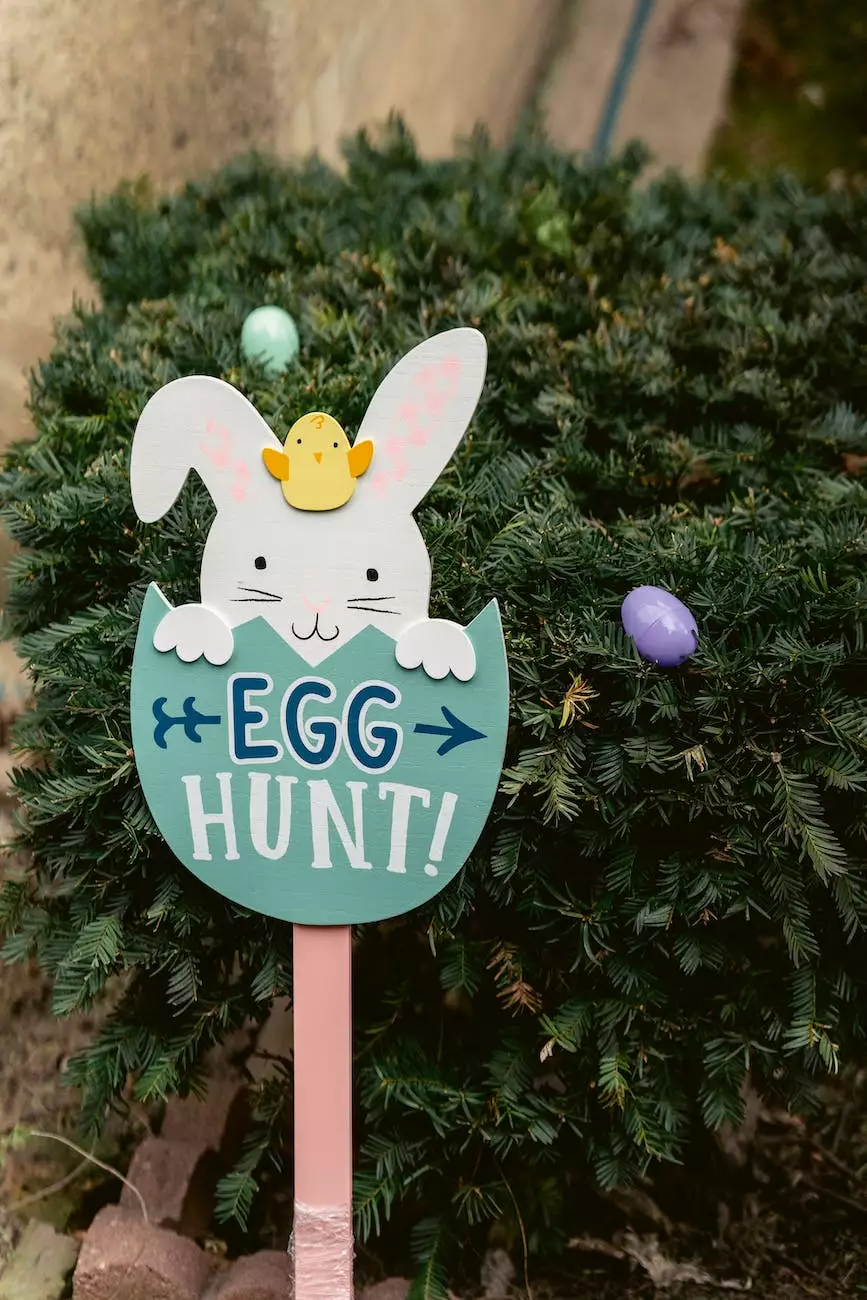 About the Easter Egg Hunt Event
Join us at Connecticut Korean Presbyterian Church in New Haven for an exciting Easter Egg Hunt event. We are thrilled to organize this fun-filled activity for families in the community, and we invite everyone to come and participate in the festivities.
Date and Location
The Easter Egg Hunt will take place on Sunday, April 4th, in the church's beautiful outdoor grounds. Our address is 123 Main Street, New Haven, CT.
Activities and Attractions
We have planned a variety of engaging activities for children of all ages. The main highlight, of course, is the thrilling Easter Egg Hunt itself. With hundreds of colorful eggs hidden throughout the area, kids will have a blast searching for them. We have age-specific hunting zones to ensure fairness and excitement for everyone.
Additional Attractions Include:
Face painting
Bouncy castles
Live music performances
Puppet shows
Basket decorating stations
Delicious food and refreshments
Why Attend the Easter Egg Hunt?
We believe that Easter is a time to celebrate and make lasting memories with loved ones. Our Easter Egg Hunt event provides a safe and friendly environment for families to come together and enjoy a day of fun-filled activities. Here are some reasons why you should attend:
1. Community Bonding
Our event aims to bring the community closer together. It's a chance to meet new people, make friends, and strengthen bonds within the neighborhood.
2. Family Experience
The Easter Egg Hunt event promotes quality family time. Participating in the hunt, decorating baskets, and enjoying the attractions together will create cherished memories for years to come.
3. Fun and Entertainment
We have curated a range of entertaining activities to ensure everyone has a great time. From face painting and bouncy castles to live music and puppet shows, there's something for everyone to enjoy.
4. Embrace the Spirit of Easter
By joining our Easter Egg Hunt, you can embrace the joy and spirit of Easter while engaging in a meaningful celebration of faith and togetherness.
Participation Details
The event is open to everyone in the community, regardless of age or religious affiliation. There is no entry fee, making it accessible to all families. The Easter Egg Hunt will start promptly at 10:00 AM, so make sure to arrive early to secure a spot and maximize the enjoyment.
COVID-19 Safety Measures
Your safety is our top priority. In light of the ongoing pandemic, we have implemented extensive safety measures to ensure a safe and enjoyable event for all attendees. These measures include:
Maintaining social distancing protocols
Requiring all participants to wear masks
Providing hand sanitizing stations throughout the event area
Regular disinfection of surfaces and equipment
Limiting the number of attendees to ensure adequate space for distancing
Join Us for a Memorable Easter Egg Hunt!
Connecticut Korean Presbyterian Church invites you to join us for an unforgettable Easter Egg Hunt experience. Whether you're a long-time member, newcomer, or visitor to New Haven, you are warmly welcomed to celebrate Easter with us. Mark your calendars, gather your family and friends, and join us on April 4th for an exciting day of fun, togetherness, and celebration.