Trinity Teens To Visit Kinship Glassworks
Aug 21, 2018
Events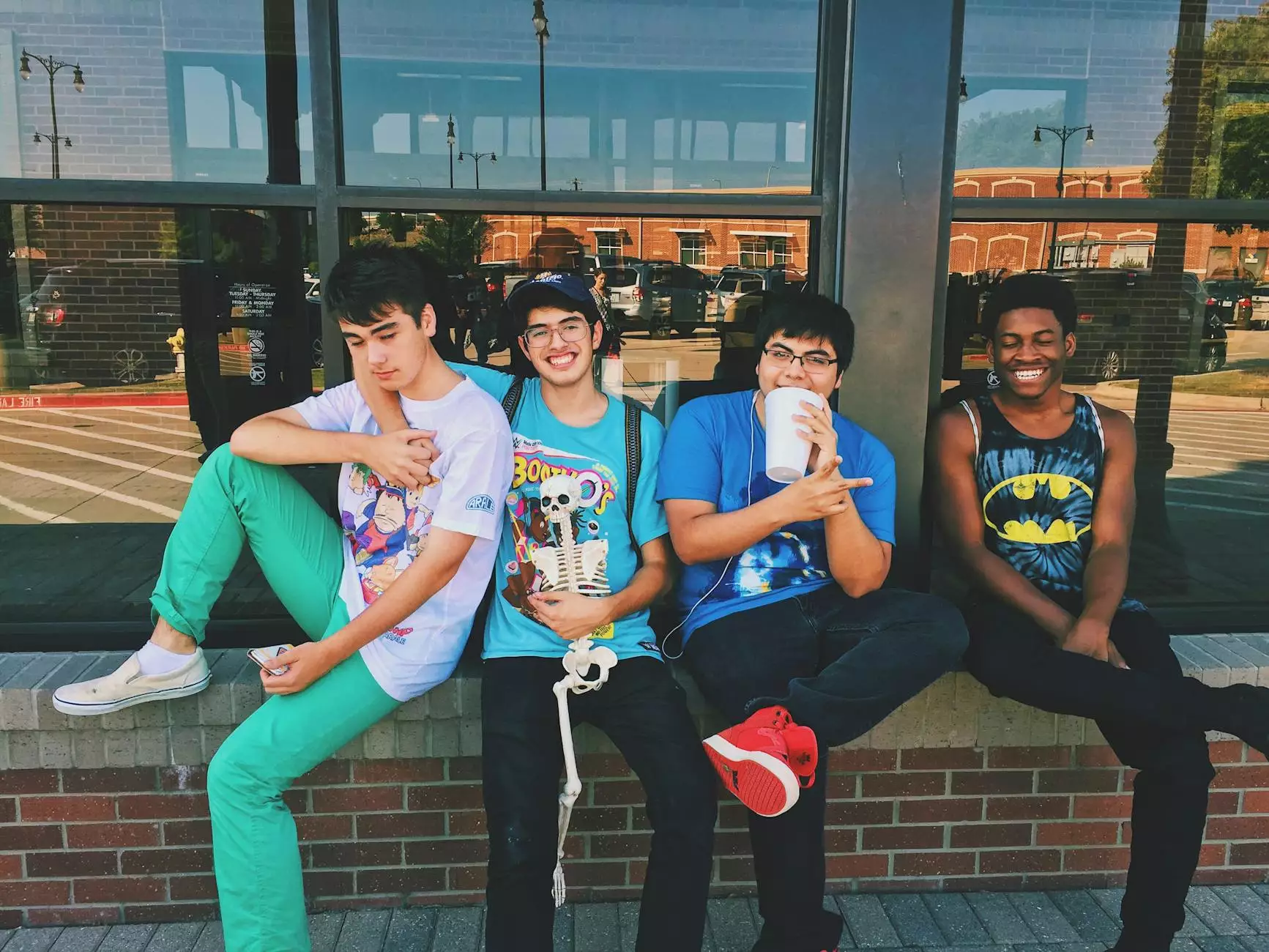 Unleashing the Power of Faith and Community at Kinship Glassworks
Welcome to the exciting calendar event organized by the Connecticut Korean Presbyterian Church! Join us as the Trinity Teens embark on a unique journey to Kinship Glassworks, an esteemed glass art studio that beautifully blends faith, art, and community involvement.
Discover the Beauty of Kinship Glassworks
Nestled in the heart of our vibrant community, Kinship Glassworks stands as a beacon of creativity and spiritual development. Through their intricate glass art creations, they provide a unique way to connect with one's faith and foster an environment of unity.
At Kinship Glassworks, every piece of art tells a story and embodies a deeper meaning. As the Trinity Teens explore the studio, they will witness firsthand the talent and dedication of the glass artisans. From delicate stained glass windows to breathtaking sculptures, Kinship Glassworks showcases the divine beauty that can be captured through glass.
Experiencing the Journey
This visit to Kinship Glassworks offers an unforgettable experience for the Trinity Teens. They will have the opportunity to witness the meticulous art-making process, learn about the history of glass art, and engage in hands-on activities. Under the guidance of skilled artisans, the teens will have the chance to create their own unique glass art pieces, embracing their creativity and deepening their connection to their faith.
The journey continues as they visit the serene chapel adjacent to the studio. With its tranquil ambiance and captivating stained glass windows, the chapel invites reflection and spiritual growth. Guided by our knowledgeable church members, the Trinity Teens will participate in a meaningful prayer ceremony, strengthening their bond with each other and with God.
Empowering Community Engagement
Connecticut Korean Presbyterian Church believes that engaging with the community is at the core of faith and beliefs. By organizing events like Trinity Teens' visit to Kinship Glassworks, we aim to strengthen the ties between our church and the wider community. Together, we exemplify the true spirit of togetherness, fostering a harmonious and supportive society for all.
Through partnerships with local artists and organizations, we contribute to the economic growth of our community while nurturing a sense of pride in our heritage. Our commitment to community engagement extends beyond spiritual growth, encompassing cultural preservation and embracing diversity.
Join Us for this Transformative Experience
We invite you to share in this transformative experience with us. Whether you are a member of the Connecticut Korean Presbyterian Church or a member of the wider community, this visit to Kinship Glassworks promises to leave a lasting impression. Witness the harmonious fusion of faith, art, and community as we embark on this remarkable journey together.
If you are interested in joining the Trinity Teens during their visit to Kinship Glassworks, kindly check our church calendar for the scheduled date and time. We can't wait to share this enriching experience with you!
Connecticut Korean Presbyterian Church - Nurturing Faith, Embracing Community
As a prominent faith-based organization in our community, Connecticut Korean Presbyterian Church is dedicated to nurturing faith, embracing community, and promoting cultural understanding. Our passion for fostering spiritual growth extends beyond the four walls of our church, as we actively seek opportunities to connect with individuals from diverse backgrounds.
Through our various programs and events, we aim to create a warm and inclusive environment where everyone feels accepted and valued. Kinship Glassworks serves as a perfect embodiment of our core values, reflecting the beauty that can emanate from faith, creativity, and community engagement.
Join our devoted congregation and experience the power of faith, the warmth of togetherness, and the transformative nature of art. Together, let us build a stronger community grounded in love, understanding, and respect.
Community and Society - Faith and Beliefs
The visit to Kinship Glassworks perfectly aligns with our focus on fostering a strong sense of community and promoting faith-based values. By providing opportunities for our Trinity Teens to explore various facets of faith and art, we aim to shape future leaders who will continue to contribute to a compassionate and inclusive society.
Our commitment to faith and beliefs extends beyond this visit. Connecticut Korean Presbyterian Church actively engages in community service initiatives, organizes educational workshops, and holds regular worship services to inspire and guide our congregation. Together, we strive to make a positive impact on the lives of individuals and the community at large.
Embark on a Spiritually Enriching Adventure
We invite you to join us on this spiritually enriching adventure as Trinity Teens embark on their visit to Kinship Glassworks. Ignite your faith, immerse yourself in the world of art, and strengthen your ties with the community. Together, let us embrace the transformative power of faith and discover the deep-rooted beauty that lies within us all.