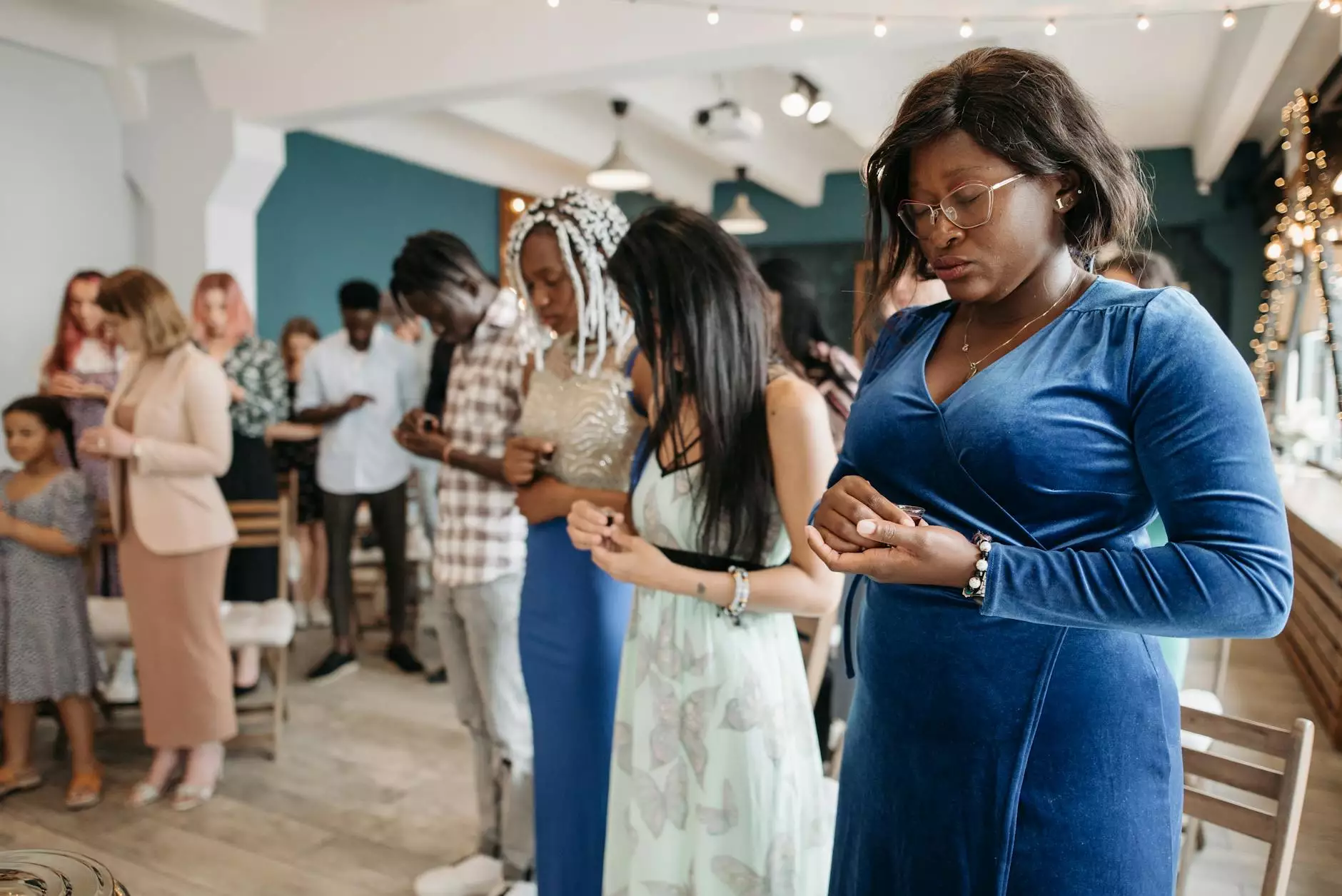 Welcome to the Interfaith Visit to Congregation B'nai Jacob page, organized by the Connecticut Korean Presbyterian Church. This enriching and collaborative event brought together individuals from diverse faiths, fostering unity, understanding, and fostering a sense of community.
Building Bridges, Fostering Community
At Connecticut Korean Presbyterian Church, we strongly believe in promoting interfaith dialogue and cultural exchange. Our recent visit to the historic Congregation B'nai Jacob was a perfect example of how faith and beliefs can bring people together. The event not only aimed to create meaningful connections between different religious communities but also brought attention to the shared values and principles that bind us all.
A Diverse Experience
The Interfaith Visit to Congregation B'nai Jacob was a immersive experience that allowed participants to gain a deeper understanding of Jewish heritage, traditions, and customs. The congregation's warm welcome and willingness to share their insights created an atmosphere of acceptance and mutual respect.
Exploring Jewish Heritage
During our visit, we had the privilege of observing and learning about Jewish worship rituals and practices. The congregational leaders graciously guided us through their place of worship, explaining the significance of various elements. We were inspired by their commitment to their spiritual journey.
Engaging Conversations
Engaging in conversations with members of Congregation B'nai Jacob allowed us to exchange thoughts, experiences, and beliefs. We discussed topics ranging from our shared values of compassion and kindness to the challenges faced by our respective communities. These enriching dialogues fostered a sense of unity and strengthened the bonds between our religious institutions.
Promoting Unity and Understanding
Our Interfaith Visit serves as a testament to the power of collaboration and dialogue in fostering unity and understanding within our community. By coming together, we showcase the strength of our collective voice as we advocate for compassion, inclusion, and social justice.
Education and Awareness
Our visit also included educational sessions where participants had the opportunity to learn about the history of Judaism, its impact on the world, and the challenges faced by Jewish communities. By gaining a deeper understanding of Judaism, we aim to dispel stereotypes and create a more supportive environment for everyone.
Embracing Diversity
The Interfaith Visit celebrated our differences and encouraged an atmosphere of inclusivity. We firmly believe that by learning about and appreciating different faiths and beliefs, we can build a society that embraces diversity and lives harmoniously.
Join Us in Spreading Harmony
Connecticut Korean Presbyterian Church invites you to join us in promoting unity and understanding through interfaith dialogue. By actively participating in events like our Interfaith Visit to Congregation B'nai Jacob, you can contribute to the fostering of a compassionate and empathetic society.
Together, we can build bridges that connect communities, tear down barriers that divide us, and create a world where understanding and respect reign supreme. Let us celebrate our diversity and work towards a harmonious future.