Intentional Diversity in Church & Choral Music Panel
Jul 11, 2021
Resources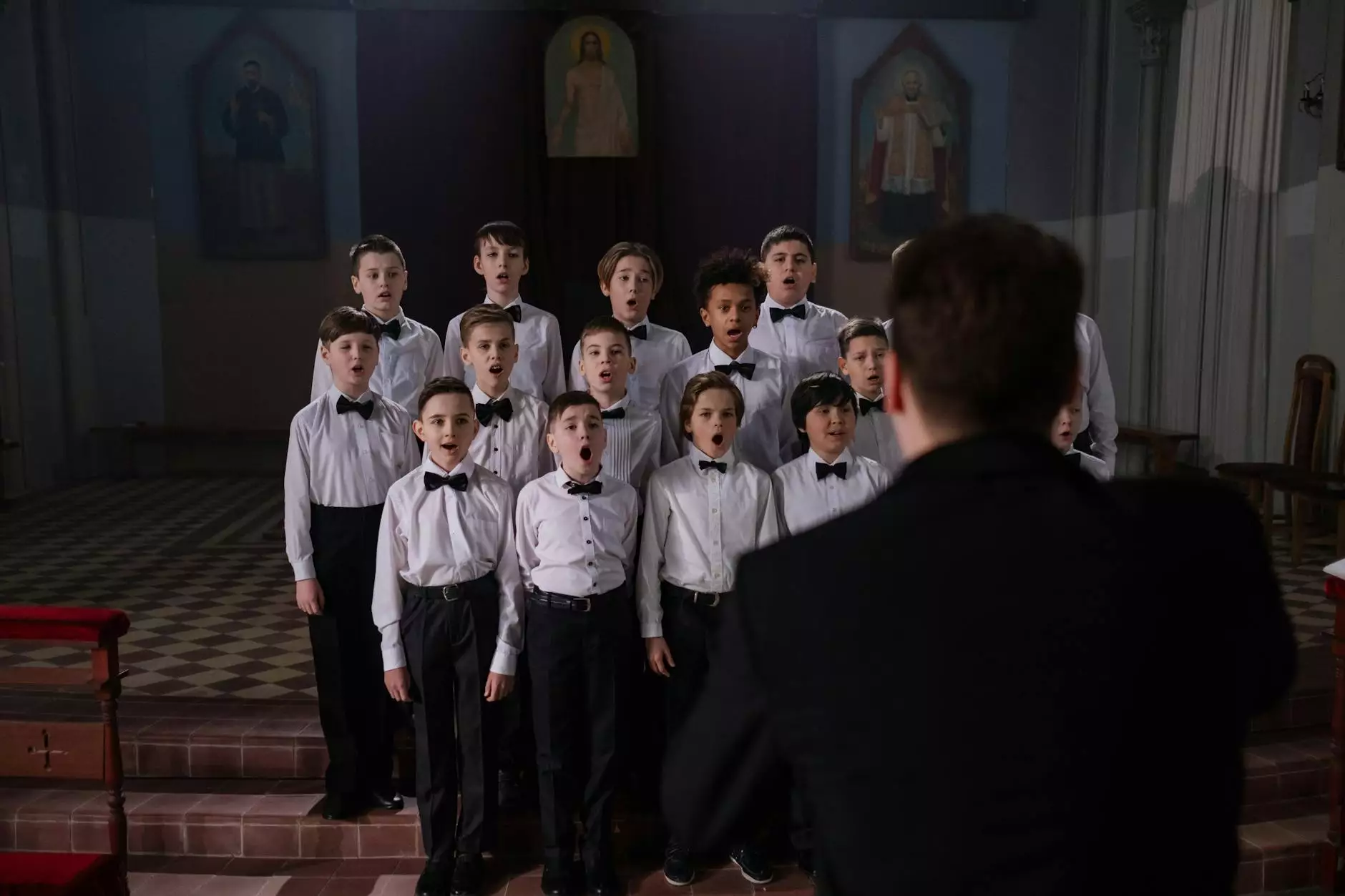 Embracing Diversity in Faith Communities
Welcome to the Intentional Diversity in Church & Choral Music Panel page, hosted by Connecticut Korean Presbyterian Church. As a vibrant faith community, we recognize the significance of fostering a diverse and inclusive environment in the realm of music and worship. Our aim is to provide valuable resources and insights on promoting intentional diversity within faith communities through music.
The Importance of Intentional Diversity
In today's interconnected world, communities are becoming increasingly diverse. It is essential for churches to adapt and embrace this diversity, ensuring inclusivity and eliminating barriers to participation. The Intentional Diversity in Church & Choral Music Panel is designed to shed light on the importance of intentionally incorporating diverse musical traditions, languages, and cultural expressions into worship.
Creating a Vibrant Worship Experience
By embracing intentional diversity, churches have the opportunity to create a vibrant worship experience that resonates with congregants from various cultural backgrounds. Incorporating a wide range of musical genres, such as traditional hymns, gospel, contemporary Christian, and global songs, allows individuals to connect with their faith in a meaningful and inclusive way.
Enhancing Community Engagement
When churches prioritize intentional diversity in their choral music, they open doors for increased community engagement. Through the inclusion of diverse musical styles and languages, congregations can reach out to individuals who may have previously felt excluded or underrepresented. This not only strengthens the sense of community within the church but also helps bridge gaps between different cultural groups.
Resources for Embracing Diversity
At Connecticut Korean Presbyterian Church, we are committed to promoting intentional diversity in church and choral music. We understand the value of providing comprehensive resources to aid faith communities in their journey towards embracing diversity. Below, you will find a curated list of resources to enrich your understanding and implementation of intentional diversity:
1. Music Selection Guidelines
Explore guidelines for selecting diverse musical repertoire, including suggestions for incorporating multicultural, multilingual, and intergenerational music. These guidelines will help you broaden the scope of your choral music selection and create an inclusive worship experience.
2. Community Outreach Strategies
Discover effective strategies for reaching out to diverse communities and engaging them in your church's choral music programs. Learn how to create an inviting atmosphere that celebrates different cultures and encourages active participation.
3. Cultural Competence Workshops
Attend cultural competence workshops facilitated by experienced music directors and community leaders. These workshops provide valuable insights into cultivating cultural awareness, appreciation, and sensitivity within choral music programs and faith communities.
4. Collaborative Events
Learn about successful collaborative events with other churches and organizations that focus on celebrating diversity in music. Discover how these events can foster unity, promote dialogue, and showcase the collective talents of diverse communities.
Join Us in Embracing Intentional Diversity
Connecticut Korean Presbyterian Church invites you to join us in embracing intentional diversity in church and choral music. By incorporating a wide range of musical traditions, languages, and cultural expressions, we strive to create a vibrant and inclusive worship experience for all. Together, let us celebrate diversity and foster a deeper sense of unity within our faith communities.
Contact Connecticut Korean Presbyterian Church for further information or to participate in our upcoming Intentional Diversity in Church & Choral Music Panel.