Sermon Series: 1 Peter - Trinity Baptist Church
Feb 23, 2018
Resources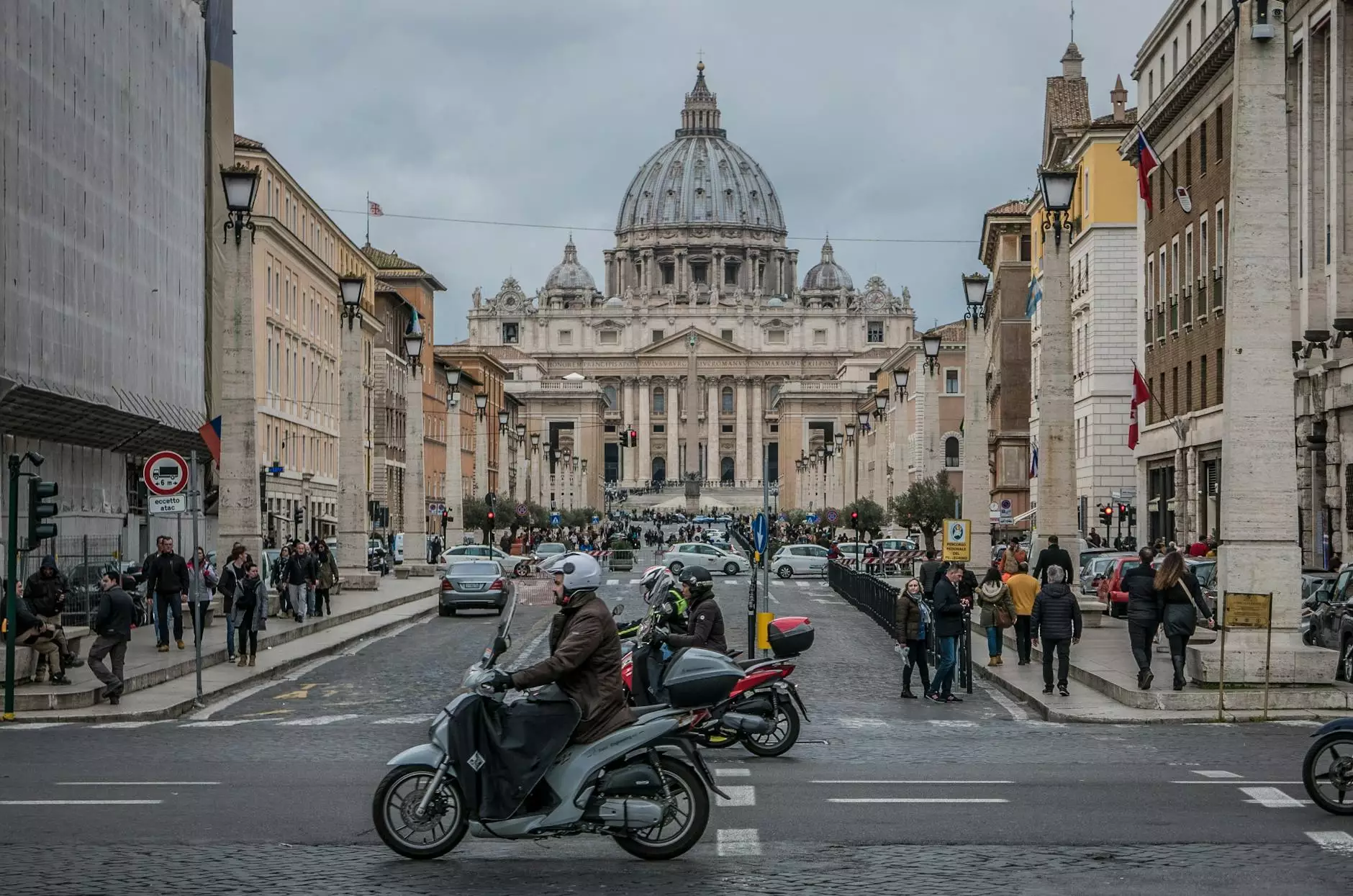 The Transformative Power of 1 Peter
Welcome to the Sermon Series: 1 Peter at Trinity Baptist Church! If you're seeking a deeper understanding of your faith and an opportunity to grow spiritually, you've come to the right place. Our passionate congregation at Connecticut Korean Presbyterian Church is dedicated to exploring the profound teachings of the book of 1 Peter and uncovering its relevance in our modern lives. Join us on this incredible journey as we delve into the transformative power of God's Word.
Discovering New Insights
Throughout this sermon series, we will analyze 1 Peter chapter by chapter, verse by verse, with a meticulous approach aimed at uncovering new insights and gaining a comprehensive understanding of the text. Our team of dedicated pastors and scholars have spent countless hours studying the ancient context, cultural nuances, and theological foundations of 1 Peter to bring you a rich and detailed exploration of its teachings.
Chapter 1: Living Hope in Jesus
In this chapter, we will explore Peter's message of living hope in Jesus Christ. Discover how the concept of living hope brings transformation and renewal, reminding us of the eternal inheritance we have in Christ. Through thought-provoking sermons, we will dive deep into the significance of holiness and obedience in our daily lives. Join us as we learn to anchor our hope in Jesus, finding strength and purpose in every circumstance.
Chapter 2: Submission and Suffering
As we navigate 1 Peter chapter 2, we will grapple with the challenging themes of submission and suffering. Delve into Peter's teachings on how Christians can respond to unjust treatment and persecution, finding strength in the example set by Jesus Himself. Explore the idea of being a living stone within God's spiritual house, called to exhibit Christ-like character even in the face of adversity. Be prepared to be inspired and encouraged as we uncover the call to live in righteousness and model Christ's love.
Chapter 3: Living as Godly Wives and Husbands
In chapter 3 of 1 Peter, we will tackle the topic of marriage and relationships. As we explore Peter's instructions to wives and husbands, we will seek to understand the biblical perspective on marital unity, mutual respect, and God's desire for healthy relationships. Through powerful messages, we will learn how to nurture Christ-centered marriages that reflect God's design and lead to spiritual growth.
Chapter 4: Serving with Spiritual Gifts
In chapter 4, Peter emphasizes the importance of serving one another with the spiritual gifts bestowed upon us by the Holy Spirit. Discover how to identify and develop your unique God-given talents, and learn how to utilize them for the edification of the church and the advancement of God's kingdom. Through inspiring sermons, we will explore the transformative power of selfless service and the joy that comes from using our gifts to glorify God.
Chapter 5: Leading with Humility
As we conclude this insightful series, we will examine Peter's teachings on leadership within the church. Gain wisdom in understanding the role of shepherds and how to lead with humility, compassion, and a heart for God's people. Through practical messages, we will learn how to foster a culture of spiritual growth, discipleship, and community within Trinity Baptist Church.
Join Us on this Extraordinary Journey
At Connecticut Korean Presbyterian Church, we believe that engaging with the Bible is not just an intellectual exercise, but a life-changing journey. The Sermon Series: 1 Peter offers a unique opportunity to embark on this extraordinary journey as we explore the profound teachings within this biblical book. Join our vibrant community, where faith, fellowship, and growth are cherished values.
Whether you are a long-time believer or someone searching for spiritual meaning, the Sermon Series: 1 Peter at Trinity Baptist Church welcomes you with open arms. Our sermons are delivered in both Korean and English, allowing us to reach a diverse community with the transformative message of God's love and grace.
Experience the Transformative Power of 1 Peter
Are you ready to experience the transformative power of 1 Peter? Join us at Trinity Baptist Church for an enriching and enlightening sermon series that will deepen your understanding of God's Word and strengthen your faith. Our welcoming congregation, engaging sermons, and commitment to spiritual growth make us a catalyst for personal transformation and community building.
Don't miss out on this incredible opportunity to dive deep into the teachings of 1 Peter. Together, let's explore, learn, and apply its timeless truths to our lives. Join us at Connecticut Korean Presbyterian Church for the Sermon Series: 1 Peter and encounter the profound wisdom and life-changing power of God's Word.