Social Justice Committee - St. Anthony of Padua Church
May 25, 2021
Directory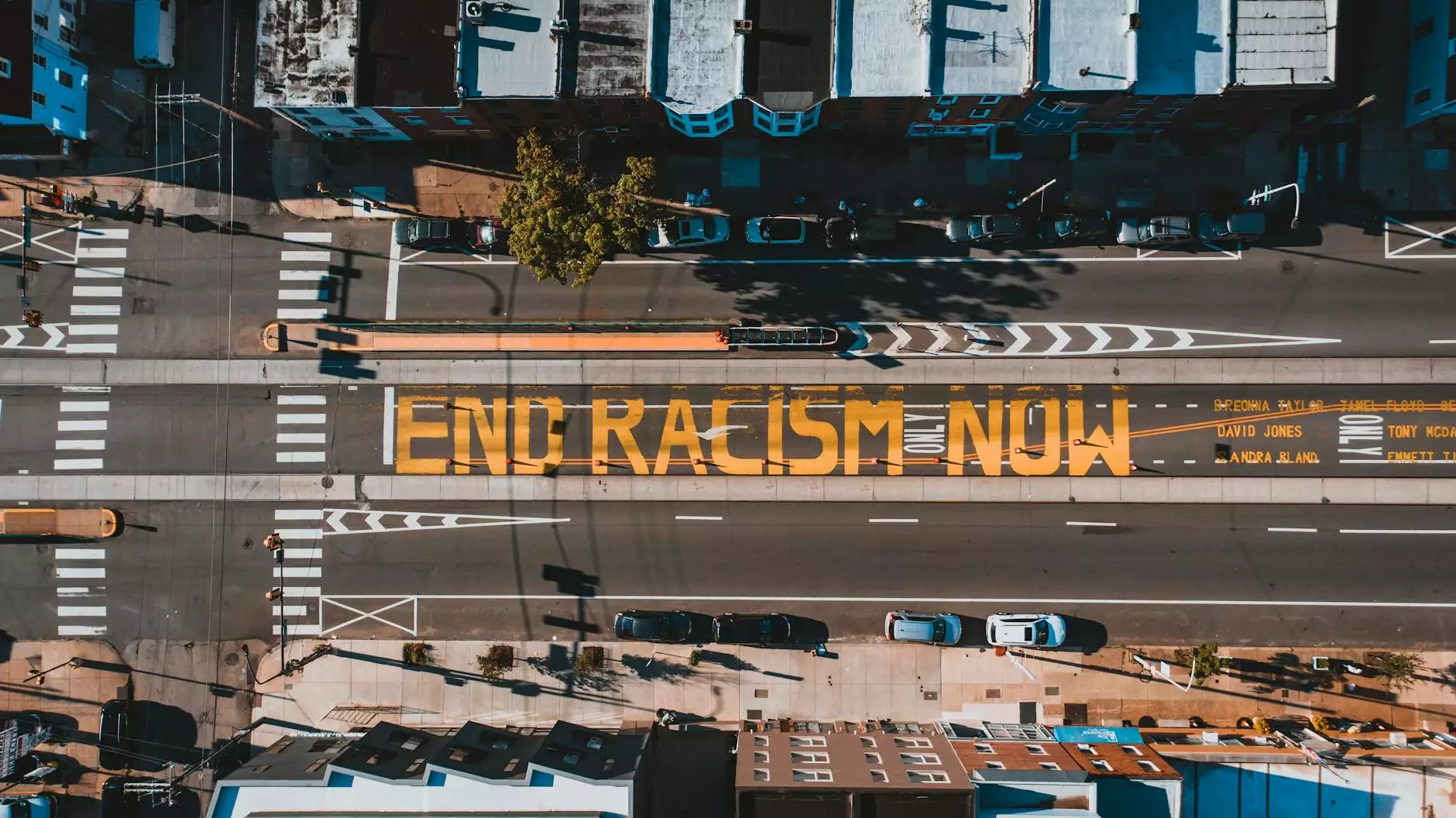 Our Commitment to Social Justice and Faith-Based Initiatives
Welcome to the Social Justice Committee page of Connecticut Korean Presbyterian Church. As a community rooted in faith and beliefs, we strive for social justice, equality, and positive change in our society. Our dedicated committee works tirelessly in pursuing initiatives that align with our spiritual values and contribute towards creating a more just and compassionate world.
Our Purpose and Mission
The Social Justice Committee of St. Anthony of Padua Church aims to foster awareness, education, and action in various areas of social justice. We believe that our faith calls us to advocate for the marginalized, promote human rights, and address systemic issues. Through community engagement, outreach programs, and collaboration with local organizations, we seek to inspire positive transformation and make a lasting impact on the lives of individuals and families.
Areas of Focus
1. Racial Justice
Our committee actively participates in efforts to promote racial justice and fight against racial discrimination. We organize workshops, seminars, and discussions to help raise awareness and understanding of racial inequalities. Through partnerships with organizations and community leaders, we work towards creating an inclusive society where everyone is treated with dignity and respect.
2. Environmental Sustainability
Recognizing the importance of environmental stewardship as an integral part of social justice, we prioritize sustainable practices within our church and wider community. From energy conservation initiatives to promoting responsible waste management, we actively encourage environmentally friendly behaviors. Through education and advocacy, we aim to preserve the natural beauty of our planet for future generations.
3. Poverty Alleviation
We believe in the dignity of every individual and strive to combat poverty by addressing its root causes. Our committee engages in various poverty alleviation programs such as food drives, clothing donations, and financial assistance to those in need. Additionally, we support vocational training initiatives and job placement services, empowering individuals to uplift themselves and break the cycle of poverty.
4. Gender Equality
Empowering women and promoting gender equality is an essential aspect of our social justice work. Through educational events, workshops, and partnerships with women's organizations, we strive to eliminate gender-based discrimination and create a society where everyone has equal opportunities to succeed. We challenge harmful stereotypes and work towards dismantling barriers that hinder gender equality.
Get Involved
We invite individuals from all backgrounds to join us in our journey towards building a more inclusive society. Whether you're passionate about racial justice, environmental sustainability, poverty alleviation, or gender equality, there are numerous opportunities to get involved at St. Anthony of Padua Church. Together, we can make a difference and be agents of positive change.
Explore our website to learn more about our upcoming events, initiatives, and volunteer opportunities. You can also contact us directly for further information on how to contribute to our social justice efforts. Join us in living out our faith by actively engaging in the pursuit of a just and compassionate world.
Conclusion
As the Social Justice Committee of St. Anthony of Padua Church, we are committed to creating a better future for all, guided by our faith and shared values. Through our focus on racial justice, environmental sustainability, poverty alleviation, and gender equality, we aim to address systemic issues and promote positive change. Together, let's work towards building a more just and compassionate society.