The Shadow of the Wind by Carlos Ruiz Safon
Feb 21, 2018
Events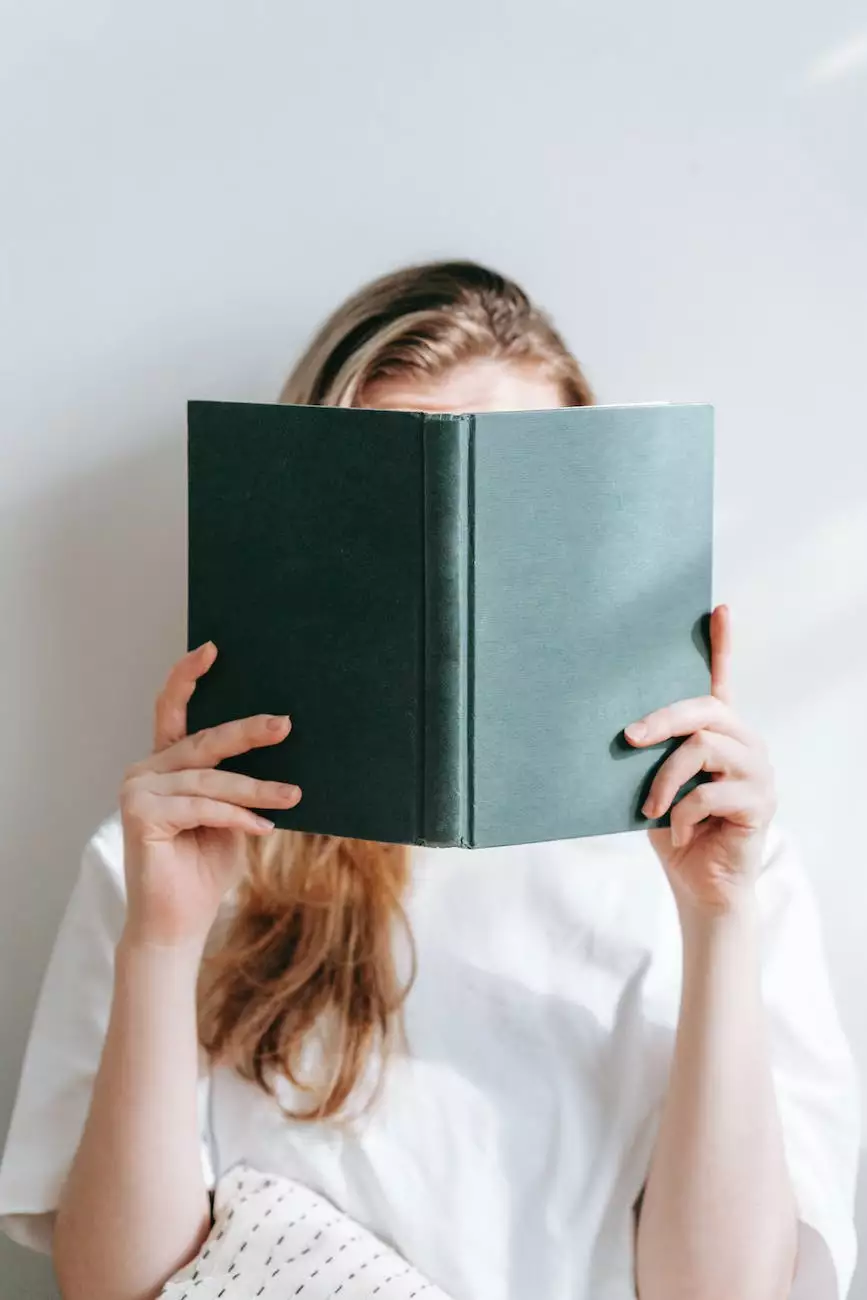 Trinity Book Group at Connecticut Korean Presbyterian Church
Welcome to the Trinity Book Group at Connecticut Korean Presbyterian Church! We invite you to join us on a captivating literary journey into the depths of Carlos Ruiz Safon's masterpiece, 'The Shadow of the Wind.' Immerse yourself in a world of mystery, love, and the undeniable power of books as we delve into the pages of this enchanting story.
Discover the Magic of 'The Shadow of the Wind'
'The Shadow of the Wind' takes readers on a mesmerizing adventure set in post-war Barcelona. Written by acclaimed Spanish author Carlos Ruiz Safon, this novel has captured the hearts of millions worldwide. Within its pages, you will find a tale filled with intrigue, secrets, and the indomitable spirit of literature itself.
Follow the life of young Daniel Sempere as he stumbles upon a forgotten book by an enigmatic author named Julian Carax. The discovery sets Daniel on a quest to unravel the mysteries surrounding Carax's life and the shadowy figure hell-bent on destroying every copy of Carax's works. As the story unfolds, you will be drawn into a world where reality and fiction blur, and where the power of storytelling becomes a force of redemption and hope.
Join Our Community
At Connecticut Korean Presbyterian Church, we believe in the power of literature to connect people and foster meaningful discussions. Our Trinity Book Group welcomes all book lovers and enthusiasts, providing a space to explore diverse literary works and share our thoughts and reflections.
By participating in the Trinity Book Group, you can engage in enriching conversations, expand your understanding of literature, and develop lasting connections with fellow members. Whether you are a lifelong bookworm or simply curious about exploring new literary realms, we invite you to join our community and embark on this literary journey with us.
Discussion Details and Schedule
The Trinity Book Group will be meeting on [date] at [time] to discuss 'The Shadow of the Wind.' The book club gathering will be held at the Connecticut Korean Presbyterian Church, located at [address]. Come prepared to share your insights, ask questions, and engage in lively discussions with other participants. Together, we will explore the intricacies of Safon's novel and unravel its hidden depths.
During the meeting, we will delve into various aspects of 'The Shadow of the Wind,' including character analysis, symbolism, and the overarching themes that resonate throughout the book. Whether you are a newcomer to the story or have read it multiple times, your perspectives and interpretations are valuable contributions to our discourse.
Why Attend the Trinity Book Group?
Participating in the Trinity Book Group offers numerous benefits for both avid readers and those new to the world of literature. Here are a few reasons why you should consider joining us:
Intellectual Stimulation: Engage in thought-provoking discussions that challenge your perspective and expand your literary knowledge.
Community Connection: Connect with like-minded individuals who share a passion for books, fostering new friendships and connections within our vibrant community.
Appreciate Diverse Perspectives: Gain a deeper understanding of various cultures, time periods, and storytelling techniques through the exploration of different literary works.
Foster Critical Thinking: Analyze literary elements, themes, and the author's writing style, improving your critical thinking skills and enhancing your reading experience.
Discover New Titles: Expand your reading list as you hear recommendations from fellow book club members and uncover hidden literary gems.
How to Join
Attending the Trinity Book Group is easy. Simply visit the Connecticut Korean Presbyterian Church website or reach out to our friendly staff for more information. We encourage you to read 'The Shadow of the Wind' in advance to fully immerse yourself in the discussion. Can't finish the book in time? Don't worry! All book lovers are welcome, regardless of where they are on their reading journey.
Prepare yourself for a captivating exploration of 'The Shadow of the Wind' and its profound impact on readers around the world. Join the Trinity Book Group at Connecticut Korean Presbyterian Church and embark on a literary adventure that will broaden your horizons, ignite your imagination, and deepen your love for the written word.