Holy Ground: When You Meet God in a Burning Bush
Feb 20, 2022
Resources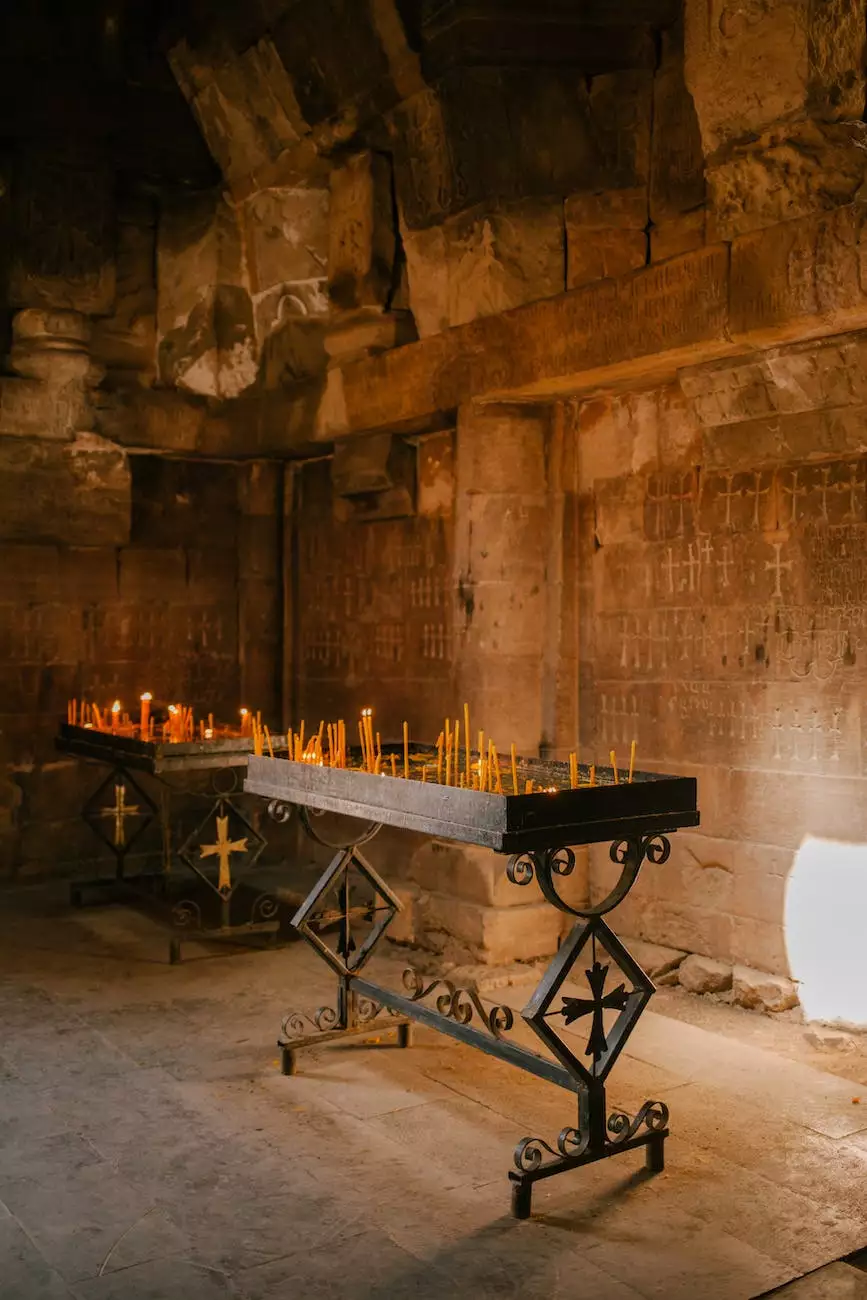 Discovering the Holiness in the Burning Bush Encounter
When Moses, the great leader and prophet, encountered a burning bush that was not consumed by the flames, he was standing on holy ground. This divine encounter marks a significant moment in human history and offers profound lessons to believers today.
Understanding the Burning Bush Symbolism
The burning bush symbolizes the presence of God. It represents the divine reaching out to humanity, inviting us into a deeper relationship. The fire represents God's power and holiness, while the bush being unconsumed signifies God's eternal nature. This encounter teaches us that God can reveal Himself in unexpected ways and transform the ordinary into something extraordinary.
Deepening Your Connection with God
Meeting God in a burning bush is a transformative experience that can deepen your faith and connection with Him. It reminds us that God is always present, ready to meet us, and desires a personal relationship with His children. Just as Moses encountered God on that holy ground, we too can meet Him in our daily lives, in the midst of our challenges and struggles.
Embracing the Sacred in the Everyday
Recognizing the sacredness of everyday experiences is crucial in nurturing our spiritual growth. God often reveals Himself in the ordinary moments of life, reminding us of His constant presence and love. By seeking God in the mundane, we can unlock the extraordinary and find holy ground in unexpected places.
Building Faith Communities at Connecticut Korean Presbyterian Church
Connecticut Korean Presbyterian Church is a vibrant faith community dedicated to fostering deeper connections with God and one another. With a rich heritage and strong commitment to faith, we strive to create a place where individuals can encounter God and experience the transforming power of the Holy Spirit.
Our Core Beliefs
We believe in the Trinity: Father, Son, and Holy Spirit.
We affirm the authority of the Bible as God's Word and strive to live according to its teachings.
We embrace the incredible grace of God, acknowledging that salvation comes through faith in Jesus Christ.
We are called to love and serve others, spreading the message of God's love.
We prioritize prayer and worship as essential disciplines for spiritual growth.
Join Our Faith Community
Whether you are seeking a new spiritual home or simply exploring your faith, we invite you to become a part of our community. At Connecticut Korean Presbyterian Church, you will find a warm and welcoming environment where you can deepen your relationship with God, connect with fellow believers, and engage in meaningful worship and service.
Deep Dive into the Burning Bush Experience
1. Historical Context
In order to fully grasp the significance of the burning bush encounter, it is essential to understand its historical context. The story takes place during the time when the Israelites were enslaved in Egypt under Pharaoh's rule. Moses, who was raised in Pharaoh's household but later fled to Midian, was chosen by God to lead His people out of bondage.
2. The Encounter with the Burning Bush
As Moses was tending to his father-in-law's flock, he came across a bush that was on fire but was not being consumed. Curiosity led Moses closer to the burning bush, and it was at that moment that God spoke to him, calling him by name. This personal encounter with God forever changed Moses' life and marked the beginning of his journey as the deliverer of the Israelites.
3. Divine Revelation and Divine Commission
A significant aspect of the burning bush encounter was the divine revelation of God's name. When Moses asked for God's name, He revealed Himself as "I AM WHO I AM." This powerful revelation showcased the eternal nature of God and reinforced His authority over all creation. Following this revelation, God commissioned Moses to go to Pharaoh and demand the liberation of the Israelites.
4. Lessons and Reflection
The burning bush encounter offers several valuable lessons for believers today. It reminds us of God's faithfulness, even in the midst of challenging circumstances. It teaches us the importance of being attentive to God's presence and listening to His voice. Furthermore, it calls us to embrace our own callings and step boldly into the plans that God has for us.
Join Us on the Holy Ground
If you are captivated by the story of Moses and the burning bush and desire to explore its deeper meanings, we invite you to join us at Connecticut Korean Presbyterian Church. Together, we can embark on a journey of faith, discovering the Holy Ground where we can encounter God in profound and transformative ways. May your heart be ignited by the fire of His love as you walk on holy ground.