Lent Soup Suppers: A Celebration of Community and Faith
Jan 4, 2018
Events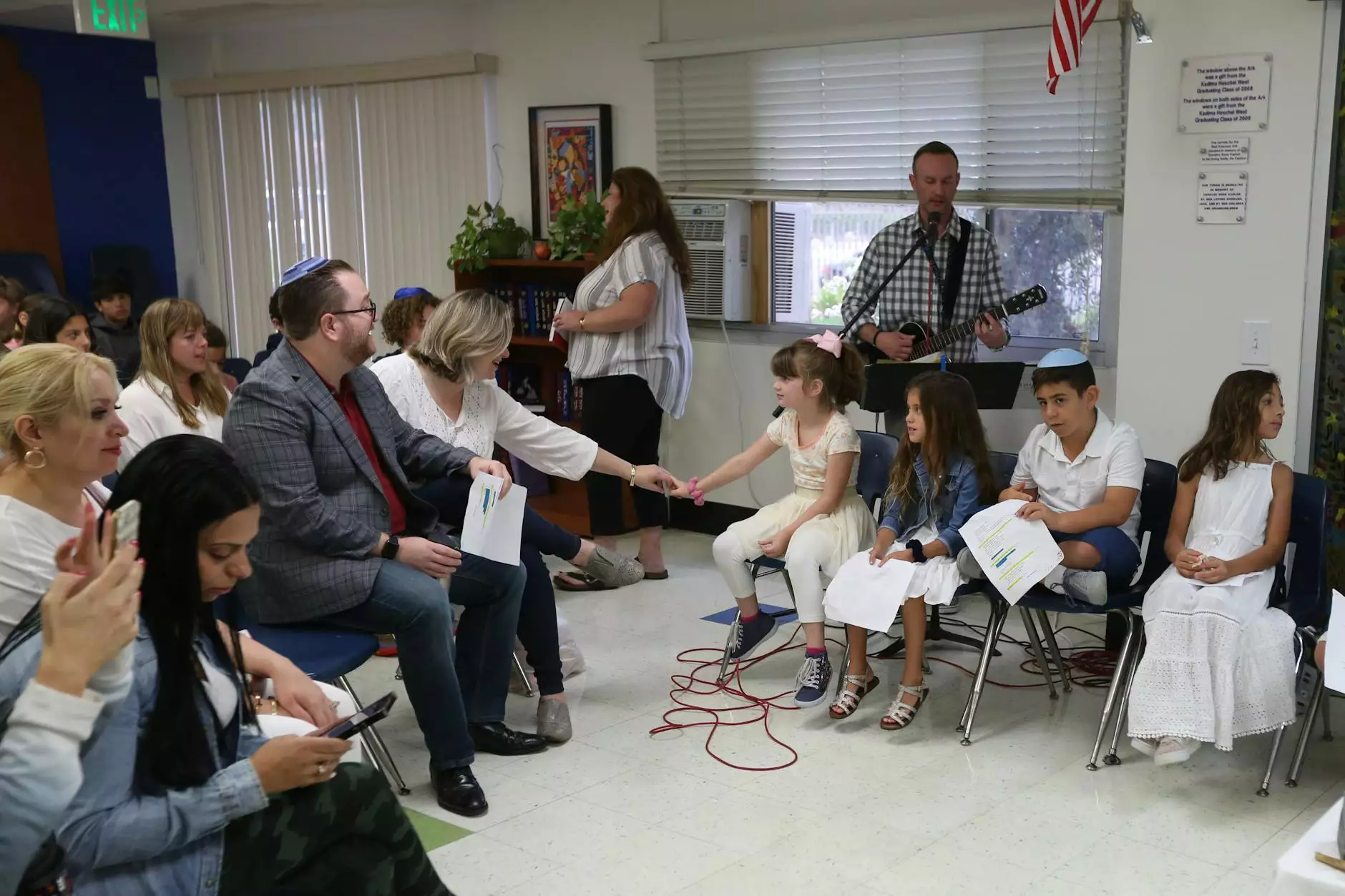 About Connecticut Korean Presbyterian Church
Welcome to the Connecticut Korean Presbyterian Church, a vibrant and inclusive faith community dedicated to spreading the teachings of Jesus Christ. As a part of our commitment to fostering a strong bond among our members and the wider community, we organize various events and activities that celebrate our faith and strengthen our connections. One such event is our annual Lent Soup Suppers!
What are Lent Soup Suppers?
Lent Soup Suppers are a cherished tradition at Connecticut Korean Presbyterian Church. During the season of Lent, a 40-day period of reflection and preparation leading up to Easter, we come together as a community to share delicious homemade soups and support one another on our spiritual journeys.
Our Lent Soup Suppers provide a unique opportunity for fellowship, as we gather around the table to enjoy warm meals and engage in meaningful conversations. The suppers are open to everyone, regardless of their religious background. We believe in fostering an atmosphere of inclusivity and welcome people of all faiths or no faith to join us for this special occasion.
Why Attend Lent Soup Suppers?
Attending our Lent Soup Suppers offers numerous benefits for individuals seeking spiritual nourishment and genuine community connections. Here are some compelling reasons to join us:
1. Fellowship and Friendship
At Lent Soup Suppers, you'll have the opportunity to meet new people, make lasting friendships, and strengthen your sense of belonging within our church community. Share stories, exchange ideas, and find support in a warm and welcoming environment.
2. Delicious Homemade Soups
Indulge in an array of delicious homemade soups prepared with love by our talented members. From hearty vegetable soups to rich and creamy bisques, there's something for everyone's palate. Join us to experience the joy of breaking bread together.
3. Spiritual Reflection
During Lent, the act of gathering for a shared meal takes on a deeper significance. It becomes a moment of spiritual reflection, allowing us to pause, ponder, and contemplate our faith. Engage in meaningful conversations and discover new insights into your spiritual journey.
4. Supporting a Good Cause
Our Lent Soup Suppers also serve as a fundraising opportunity for various charitable causes. By attending, you contribute to these initiatives and make a positive impact on the lives of those in need. Join us in spreading love, compassion, and hope through your participation.
How to Participate
We invite you to join us at the Connecticut Korean Presbyterian Church for our upcoming Lent Soup Suppers. Here's how you can participate:
1. Mark Your Calendar
Visit our events calendar on our website to find the dates and times of our upcoming Lent Soup Suppers. Make sure to save the date and plan your visit accordingly.
2. Bring Your Appetite and a Friend
Come hungry and bring a friend along! Our Lent Soup Suppers are open to all. The more, the merrier! We believe in the power of community, and your presence will add to the warmth and joy of the occasion.
3. Connect with Us
Stay connected with the Connecticut Korean Presbyterian Church by following our social media channels and subscribing to our newsletter. This way, you'll receive the latest updates about our events and initiatives, including our Lent Soup Suppers.
4. Volunteer and Contribute
If you're interested in being a part of the organizing team or contributing your culinary skills to our Lent Soup Suppers, we welcome your involvement. Contact us to learn more about volunteer opportunities and how you can make a difference.
Join Us for a Memorable Experience
Don't miss out on the opportunity to participate in our Lent Soup Suppers! Join us at Connecticut Korean Presbyterian Church for an enriching experience filled with fellowship, delicious food, and spiritual growth. Together, let's celebrate our faith and strengthen our bond as a community.