Unforgiveness - Pastor Joe Catanese Sermon
Jan 28, 2022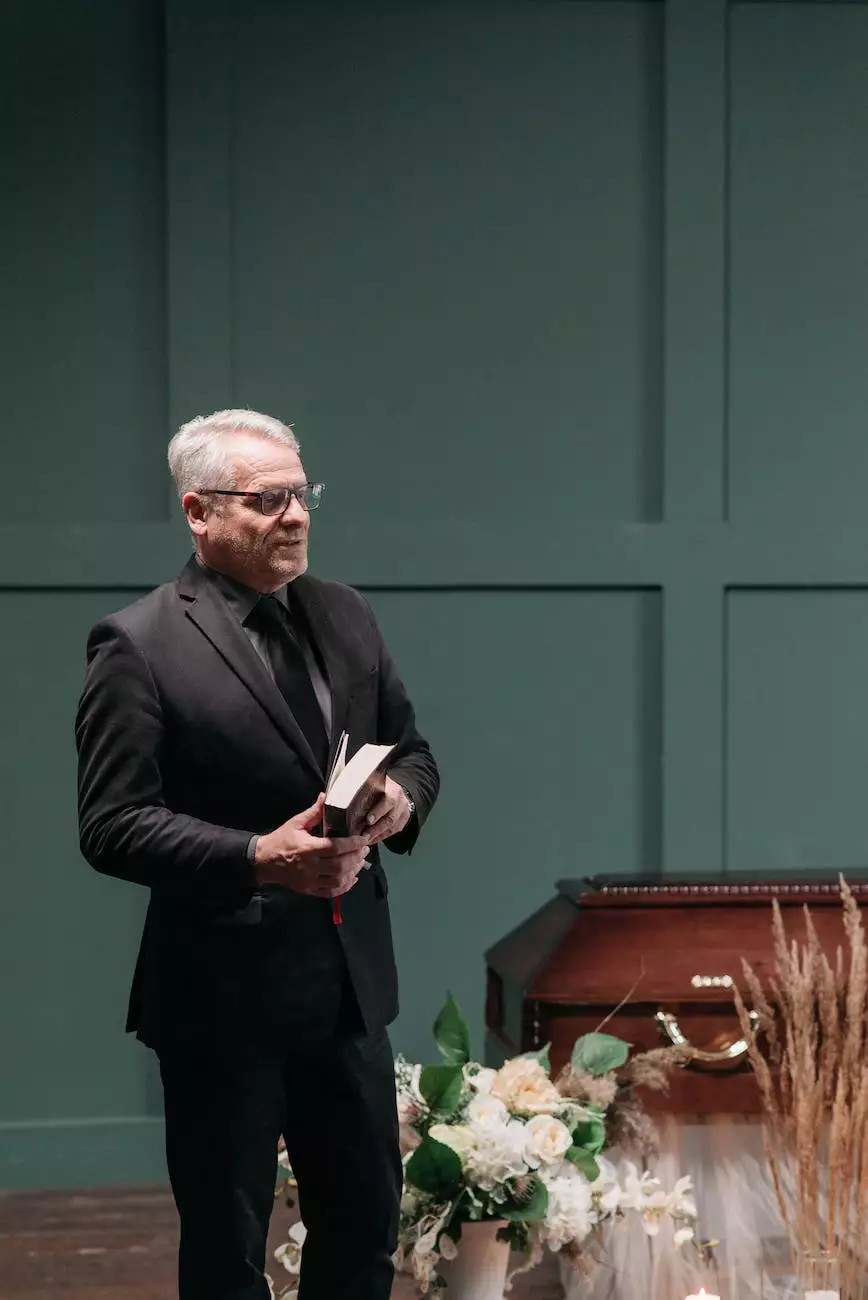 Welcome to Connecticut Korean Presbyterian Church
Thank you for visiting the website of Connecticut Korean Presbyterian Church, a vibrant and inclusive faith community located in Connecticut. We are dedicated to worshiping and serving God, fostering spiritual growth, and building meaningful relationships with one another.
About Pastor Joe Catanese
At Connecticut Korean Presbyterian Church, we are privileged to have Pastor Joe Catanese leading our congregation. With years of experience, Pastor Joe brings a deep understanding of the Bible and a passion for sharing the message of God's love with others. Through his sermons, he encourages us to explore important topics relevant to our lives and guides us on our spiritual journey.
The Power of Forgiveness
In today's sermon, Pastor Joe Catanese delves into the transformative power of forgiveness, specifically focusing on the detrimental effects of unforgiveness. Unforgiveness often weighs us down, hindering our personal growth and burdening our relationships. It is a barrier that prevents us from experiencing the freedom and joy that comes with letting go and embracing forgiveness.
When we harbor unforgiveness, we carry a heavy load of negative emotions such as anger, resentment, and bitterness. These negative emotions not only affect our mental and emotional well-being but can also manifest physically, impacting our overall health. Pastor Joe emphasizes the importance of acknowledging these emotions and allowing God's grace to help us release them.
The Healing Process
Forgiveness is not an easy journey, but it is essential for our spiritual and emotional well-being. Pastor Joe provides guidance on how to embark on the healing process of forgiveness:
Recognize the pain: Acknowledge the hurt caused by the offense and examine its impact on your life.
Pray for guidance: Seek God's wisdom and strength to navigate the path to forgiveness.
Extend grace: Understand that forgiveness is not condoning the actions but rather releasing the hold they have on you.
Shift perspective: Try to understand the circumstances and motivations that led to the offense, allowing empathy and compassion to grow.
Embrace healing: Embracing forgiveness brings inner healing, which ultimately leads to restoration and reconciliation.
Through personal anecdotes, biblical teachings, and practical insights, Pastor Joe encourages us to take steps towards forgiveness and highlights the immense rewards it holds for our lives.
Join Us at Connecticut Korean Presbyterian Church
If you resonate with the message of forgiveness and desire to explore this transformative power in your life, we warmly invite you to join us at Connecticut Korean Presbyterian Church. Our worship services are open to all, and we welcome individuals from diverse backgrounds to be part of our loving and supportive community.
As a faith-based community, we are committed to creating an environment where people can grow spiritually, find solace, form meaningful connections, and contribute positively to our society. We offer various programs, events, and study groups to cater to different age groups and interests, providing ample opportunities for everyone to engage and grow in their faith.
Connecticut Korean Presbyterian Church - Strengthening Faith and Communities
Connecticut Korean Presbyterian Church is not just a place of worship, but a community that actively seeks to make a positive impact in our society. Our commitment to love, unity, and spiritual growth drives us to extend our support beyond the church walls. From charitable initiatives to community outreach programs, we are dedicated to being a force of change and compassion.
If you are looking for a spiritual home where you can deepen your faith, find companionship, and contribute to a greater good, we invite you to connect with Connecticut Korean Presbyterian Church. Join us on a journey of transformation, forgiveness, and discovering the wonderful love of God.