Special Services & Events
Feb 9, 2023
Events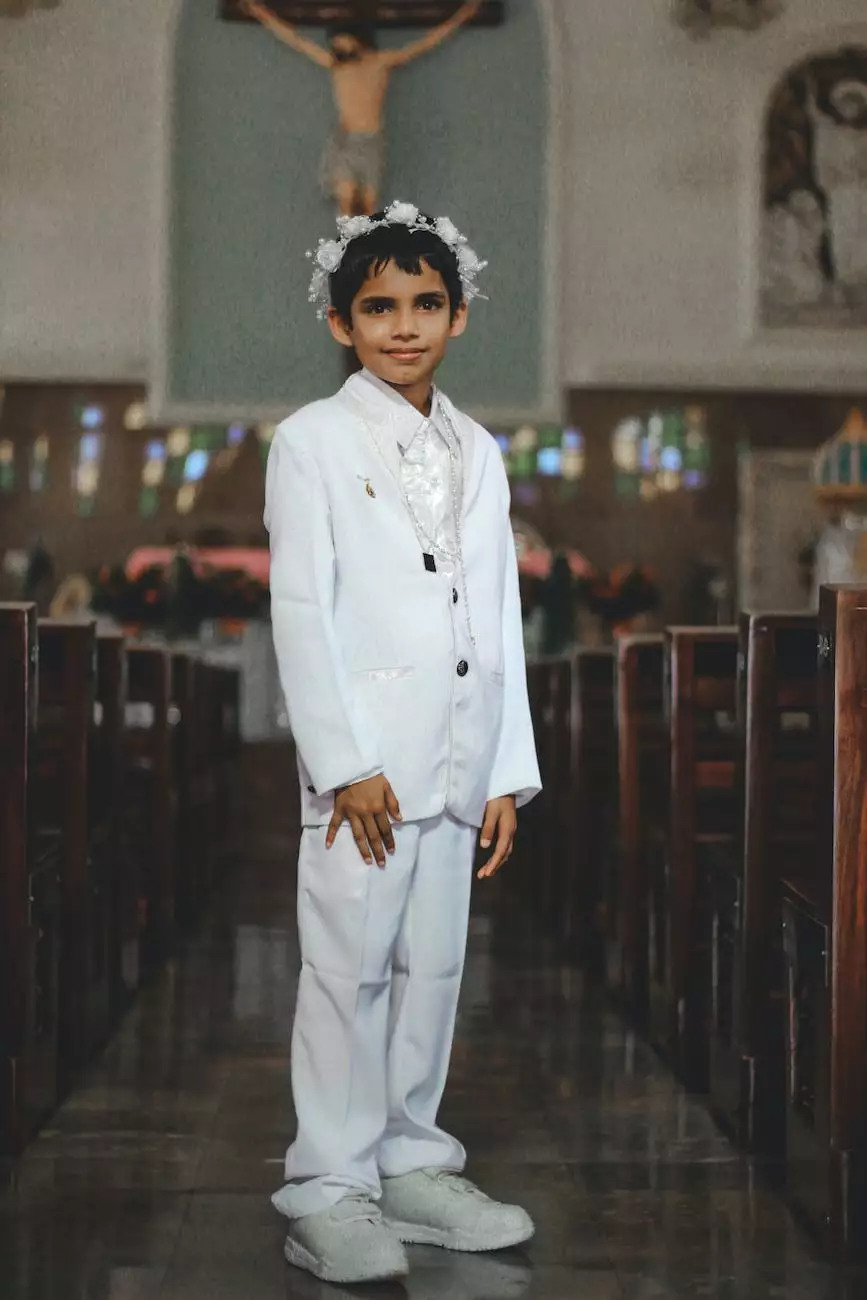 Welcome to the Special Services & Events page of Saugatuck Congregational Church - Connecticut Korean Presbyterian Church. We are delighted to offer a wide range of special services and events to our vibrant community. Join us on this spiritual journey as we explore the richness of our faith and beliefs.
Upcoming Events
Stay tuned for the latest information on our upcoming events. Whether it's a special service, community gathering, or cultural celebration, we strive to provide engaging opportunities for everyone.
Harvest Festival
Celebrate the abundance of the harvest season with our annual Harvest Festival. Join us for a day filled with delicious food, fun activities, live performances, and a sense of togetherness. It's a wonderful opportunity to connect with fellow community members and experience the warmth of our congregation.
Christmas Candlelight Service
Experience the magic of Christmas with our enchanting Candlelight Service. The flickering candlelight, soothing carols, and heartfelt prayers create a serene atmosphere, reminding us of the true meaning of this joyous season. Join us as we celebrate the birth of Jesus and embrace the spirit of love and giving.
Easter Sunrise Service
Witness the beauty of a new dawn with our Easter Sunrise Service. Gather at our designated outdoor location and watch as the sun rises, symbolizing the resurrection and hope that Easter brings. Through meaningful worship, inspiring messages, and breathtaking surroundings, we commemorate the greatest act of love and sacrifice.
Weekly Services
Join us every week for our regular services, where our dedicated clergy and worship team lead us in uplifting and meaningful worship.
Sunday Worship
Our Sunday Worship service is the highlight of the week. Experience the power of congregational praise and worship, as we come together to honor God, study His Word, and draw closer to Him. Engage in heartfelt prayers, dynamic sermons, and beautiful music that uplifts the soul.
Prayer Meetings
Embrace the strength of community and the power of prayer in our weekly Prayer Meetings. Gather together to seek God's guidance, intercede for individuals and our world, and find solace in the presence of others who share the same faith. It's a time of unity, spiritual growth, and deep connection.
Join Our Community
At Saugatuck Congregational Church - Connecticut Korean Presbyterian Church, we welcome individuals from all walks of life to join our vibrant community. Our focus on strong faith and beliefs, cultural diversity, and a foundation of love and acceptance create an inclusive environment that nurtures personal and spiritual growth.
Music Ministry
Unleash your musical talents and be part of our inspiring Music Ministry. Whether you're a skilled vocalist, instrumentalist, or enjoy being part of a choir, our Music Ministry offers various opportunities to contribute to the worship experience, adding depth and beauty to our services.
Children and Youth Programs
We believe in the importance of nurturing young minds and hearts. Our Children and Youth Programs provide a safe and supportive environment for children of all ages to explore their faith, develop lasting friendships, and learn valuable life lessons rooted in love and compassion.
Mission Trips
Engage in meaningful service through our Mission Trips, where we go beyond the church walls to make a positive impact in local and global communities. Experience the joy of helping others, building strong relationships, and being instruments of God's love in a world that needs it most.
Connect With Us
Join our thriving community and stay connected with the latest news, events, and inspirational messages.
Follow us on Facebook.
Check out our updates on Twitter.
Discover our vibrant community on Instagram.
Subscribe to our newsletter for regular updates.
Thank you for visiting Saugatuck Congregational Church - Connecticut Korean Presbyterian Church. We look forward to welcoming you to our special services and events!