Sermons Archives - Page 6 of 26
Jun 11, 2021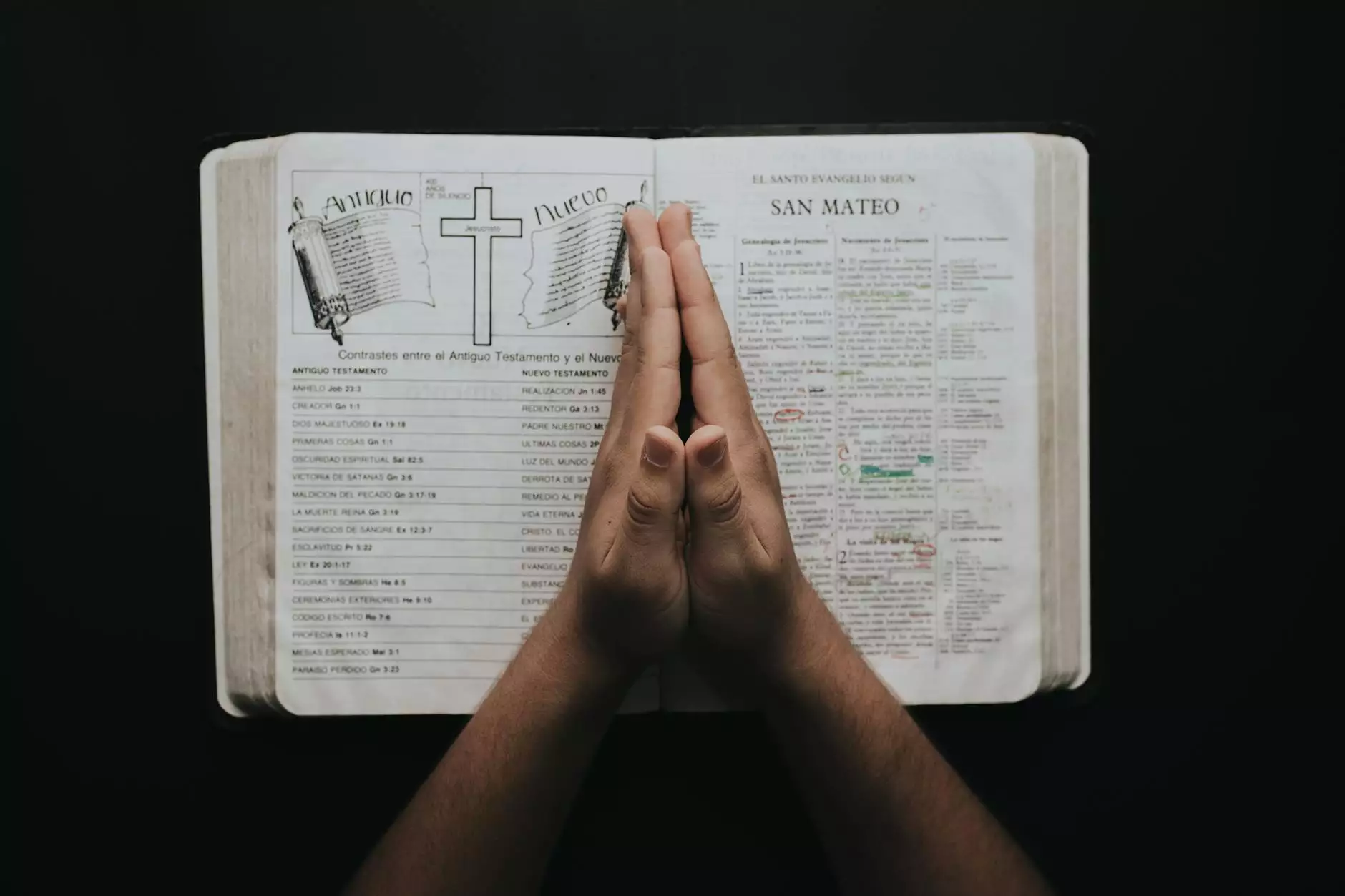 Connecticut Korean Presbyterian Church - Spreading Love and Faith
Welcome to the Sermons Archives of Connecticut Korean Presbyterian Church! Here, you will find a collection of informative and inspiring sermons delivered to our beloved congregation. As a dedicated community rooted in faith and beliefs, we strive to provide our members with guidance and spiritual growth through our sermons.
Faith and Beliefs that Guide Our Community
Connecticut Korean Presbyterian Church holds a firm belief in the power of faith and its ability to bring people together. Our church serves as a sacred space where individuals can find solace, establish connections, and nurture their spiritual journeys. Through our sermons, we aim to inspire and encourage our congregation to live a life aligned with Christ's teachings.
A Diverse Sermon Collection for Every Life Stage
Our sermons are designed to cater to the diverse needs and interests of our congregation. Whether you are attending our worship services for the first time or have been a long-time member, we have sermons that will resonate with you. We cover various topics, including personal growth, family values, community engagement, and spiritual enlightenment.
Keyword-Rich Subheadings for Enhanced Discoverability
In an effort to provide you with a seamless browsing experience, we have organized our sermons archives in a user-friendly manner. This page represents the sixth within a collection of twenty-six. By accessing different pages of our archive, you can explore a wide range of sermons tailored to your interests and spiritual needs. Our intuitive categorization system makes it easy to find sermons focused on specific themes, keywords, or speakers.
Connecticut Korean Presbyterian Church - Engaging the Community
As a faith-based organization, we are deeply committed to engaging with our community. Through our sermons, we aim to extend the love, compassion, and wisdom of our teachings to as many individuals as possible. We believe that spiritual growth should not be limited to the confines of our church but should reach every corner of our community.
Deepening the Connection Between Faith and Society
Our church strongly believes that faith and society are deeply interconnected. We encourage our members to actively participate in community initiatives, social justice movements, and charitable endeavors. Our sermons often delve into the importance of community engagement, examining ways in which our faith can guide us to lead meaningful lives and positively impact society.
Embracing Diversity and Inclusion
Connecticut Korean Presbyterian Church celebrates diversity and fosters a welcoming environment for all. We believe that it is through the convergence of different cultures, backgrounds, and perspectives that our faith can grow stronger. Our sermons emphasize the value of inclusivity, inviting individuals from various walks of life to join our spiritual community.
Discover the Power of Faith Through Our Sermons Archives
Explore our extensive sermons archives and embark on a transformative spiritual journey. Each sermon is crafted with care, aiming to provide profound insights, practical lessons, and unwavering support to our congregation. From the moment you enter our virtual sanctuary, you will be enveloped in a sense of belonging and connection.
We invite you to join us on this wonderful expedition of faith as we nurture our souls, strengthen our relationships, and make a positive impact on the world around us. Connecticut Korean Presbyterian Church welcomes you with open arms!