Services
Nov 22, 2021
About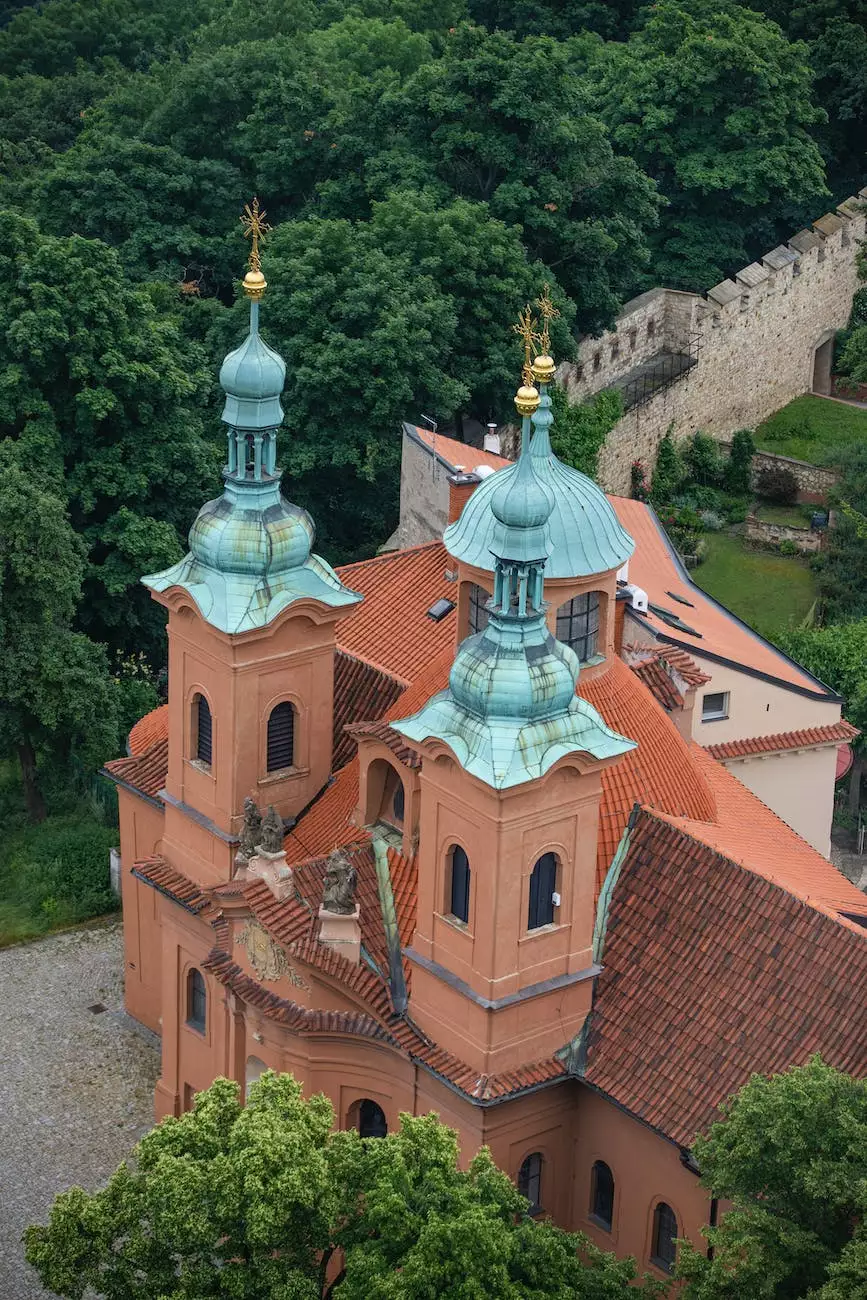 Welcome to St. Lawrence Church
At Connecticut Korean Presbyterian Church, we take great pride in offering a diverse range of religious services at St. Lawrence Church. Our community-driven approach fosters an inclusive environment where people of all backgrounds and beliefs can come together to nourish their faith and spirituality. Through our services, we aim to create a strong sense of belonging and provide spiritual guidance to individuals seeking solace, support, and growth.
Join Our Welcoming Community
As a community-oriented church, we believe in embracing diversity and cultivating a sense of unity among our members. Our welcoming congregation warmly invites you to join us in celebrating and practicing our shared faith. We recognize the importance of fostering connections and nurturing relationships within our community, thus creating an environment that promotes understanding, empathy, and growth. We invite you to participate in our services, engage in shared worship, and experience the enriching spiritual bonds that thrive within our church.
Worship Services
Our worship services are at the heart of our community, providing a space for prayer, reflection, and sharing the word of God. St. Lawrence Church offers a variety of worship services catering to different preferences and schedules:
Sunday Services
Join us every Sunday for our traditional Sunday services, where we come together as a community to express our devotion and reverence. Our Sunday services feature inspiring sermons, uplifting hymns, and meaningful prayers. Whether you're a long-time member or a first-time visitor, you'll find a warm and inviting atmosphere that encourages spiritual growth and connection.
Bible Study and Discussion Groups
In addition to our Sunday services, we also offer various Bible study and discussion groups throughout the week. These smaller, intimate gatherings provide a space for in-depth exploration of Scripture and open dialogue about its practical application in our daily lives. Engaging in thoughtful discussions, asking questions, and sharing personal insights contribute to a deeper understanding of our faith and foster a stronger sense of community.
Spiritual Enrichment Programs
At Connecticut Korean Presbyterian Church, we understand the importance of continuously seeking personal and spiritual growth. To facilitate this, we provide a diverse range of spiritual enrichment programs designed to deepen your connection with God and enhance your understanding of our faith:
Retreats and Workshops
Participate in our retreats and workshops to embark on a transformative spiritual journey. These immersive experiences offer a chance to disconnect from the demands and distractions of everyday life, allowing for focused reflection, personal growth, and renewed spiritual energy. Led by experienced facilitators, our retreats and workshops provide guidance, inspiration, and practical tools to help you navigate your personal spiritual path.
Youth and Children Programs
We are committed to empowering the next generation of believers. Our youth and children programs create a nurturing environment where young individuals can explore their faith, build lasting friendships, and develop strong moral values. Through engaging activities, educational programs, and mentorship, our youth and children programs instill a deep sense of spirituality, respect, and service to others, shaping them into compassionate and empowered leaders of tomorrow.
Sacraments and Rites of Passage
At St. Lawrence Church, we believe in the importance of sacred rituals that mark significant milestones in one's spiritual journey. Our sacraments and rites of passage honor and celebrate these moments:
Baptism
Baptism represents a spiritual rebirth and is a fundamental step in declaring one's dedication to living a life guided by faith. We offer baptism services where individuals of all ages can be baptized and welcomed into our church community. Our baptism services are solemn, joyous occasions that symbolize a purification of the soul and an embrace of God's grace.
Confirmation
Confirmation is a rite of passage for young members of our community. Through confirmation, individuals publicly affirm their commitment to their Christian faith and their intention to lead a faithful life. In preparation for confirmation, our comprehensive program provides spiritual guidance, educational resources, and mentorship to ensure a meaningful and transformative experience.
Weddings
Celebrate the union of love and faith through our wedding ceremonies. St. Lawrence Church provides a beautiful and sacred space for couples to exchange their vows and seek God's blessings on their marriage. Our dedicated team works closely with couples to create a memorable and personalized wedding that reflects their beliefs, values, and love for one another.
Funerals and Memorials
In times of grief and loss, we offer solace and support through our funeral and memorial services. These services provide a space for remembrance, healing, and coming together as a community to support one another during challenging times. Our compassionate team ensures that these services honor the life and memory of the departed, providing comfort and a sense of closure to their loved ones.
Get Involved and Make a Difference
We encourage active participation in our church community and offer various ways to get involved and make a positive impact:
Volunteer Opportunities
By joining our dedicated team of volunteers, you can contribute your time, skills, and passion to meaningful causes and projects within our church and the broader community. From organizing events to supporting outreach initiatives, your involvement as a volunteer can make a significant difference in the lives of others and help create a better world.
Charitable Initiatives
We strongly believe in extending our love and support beyond the walls of our church. Our charitable initiatives aim to address social issues, alleviate suffering, and promote justice both locally and globally. Through partnerships with various organizations, we actively engage in initiatives that combat hunger, poverty, discrimination, and environmental challenges, striving to create a more compassionate and equitable society.
Connect with Us
Connecticut Korean Presbyterian Church is more than just a place of worship; it is a vibrant community built on shared faith, mutual support, and love. We invite you to join us on this remarkable spiritual journey. To learn more about our services, upcoming events, and how you can be a part of our community, please visit our website or contact us directly. We look forward to welcoming you to St. Lawrence Church.