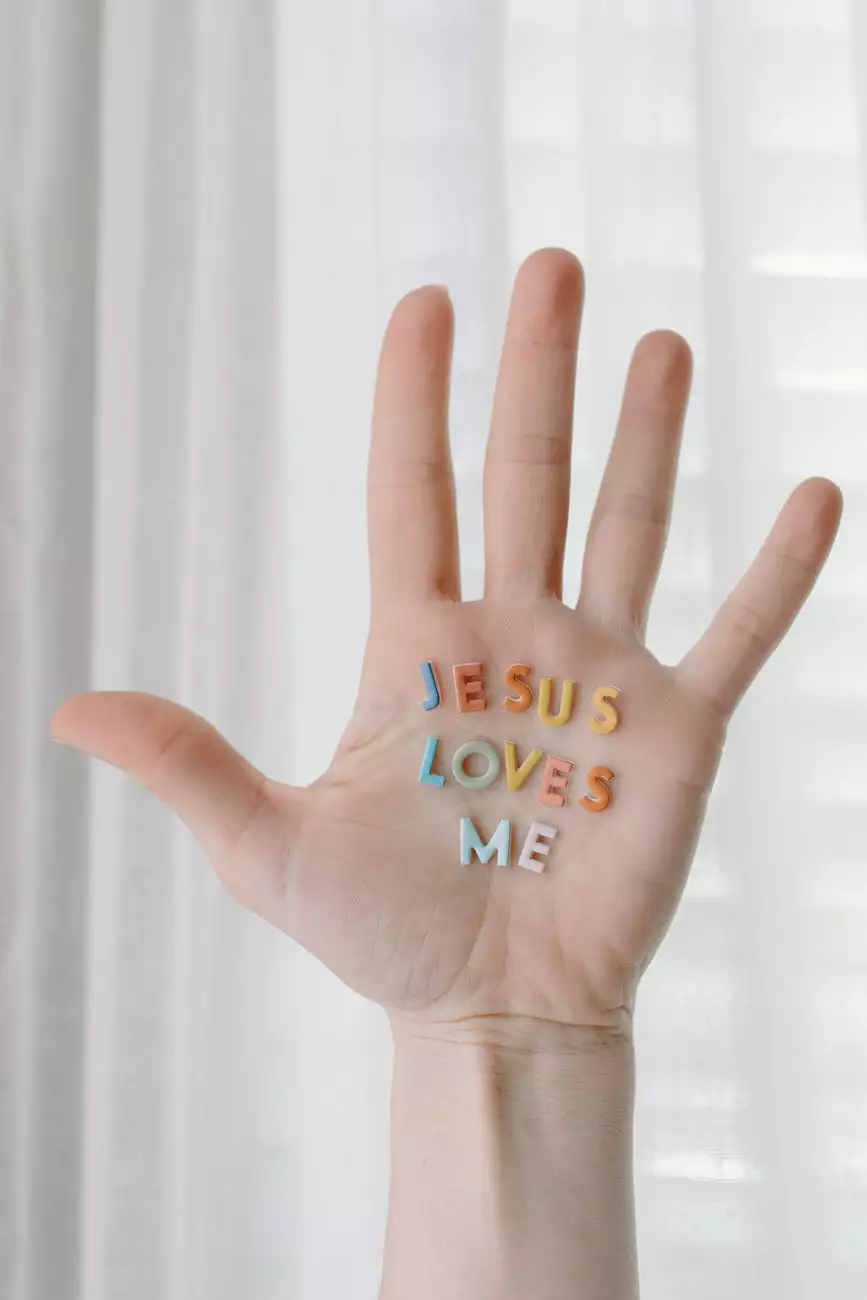 Discover a Transformative Faith Journey
Welcome to the Grace Family Church of Newtown, your trusted and vibrant community in Connecticut devoted to deepening our faith in God. Within our diverse congregation, we explore topics that strengthen our spiritual connections and inspire personal growth. In this article, we delve into the fascinating concept of living just like Jesus and how it can positively impact our lives.
The Life and Teachings of Jesus
Jesus Christ, the central figure of Christianity, left behind an immeasurable impact with His teachings, values, and actions. His selflessness, compassion, and dedication to spreading love and hope continue to ignite our souls. At Grace Family Church, we believe in emulating Jesus' virtues to transform ourselves and our communities.
Embracing Jesus' Teachings
Living just like Jesus requires us to delve deep into His teachings and apply them to our day-to-day lives. By studying the Bible, the holy text that holds His wisdom, we gain valuable insights on loving our neighbors, showing kindness in adversity, and nurturing our relationship with God.
Love and Compassion
Jesus taught us the power of love and compassion, urging us to treat others with respect, empathy, and understanding. By following His lead, we embrace our role as stewards of God's grace, reaching out to those in need and creating a more inclusive and caring society.
Forgiveness and Redemption
Forgiveness lies at the core of Jesus' teachings. He displayed unconditional love and forgiveness, even in the face of betrayal and cruelty. Through forgiveness, we release the burden of anger and resentment, gaining the freedom to heal and rebuild our relationships.
Serving Others
Jesus dedicated His life to serving others, reminding us of the profound impact we can make in the lives around us. By selflessly extending a helping hand to those who are marginalized or facing challenges, we embody Jesus' teachings and become agents of positive change.
Striving for Personal Transformation
Living just like Jesus is a continuous journey toward personal transformation. It requires introspection, self-reflection, and a commitment to improving ourselves in all aspects. At Grace Family Church, we provide a nurturing environment for individuals to grow closer to God and develop their faith.
Prayer and Meditation
Communicating with God through prayer and meditation allows us to deepen our connection with Him, seeking His guidance and strength. By setting aside time for quiet introspection, we cultivate a deeper understanding of ourselves and gain clarity in aligning our actions with Jesus' teachings.
Studying Scripture
Engaging with the Bible rejuvenates our spiritual journey, offering endless wisdom, guidance, and inspiration. By exploring the scriptures, attending Bible studies and sermons, we nourish our souls and develop a more profound understanding of Jesus' life and our role as His disciples.
Fellowship and Community
Surrounding ourselves with a supportive community of believers plays a crucial role in our walk of faith. Joining Grace Family Church connects you with like-minded individuals who can provide guidance, encouragement, and accountability as we strive to live just like Jesus.
Becoming Instruments of God's Love
When we choose to live just like Jesus, we become instruments of God's love and agents of transformation in our communities. By embodying His teachings, we inspire others to do the same, creating a ripple effect that spreads love, compassion, and positive change throughout the world.
Sharing the Gospel
One of Jesus' final instructions to His disciples was to share the Good News with all nations. As His followers, we carry the responsibility of spreading His teachings and demonstrating His love through our words and actions. By sharing the transformative power of Jesus' message, we invite others to experience the joy and peace that comes with living just like Him.
Living an Ethical Life
Living just like Jesus encompasses our ethical choices and the values we embrace. By embracing honesty, integrity, humility, and other virtues exemplified by Jesus, we create a positive impact on our families, workplaces, and communities.
Seeking Justice and Equality
Jesus championed justice and equality for all, challenging societal norms that perpetuated discrimination and inequality. By standing up against injustice, advocating for the marginalized, and fighting for equality, we embody Jesus' teachings and work towards building a more equitable and just world.
Join Our Faith Community at Grace Family Church
The Grace Family Church of Newtown warmly welcomes individuals seeking to deepen their faith in Connecticut's Korean Presbyterian Church. Our vibrant community offers a diverse range of programs, services, and opportunities for spiritual growth. Join us as we journey together to live just like Jesus, embracing His teachings and transforming lives along the way.
Start your transformative faith journey with Grace Family Church of Newtown today. Together, let's become disciples of love, compassion, and grace, leaving a lasting impact on our world.