Welcome to the Annual Christmas Concert - New Haven
Dec 3, 2022
Events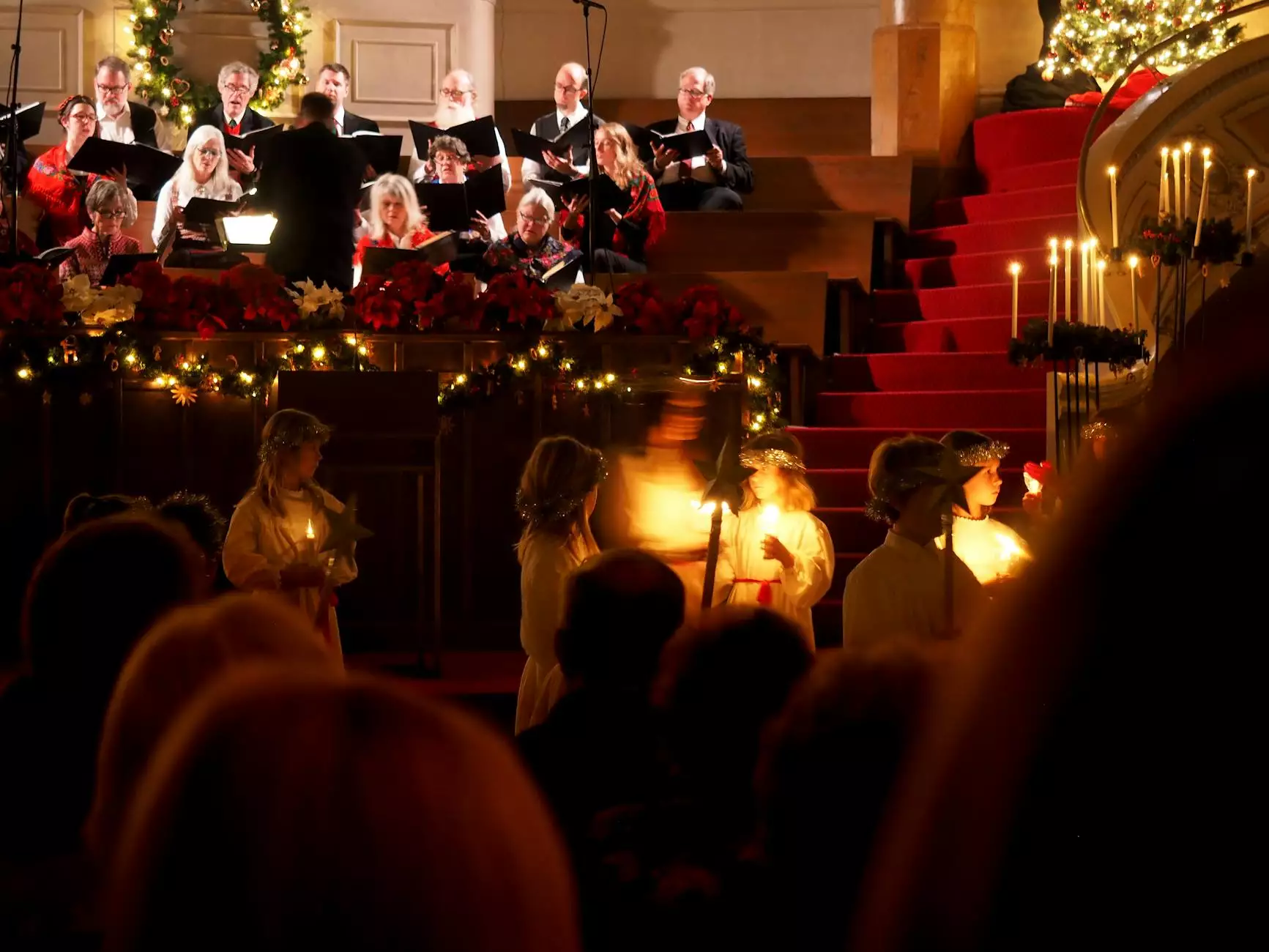 At Connecticut Korean Presbyterian Church, we are excited to invite you to our Annual Christmas Concert in New Haven. As a community deeply rooted in faith and beliefs, we aim to create a festive event that celebrates the joy and significance of Christmas.
Embrace the True Meaning of Christmas
Christmas is a time of reflection, love, and hope. It is a season where hearts are filled with gratitude and the spirit of giving. Our Annual Christmas Concert embodies these values, providing an opportunity for individuals, families, and friends to come together and celebrate the birth of Jesus Christ.
A Night of Joy and Celebration
Join us for a magical night filled with joyous melodies and beautiful performances. Our talented choir, orchestra, and guest artists will enchant you with their remarkable talents. From traditional hymns to contemporary carols, the concert program is carefully crafted to inspire, uplift, and bring warmth to your heart.
Community and Worship
Our church community welcomes everyone, regardless of religious background, to come and experience the spirit of Christmas. The Annual Christmas Concert is an opportunity to connect with others, make new friends, and build lasting relationships. As we gather together in this sacred season, we create a sense of togetherness and unity that transcends differences.
Connecticut Korean Presbyterian Church
As a vital part of the New Haven community, Connecticut Korean Presbyterian Church has been serving the spiritual needs of individuals and families for many years. Our commitment to fostering community and society is unwavering. Through events like the Annual Christmas Concert, we nurture faith, promote understanding, and showcase the beauty of our shared beliefs.
Experience the Essence of Christmas
During the concert, you will witness the beauty of Christmas through mesmerizing performances, scripture readings, and heartfelt prayers. Immerse yourself in the enchanting atmosphere as we unite in worship, expressing our love and devotion.
A Tradition of Excellence
Our Annual Christmas Concert in New Haven has become a cherished tradition, looked forward to by members of our congregation and the wider community alike. With each passing year, we strive to elevate the quality of our performances. Our dedicated musicians and volunteers work tirelessly to create a memorable experience, ensuring that the concert is a true reflection of the joyous spirit of Christmas.
Join Us for the Annual Christmas Concert
We invite you to join us at Connecticut Korean Presbyterian Church's Annual Christmas Concert in New Haven. Through melodies that touch hearts and words that inspire, we aim to create a memorable event that embraces the true meaning of Christmas. Come and celebrate with us as we rejoice in the birth of our Savior.
Please visit our calendar for more information about the concert date, time, and location. We look forward to sharing this special occasion with you and your loved ones.