Choir Calendars: Stay Updated with Connecticut Korean Presbyterian Church
Nov 8, 2022
Events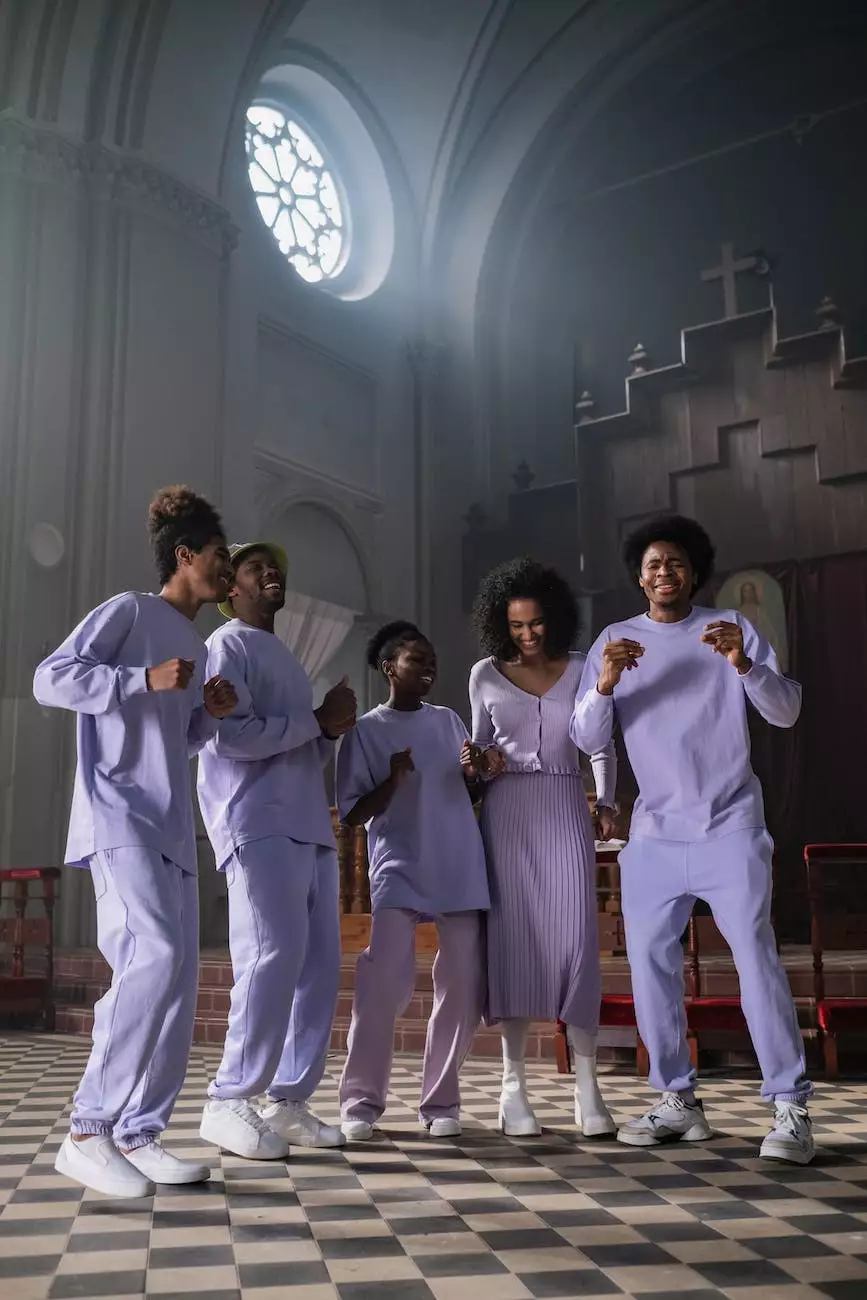 Welcome to the Choir Calendars page of Connecticut Korean Presbyterian Church! As a vibrant community and society dedicated to faith and beliefs, our church is delighted to present you with our comprehensive choir calendar. We are committed to providing an enriching and spiritually uplifting experience through our choir activities, events, and performances.
Why Are Choir Calendars Important?
Choir calendars play a vital role in ensuring you never miss a musical extravaganza or worship experience conducted by the Connecticut Korean Presbyterian Church choir. By accessing our well-structured choir calendar, you will stay updated on the upcoming events, rehearsals, performances, and workshops organized by our talented and passionate choir members.
Stay Engaged with Our Diverse Choir Events
At Connecticut Korean Presbyterian Church, we recognize the importance of music in fostering a sense of community and spirituality. Our choir events cater to various age groups and interests within our congregation and extend a warm welcome to individuals from different backgrounds who wish to join us in our musical endeavors.
Weekly Choir Rehearsals and Worship Services
Our choir rehearsals take place every week, allowing our dedicated members to come together and fine-tune their harmonies under the guidance of our talented choir directors. These rehearsals not only help enhance our musical performances but also create a strong sense of unity and camaraderie among participants.
Furthermore, we integrate our choir's mesmerizing performances into our worship services, infusing them with a blend of tradition and contemporary melodies. Our choir members offer their musical talents during regular Sunday services, special events, and holidays, enriching our worship experience and leaving a lasting impact on our congregation.
Seasonal Concerts and Musical Productions
In addition to our regular worship services, our choir prepares and presents outstanding seasonal concerts and musical productions. These special events showcase the dedication and hard work put in by our choir members and inspire the community with awe-inspiring performances. From Christmas carols to Easter cantatas, our choir adds a touch of magic to these significant celebrations.
Workshops and Collaborative Performances
To further enhance our musical skills and provide enriching experiences, Connecticut Korean Presbyterian Church organizes workshops and collaborative performances in collaboration with other local choirs and musicians. These events serve as opportunities for learning, growth, and cultural exchange, fostering connections between our church and the wider community.
How to Access Our Choir Calendars
Accessing our choir calendars is easy and convenient. Simply visit our official website and navigate to the Choir Calendars page at http://connecticutkoreanchurch.org/choir-calendars. There, you will find a detailed and user-friendly calendar, containing all the important dates, venues, and information about our choir events and activities throughout the year.
Stay Informed and Engaged
Connecticut Korean Presbyterian Church believes in keeping its congregation and the wider community informed about upcoming choir performances and events. To ensure you never miss an update, subscribe to our newsletter or follow us on our social media platforms. We regularly share highlights, behind-the-scenes moments, and sneak peeks of upcoming performances, guaranteeing an interactive and engaging experience for all.
Join Connecticut Korean Presbyterian Church Choir
If you are an individual passionate about choral music and seeking a welcoming community to nurture your talent, we invite you to join the Connecticut Korean Presbyterian Church choir. Regardless of your experience level, our choir embraces diversity and offers a supportive environment for members to grow and develop their musical skills.
By becoming a part of our choir, you will embark on a beautiful journey of self-expression, spiritual fulfillment, and community engagement. Our skilled directors and fellow choir members will provide mentorship and guidance throughout your musical endeavors.
Contact Us Today!
To learn more about our choir calendars, upcoming events, and how to join our beloved choir, feel free to reach out to us. Visit our website at http://connecticutkoreanchurch.org/ for contact information and further details. We warmly welcome you to be a part of our choir family and experience the joy of music and faith within the Connecticut Korean Presbyterian Church community.
Choir Calendars: Stay updated with upcoming events, rehearsals, and performances organized by Connecticut Korean Presbyterian Church choir.
Community and Society: Join us in our faith and beliefs platform, fostering community engagement and spiritual growth.
Enriched Choir Events: Explore a wide range of choir events, from weekly rehearsals and worship services to seasonal concerts and collaborative performances.
How to Access: Easily access our choir calendars through our official website and stay informed about future events.
Join Our Choir: Become a part of the Connecticut Korean Presbyterian Church choir family and enjoy a nurturing musical journey.