Building Usage and Rentals at Connecticut Korean Presbyterian Church
Jan 20, 2022
Resources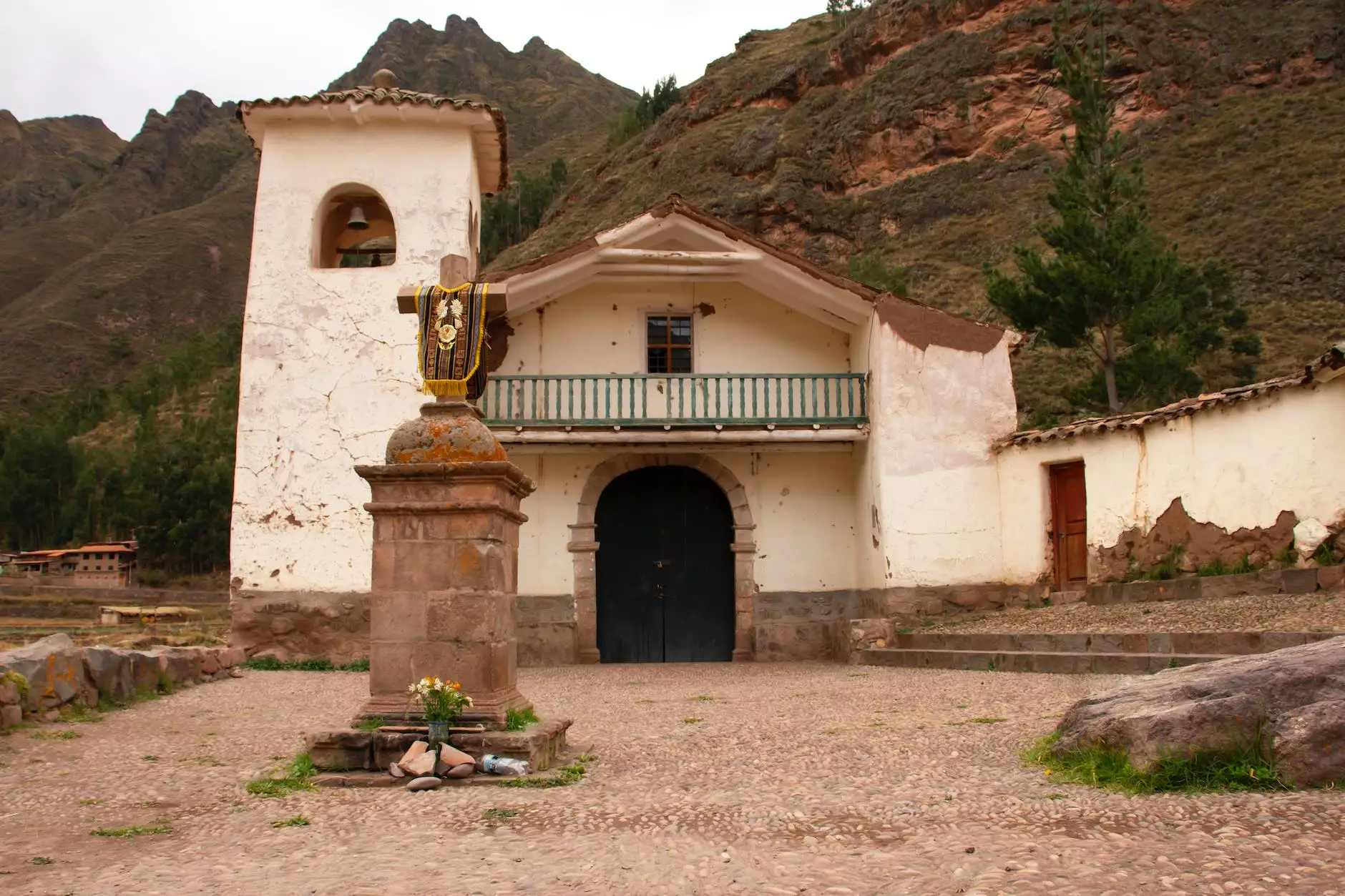 Introduction
Welcome to Building Usage and Rentals at Connecticut Korean Presbyterian Church, a vibrant community where people come together to worship and foster spiritual growth. Our church, located in Connecticut, is committed to providing excellent resources and facilities for our congregation and the broader community. In this page, you will find comprehensive details about building rentals, financial donations, pledges, and foundational resources available to support our mission.
Building Rentals
Our church is proud to offer various buildings and spaces available for rentals. Whether you are planning a small gathering, a conference, or a special event, we have versatile and well-equipped facilities to meet your needs. Our buildings include:
Main Sanctuary
The Main Sanctuary is a spacious and awe-inspiring space that can accommodate large gatherings, such as worship services, conferences, and concerts. It features state-of-the-art audio and visual equipment, comfortable seating, and a beautiful atmosphere conducive to meaningful experiences.
Meeting Rooms
We have multiple meeting rooms of various sizes that are perfect for small group discussions, workshops, and community meetings. These rooms are equipped with modern amenities and can be arranged according to your specific requirements.
Recreational Facilities
In addition to our worship spaces, we also offer recreational facilities, including a sports hall, basketball court, and outdoor areas for recreational activities. These spaces are ideal for sports events, youth gatherings, and community programs that promote physical well-being.
Event Halls
Our event halls are designed to host special occasions, such as weddings, receptions, and banquets. They provide a charming and elegant setting, complete with professional event planning and catering services to make your event truly memorable.
Booking Information
To inquire about building availability, rates, and the booking process, please contact our dedicated building usage team. They will guide you through the process, answer any questions you may have, and ensure a seamless experience for your event.
Financial Donations and Pledges
At Connecticut Korean Presbyterian Church, we rely on the generosity and support of our members and the wider community. Your financial contributions play a vital role in sustaining our mission and outreach efforts. We offer various ways to contribute:
Detailed Pledge Campaigns
We run detailed pledge campaigns to support the ongoing maintenance, improvement, and expansion of our facilities. These campaigns allow our members and supporters to make pledges and donations at various levels, ensuring transparency and accountability in managing the funds.
Online Giving
For convenience and ease of giving, we provide online donation options through our secure website. Making an online donation allows you to contribute to our mission from the comfort of your own home, at any time that suits you.
Legacy Giving
Legacy giving refers to planned contributions made through bequests, wills, or charitable trusts. It is a way to leave a lasting impact on our church and support future generations in their spiritual journey. Our dedicated team can provide guidance on the process and help you explore this meaningful way of giving.
Foundational Resources
Connecticut Korean Presbyterian Church strives to equip individuals with the necessary resources to deepen their faith and live purposeful lives. We offer a range of foundational resources to support spiritual growth:
Sunday Worship Services
Our Sunday worship services provide a time of communal worship, teaching, and reflection. Join us for uplifting music, inspiring sermons, and a welcoming community committed to discovering and living out the teachings of Christ.
Adult Education Classes
We offer a variety of adult education classes and small group studies that delve into scripture, theology, and practical applications of faith. These classes provide opportunities for individuals to grow in their knowledge and understanding of the Christian faith.
Youth and Children Programs
We believe in nurturing the faith of the younger generation. Our youth and children programs offer engaging activities, age-appropriate teachings, and a supportive community that helps young individuals develop a strong foundation of faith as they navigate through different life stages.
Community Outreach
Engaging with the community and serving those in need is at the heart of our church's mission. Through various outreach initiatives, we strive to make a positive impact in the broader community, addressing social issues, and providing support to those facing challenges.
Prayer and Pastoral Care
We believe in the power of prayer and the importance of pastoral care. Our dedicated pastoral team is available to provide support, guidance, and prayer for those in need. We offer pastoral counseling, visitations, and prayer gatherings to ensure that individuals feel supported and cared for.
Conclusion
Thank you for visiting our Building Usage and Rentals page at Connecticut Korean Presbyterian Church. We hope you found this information helpful and comprehensive. Whether you are looking to rent our facilities, make a financial donation, or explore foundational resources, we are here to serve you and the community. Feel free to reach out to us if you have any questions or would like to get involved. We look forward to welcoming you to our church community!