Funeral Readings - Torrington
Mar 25, 2018
Resources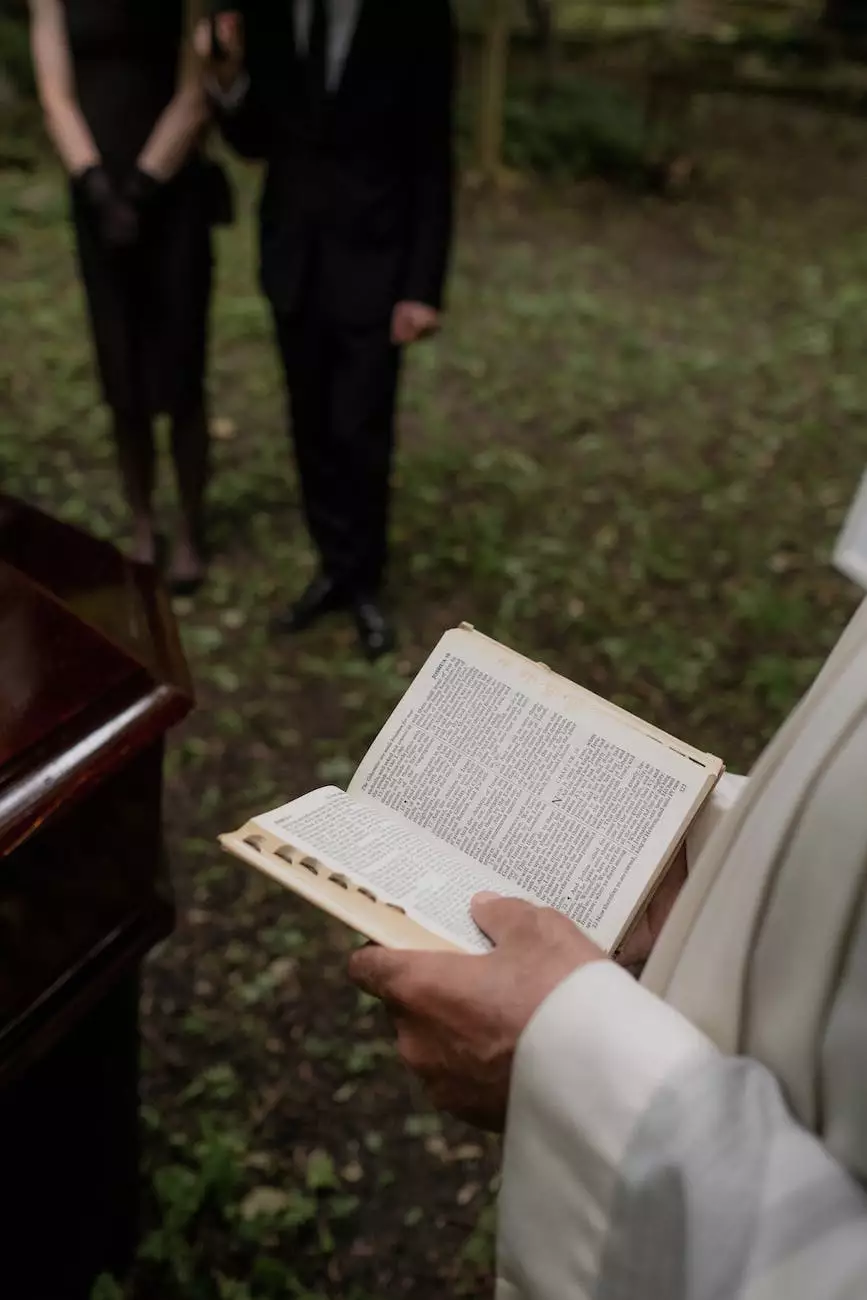 Connecticut Korean Presbyterian Church - Serving the Community in Faith and Beliefs
Discover Comfort and Solace in Our Thoughtful Funeral Readings
The Connecticut Korean Presbyterian Church is dedicated to providing a supportive and compassionate environment for the community of Torrington. Our commitment extends beyond regular worship services; we endeavor to be a pillar of strength during the difficult times in our community members' lives.
Funeral readings hold a profound significance in honoring and remembering our loved ones who have departed. They offer solace, hope, and wisdom during the mourning process. At Connecticut Korean Presbyterian Church, we understand the importance of finding the right funeral readings to reflect the unique life and spirit of your loved one.
A Comprehensive Collection of Funeral Readings
Our extensive collection of funeral readings includes religious, spiritual, and secular texts that provide comfort and guidance for individuals and families during their time of loss. We recognize that each person's journey is different, and therefore, we strive to offer a diverse selection that caters to various tastes and beliefs.
Biblical Funeral Readings:
Psalm 23: The Lord is My Shepherd
John 14:1-6: Jesus Comforts His Disciples
Ecclesiastes 3:1-8: A Time for Everything
Revelation 21:4-7: New Heaven and New Earth
Spiritual Funeral Readings:
The Journey by Mary Oliver
Do Not Stand at My Grave and Weep by Mary Elizabeth Frye
Footprints in the Sand by Margaret Fishback Powers
Remember by Christina Rossetti
Secular Funeral Readings:
Funeral Blues by W.H. Auden
The Dash by Linda Ellis
Remember Me by Margaret Mead
Legacy of an Adopted Child by Erma Bombeck
In addition to these examples, our collection encompasses an array of readings from various cultural and literary traditions, embracing the rich diversity of our congregation. We warmly invite you to explore our selection and discover the perfect words to celebrate and honor your loved one's memory.
A Supportive Community in Times of Grief
Connecticut Korean Presbyterian Church understands that grieving is a deeply personal and complex experience. We aim to create an inclusive and comforting atmosphere where individuals can find solace and support. Our caring community is here to help you navigate through this challenging time.
Whether you seek guidance on selecting appropriate funeral readings, need assistance in organizing a funeral service, or simply desire a compassionate presence to lean on, our knowledgeable clergy and supportive congregants are dedicated to providing the assistance and understanding you need.
Contact Us for Funeral Reading Guidance
If you are in the Torrington area and would like assistance in selecting appropriate funeral readings, please reach out to Connecticut Korean Presbyterian Church. Our compassionate team is here to help you find meaning and comfort during this challenging period.
At Connecticut Korean Presbyterian Church, we take great pride in being a community-driven organization, providing unwavering support to our congregation and beyond. Join us in celebrating the life and memories of your loved ones through meaningful and heartfelt funeral readings.