Adult Education to present The Faith of Mary Goodman with Joan R. Duffy
Mar 19, 2019
Events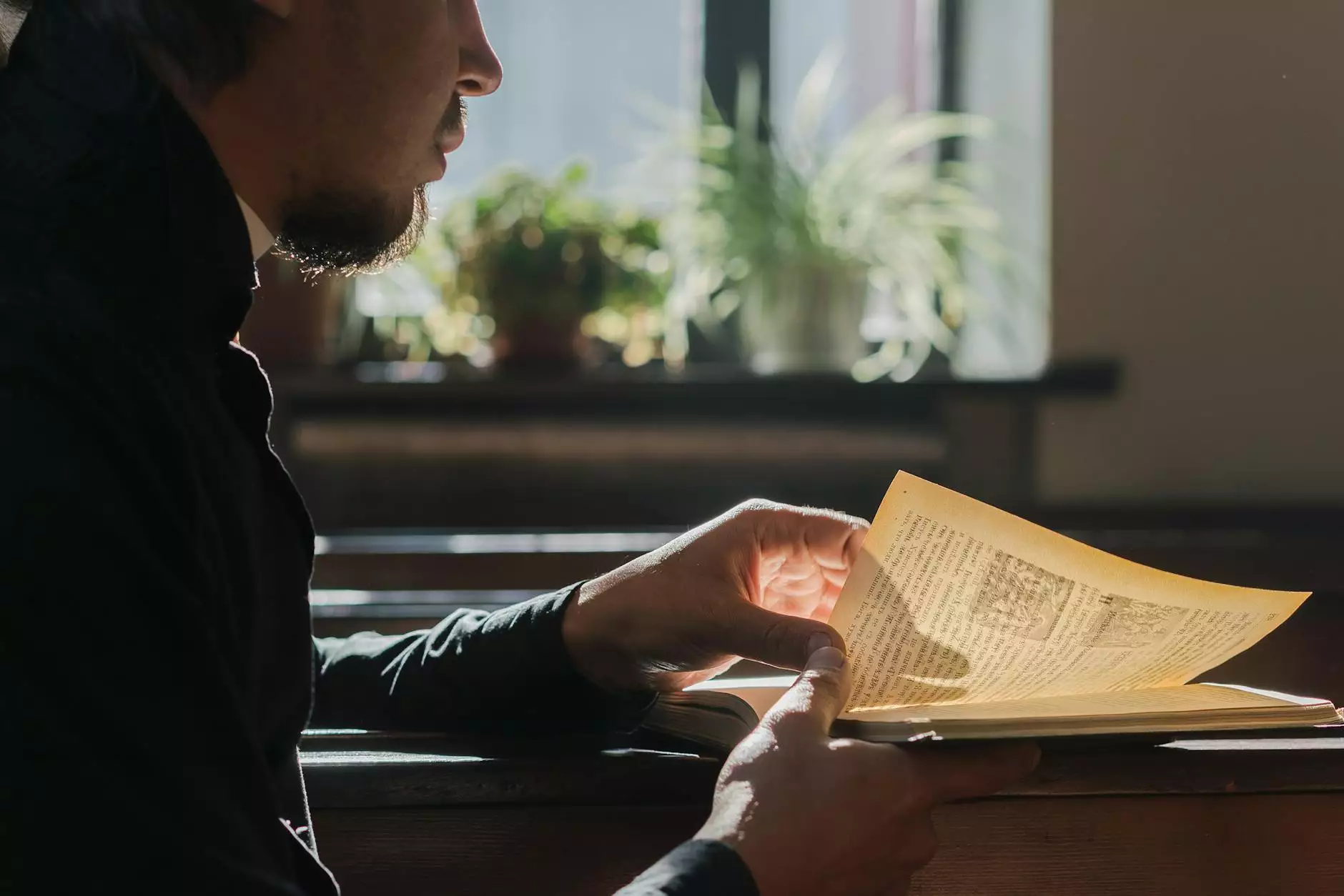 Welcome to Connecticut Korean Presbyterian Church's Adult Education program! We are excited to invite you to a special session where we will explore the remarkable life and faith of Mary Goodman. Join us for an enlightening experience as we delve into the profound wisdom and teachings that shaped her spiritual journey.
Exploring the Life of Mary Goodman
Mary Goodman, a devout believer, led an extraordinary life dedicated to her faith. Her unwavering commitment to spirituality and her passionate pursuit of understanding the divine mysteries make her an exceptional figure to study. Through this event, we aim to honor her story and learn valuable lessons from her experiences.
Mary Goodman's journey was one of love, resilience, and unwavering trust in God. Her faith sustained her through challenging times and inspired those around her. Join us as we delve into the intriguing chapters of her life, unfolding the secrets that lay within her unwavering devotion.
The Power of Faith in Our Lives
Throughout history, faith has played an incredible role in shaping individuals and communities. It has been a source of strength, guidance, and inspiration, providing solace during difficult times. Our session will explore the transformative power of faith in our lives and how we can cultivate a deeper and more meaningful connection with our spiritual selves.
During this event, esteemed speaker Joan R. Duffy will share her extensive research and insights into Mary Goodman's faith. With her vast knowledge and expertise, she will help us comprehend the profound impact faith can have on our personal growth and well-being. Join us as we uncover the secrets of a faith-filled life and explore the path to a more fulfilling spiritual journey.
Unveiling the Teachings of Mary Goodman
Mary Goodman's teachings continue to resonate with countless individuals across the globe. Her emphasis on compassion, forgiveness, and the pursuit of truth has touched the hearts of many. Through our session, we aim to unravel the wisdom she imparted, delving into her spiritual teachings with reverence and respect.
Explore the profound lessons Mary Goodman left behind and discover how they can enrich your spiritual practice. From deepening your understanding of divine love to embracing the power of forgiveness, her teachings can guide us towards a more enlightened and conscious way of life.
Join Us for a Transformative Experience
We invite you to join us at Connecticut Korean Presbyterian Church for this remarkable event. Immerse yourself in the teachings of Mary Goodman and gain valuable insights from Joan R. Duffy's extensive knowledge and research. Together, let's explore the transformative power of faith and how it can positively impact our lives, fostering spiritual growth and a deeper understanding of ourselves.
Don't miss this opportunity to be part of a community focused on faith, growth, and self-discovery. Reserve your spot today, and together, let us embark on a journey towards deeper spiritual connection.
Date: [Insert Date]
Time: [Insert Time]
Location: Connecticut Korean Presbyterian Church
Whether you are a long-standing member of our church or someone seeking to explore faith more deeply, this event offers something for everyone. Come with an open heart and a curious mind, and leave with newfound inspiration and faith.
Connecticut Korean Presbyterian Church welcomes individuals from all walks of life, ensuring a warm and supportive community for all. Join us in celebrating the remarkable life and faith of Mary Goodman while embarking on our own spiritual journeys of growth and understanding.