Come meet Emily McKenna, Multi-Church Youth Group Leader This Sunday
Nov 6, 2020
Events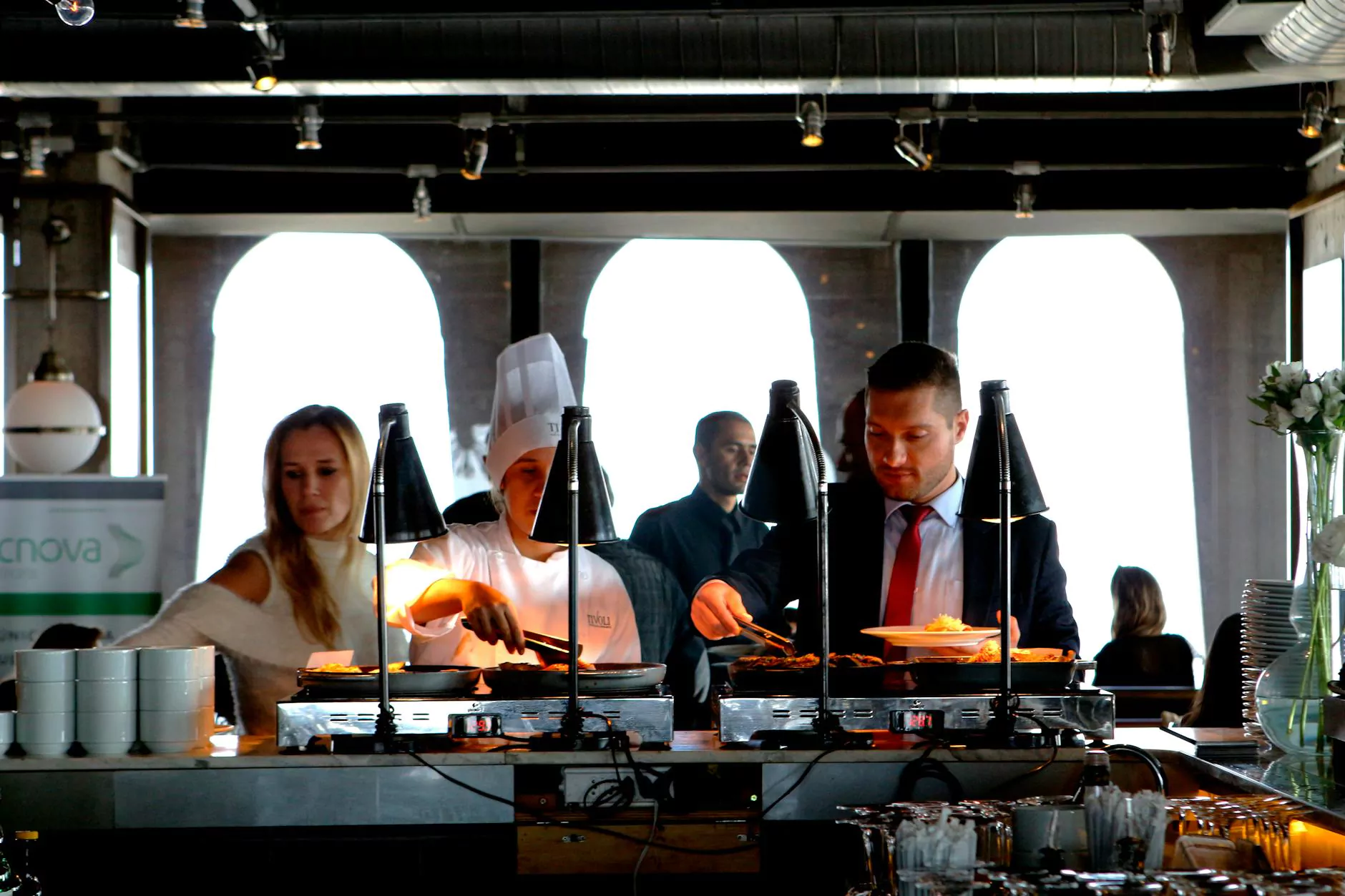 Welcome to the Connecticut Korean Presbyterian Church, a thriving community dedicated to fostering spiritual growth, connection, and service. We invite you to join us this Sunday for a special gathering where you'll have the chance to meet Emily McKenna, our extraordinary Multi-Church Youth Group Leader!
Emily McKenna: Inspiring the Next Generation
Emily McKenna is a dedicated leader who has been instrumental in nurturing the spiritual development of our youth. With her passion, energy, and unwavering commitment, Emily has created a vibrant and inclusive environment for young people to explore and deepen their faith.
As the Multi-Church Youth Group Leader at Connecticut Korean Presbyterian Church, Emily works tirelessly to create transformative experiences that empower our youth to navigate the complexities of life with faith as their compass. Through engaging discussions, interactive activities, and meaningful service opportunities, Emily helps our young members develop a strong sense of belonging and purpose.
Unleashing the Power of Community
At Connecticut Korean Presbyterian Church, we strongly believe in the power of community and the immense value it brings to the spiritual journey. Through our Multi-Church Youth Group, young individuals have the opportunity to connect with peers who share similar beliefs and aspirations.
Emily McKenna plays a vital role in fostering a sense of camaraderie and belonging within our youth community. By facilitating open and honest conversations, she encourages our young members to explore their faith, ask meaningful questions, and support one another. Through various group activities and events, Emily helps young individuals build lasting friendships and create cherished memories.
Strengthen Your Faith This Sunday
We invite you to join us this Sunday to witness Emily McKenna's transformative leadership firsthand. Whether you're a member of our church or someone seeking spiritual guidance, you'll have the opportunity to engage with Emily and experience her remarkable ability to inspire and uplift.
During the gathering, Emily will delve deep into important topics that resonate with today's youth, providing valuable insights and guidance. Understanding the challenges young individuals face, Emily's message will offer comfort, guidance, and encouragement, empowering them to navigate their spiritual journey with confidence.
Connecticut Korean Presbyterian Church: A Community of Faith
As Connecticut Korean Presbyterian Church, our mission is to create a supportive community that embraces diversity and fosters spiritual growth. Located in the heart of Connecticut, our church has a rich history of bringing individuals together, united by their shared faith and commitment to service.
Our dedication to faith and beliefs extends to all aspects of our community, as we strive to create a welcoming and inclusive environment for everyone. At Connecticut Korean Presbyterian Church, you'll find a place where your spiritual journey can flourish, where you can find solace, strength, and a sense of purpose.
Join Us This Sunday and Be Inspired
If you're searching for a vibrant community that empowers its members to grow in faith, join us this Sunday at Connecticut Korean Presbyterian Church. By attending this special gathering led by Emily McKenna, you'll witness the transformative power of coming together, sharing stories, and uplifting one another.
Prepare to be inspired as Emily enlightens us with her wisdom, compassion, and dedication to nurturing the spiritual growth of our youth. We look forward to welcoming you to our church, where you'll find a warm embrace, meaningful connections, and a path to fulfilling your spiritual journey.
Connect with like-minded individuals seeking spiritual growth
Experience transformative discussions and engaging activities
Discover the power of community in fostering faith and belonging
Be inspired by Emily McKenna's remarkable leadership
Find solace, strength, and purpose through your spiritual journey
Join us this Sunday at Connecticut Korean Presbyterian Church and let Emily McKenna guide you towards a deeper connection with your faith.