Pastor Barry's Chapter & Verse Day 138
Jun 7, 2021
Events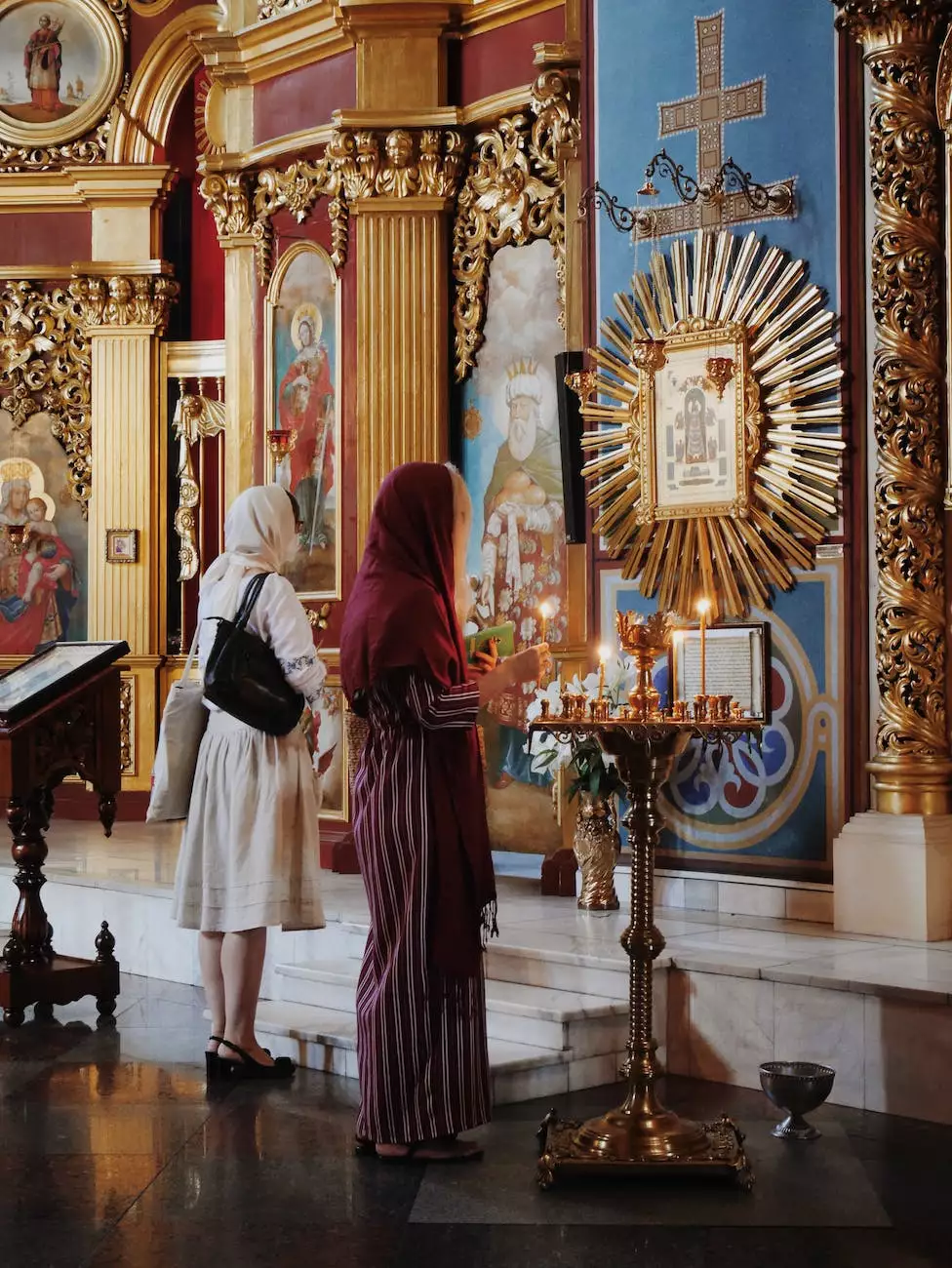 Connecticut Korean Presbyterian Church - Strengthening Faith, Building Community
Welcome to Connecticut Korean Presbyterian Church, a vibrant and welcoming faith community where we gather to worship God, nurture our spiritual growth, and support one another in our journey of faith. In this article, we delve into Pastor Barry's insightful reflections on Chapter & Verse Day 138.
Deepening Our Understanding of Scripture
At Connecticut Korean Presbyterian Church, we recognize the importance of immersing ourselves in the study of God's Word. Pastor Barry's Chapter & Verse Day 138 invites us to reflect upon a particular passage, providing in-depth insights that inspire and transform our lives. By delving into the rich layers of scriptural meanings, we gain a deeper understanding of God's message and its relevance to our daily lives.
Exploring Chapter & Verse Day 138
In this edition, Pastor Barry explores Chapter & Verse Day 138, shedding light on its significance and encouraging us to contemplate its teachings. Through thought-provoking analysis and real-life examples, he connects the scripture to our present-day challenges and joys. Pastor Barry's eloquence and spiritual wisdom inspire us to seek a deeper connection with God and strengthen our faith.
Join Our Vibrant Faith Community
Connecticut Korean Presbyterian Church offers a warm and inclusive community for individuals and families seeking spiritual growth and fellowship. Our weekly gatherings provide an opportunity to engage with like-minded believers who share a common love for God and a desire to live out their faith in a meaningful way. Whether you are new to the faith or a seasoned believer, our church welcomes you with open arms.
Embracing Diversity, Celebrating Unity
Our community reflects the diverse tapestry of believers, embracing individuals from various cultural backgrounds, age groups, and walks of life. At Connecticut Korean Presbyterian Church, we believe that unity and love supersede any differences, and we celebrate the uniqueness of each individual as a beautiful expression of God's creation. Here, you will find a supportive and inclusive environment where everyone is valued and cherished.
Transforming Lives Through Worship and Service
Connecticut Korean Presbyterian Church is committed to not only nurturing our own spiritual growth but also making a positive impact on the larger community. Through various outreach programs and service opportunities, we strive to be agents of love and compassion. As we embody the teachings of Jesus Christ, we seek to transform lives, bring hope to the weary, and create a more just and compassionate society.
Experience the Connecticut Korean Presbyterian Church Difference
Whether you are searching for a new place of worship, seeking to deepen your understanding of scripture, or looking for a community that embraces diversity and fosters personal growth, Connecticut Korean Presbyterian Church is here for you. Join us in our quest to build a strong, inclusive, and faith-filled community that shines the light of God's love.
Contact Us Today
If you have any questions or would like more information about our church and its programs, we encourage you to reach out to us. We would be delighted to welcome you into our community, answer your inquiries, and guide you on your faith journey. Call us at [insert phone number] or email us at [insert email address]. We look forward to connecting with you!