Gaelic Blessing (Rutter) | Choir of Men & Girls
Jul 14, 2022
Events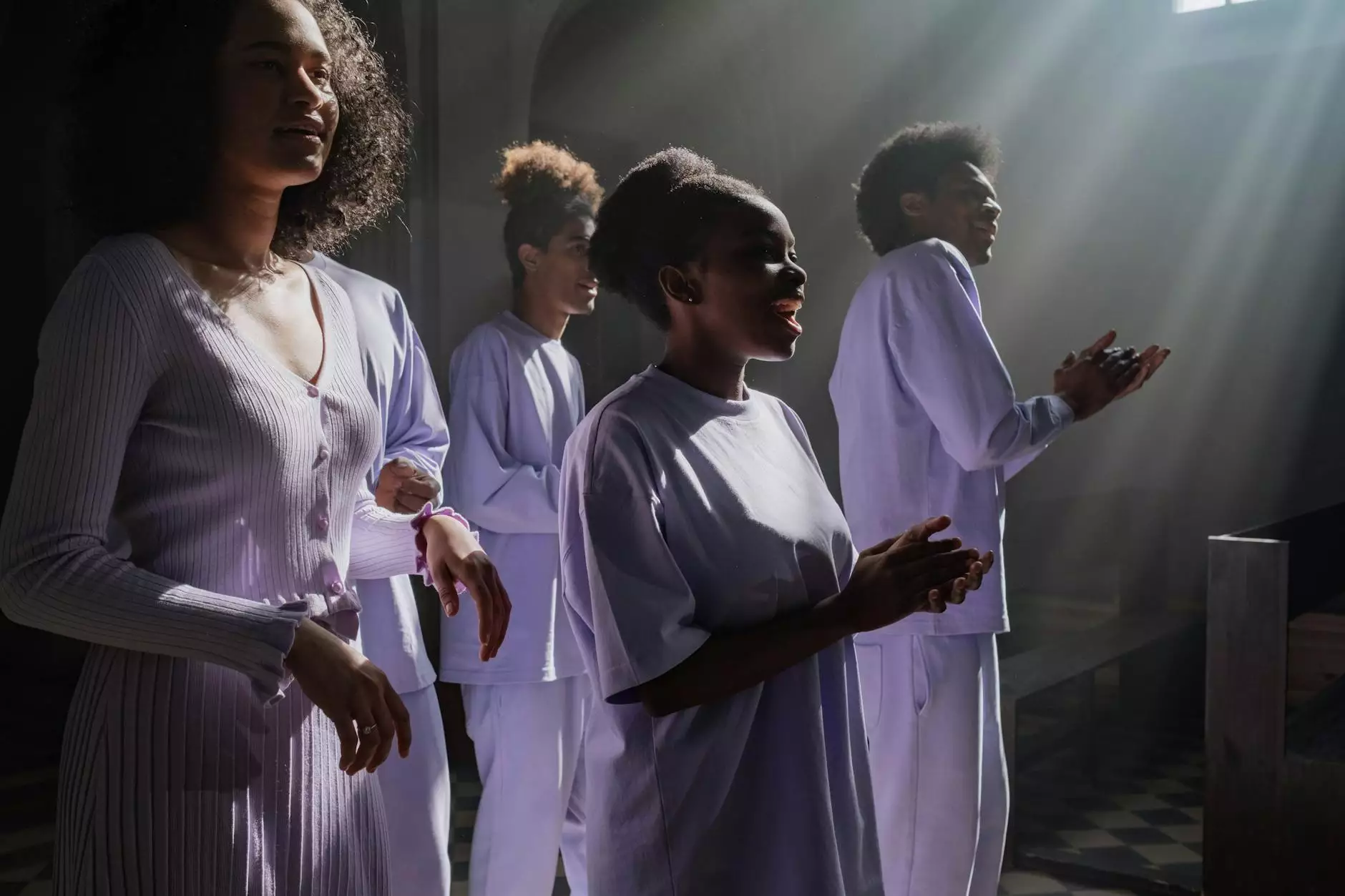 Connecticut Korean Presbyterian Church - Community and Society - Faith and Beliefs
Experience the Soulful Gaelic Blessing by Rutter
At the Connecticut Korean Presbyterian Church, we are delighted to bring you a truly uplifting and soul-stirring performance of the Gaelic Blessing by Rutter. This beautiful composition, renowned for its tender melody and heartfelt lyrics, resonates with individuals seeking solace, peace, and spiritual connection.
Our Choir of Men & Girls
Our exceptional choir, composed of talented men and girls, delivers an enchanting rendition of the Gaelic Blessing. With their harmonious voices, they bring the touching words of the blessing to life, evoking a sense of tranquility and unity.
Join Us for a Spiritually Uplifting Service
At the Connecticut Korean Presbyterian Church, music plays a central role in our worship and community. Our services are invigorating and provide opportunities for spiritual growth and personal reflection. Immerse yourself in the power of music, find solace in beautiful hymns, and experience the profound meaning of the Gaelic Blessing.
Creating a Welcoming and Nurturing Community
At our church, we believe in fostering a warm and inclusive environment where everyone feels accepted and valued. Our congregation is diverse and represents a tapestry of cultures and backgrounds. We strive to build deep connections, support one another in times of joy and adversity, and inspire each other on our spiritual journeys.
Embrace Spirituality and Find Comfort
Whether you're new to your faith, seeking a fresh spiritual perspective, or looking for a community that resonates with your beliefs, the Connecticut Korean Presbyterian Church offers a nurturing space for growth. Our services, including the enchanting Gaelic Blessing performance, aim to cultivate a sense of peace, love, and harmony in everyone who attends.
Engage in Meaningful Activities
Our community extends beyond the church walls, with various programs and activities tailored for different age groups. Participate in insightful Bible study sessions, engage in social outreach initiatives, join youth groups, and connect with fellow believers who support one another in their faith journeys.
Connect with Like-Minded Individuals
Joining the Connecticut Korean Presbyterian Church means becoming part of a vibrant and compassionate community. Develop meaningful friendships, find mentors, and engage in discussions that deepen your understanding of faith, spirituality, and life's purpose. Choir members also have the opportunity to collaborate with talented musicians and contribute to the rich musical legacy of our church.
Plan Your Visit
We invite you to join us for a service where you can experience the soul-stirring Gaelic Blessing by Rutter firsthand. Immerse yourself in the serene ambiance of our church, meet our welcoming community, and find solace in spiritual unity. Wherever you are on your spiritual journey, there's a place for you at the Connecticut Korean Presbyterian Church.
Contact Us
If you have any questions or would like to learn more about our services and community, we encourage you to reach out to us. Our dedicated team is here to provide you with the information you need and guide you towards a fulfilling spiritual experience. Connect with us and discover the beauty of faith, music, and a supportive community.
Experience the Power of Music and Spirituality
Our choir's rendition of the Gaelic Blessing by Rutter speaks to the depths of the human spirit. Witness the magic of music, feel the power of spirituality, and embark on a transformative journey with the Connecticut Korean Presbyterian Church. Our doors are open, and we warmly welcome you to join our community.