Rev Jim Hockaday Service 1 | Sermons
Apr 15, 2018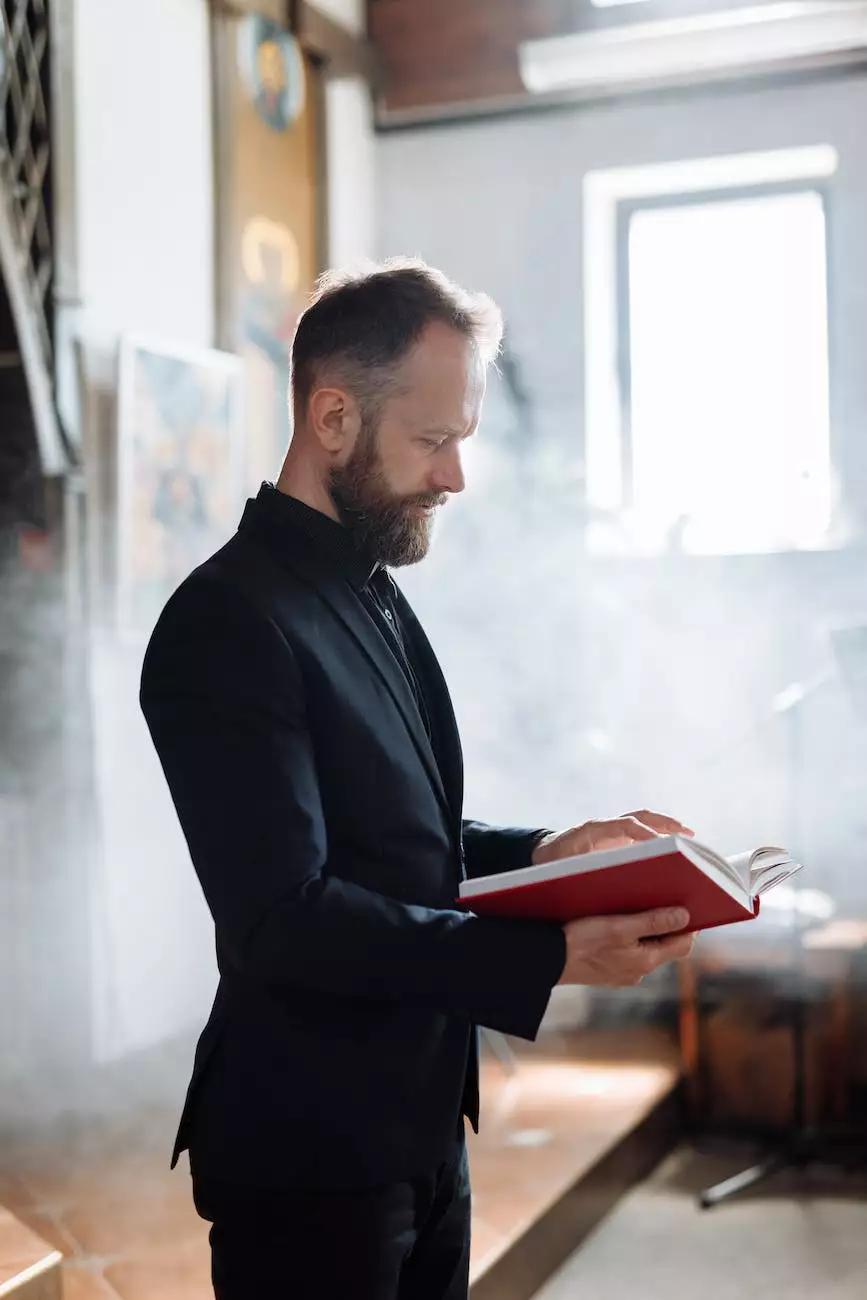 Join Us for an Uplifting Sermon by Rev Jim Hockaday
Are you seeking spiritual growth and guidance? Look no further than Connecticut Korean Presbyterian Church. In this page, we are excited to share with you Rev Jim Hockaday's powerful and thought-provoking sermon from Service 1. With his deep understanding of scripture and his ability to connect with the congregation, Rev Jim Hockaday delivers a sermon that will inspire and strengthen your faith.
Connecticut Korean Presbyterian Church: A Place for Spiritual Nourishment
At Connecticut Korean Presbyterian Church, we believe in creating a welcoming and inclusive environment for individuals and families seeking to deepen their relationship with God. Our dedicated community and passionate clergy, including Rev Jim Hockaday, offer a range of services and programs aimed at nurturing the soul and fostering spiritual growth.
Exploring Rev Jim Hockaday's Sermon
In this compelling sermon, Rev Jim Hockaday delves into the topic of faith and belief, encouraging listeners to embrace their spirituality and seek a closer connection with God. Drawing from scripture and personal experiences, Rev Jim Hockaday offers unique insights into navigating life's challenges and finding purpose. His engaging speaking style and captivating storytelling abilities make this sermon a must-listen for anyone on a spiritual journey.
Strengthen Your Faith with Service 1
Service 1 held at Connecticut Korean Presbyterian Church is a powerful gathering where believers come together to worship and experience a profound connection with God. Rev Jim Hockaday's sermon during this service touches upon important aspects of Christian life, such as love, forgiveness, and the power of prayer.
The Importance of Love and Forgiveness
Rev Jim Hockaday emphasizes the significance of love and forgiveness in our lives. He expands upon how showing love and extending forgiveness can transform relationships and bring us closer to God's grace. By exploring biblical examples and sharing relatable stories, Rev Jim Hockaday provides practical guidance on how to incorporate these values into our daily lives.
The Power of Prayer: Finding Solace and Strength
Prayer is a powerful tool that allows us to communicate with God and seek solace during challenging times. Rev Jim Hockaday discusses the transformative power of prayer and offers insights on developing a more meaningful prayer life. He highlights the effectiveness of prayer in finding strength, comfort, and guidance, encouraging listeners to prioritize this essential aspect of their faith.
Embrace the Message and Take Action
Rev Jim Hockaday's sermon provides not only inspiration but also practical steps to apply the teachings to our own lives. The powerful message delivered during Service 1 can serve as a catalyst for personal growth and encourage positive change within the community. We invite you to actively engage with the sermon, taking the lessons to heart and joining us in making a difference.
Connect with Connecticut Korean Presbyterian Church
At Connecticut Korean Presbyterian Church, we are dedicated to fostering a thriving community centered on faith and beliefs. We invite you to join us for Service 1 featuring Rev Jim Hockaday's impactful sermon. Experience the warmth, support, and spiritual nourishment our church provides. Together, let's embrace the teachings and grow in our faith. Connect with our community today.
Conclusion
Rev Jim Hockaday's sermon during Service 1 at Connecticut Korean Presbyterian Church is a transformative experience for individuals seeking spiritual growth and guidance. Through his powerful delivery, insightful teachings, and relatable storytelling, Rev Jim Hockaday touches hearts and empowers listeners to deepen their faith, prioritize love and forgiveness, and discover the strength of prayer. Join us today at Connecticut Korean Presbyterian Church to embark on a meaningful spiritual journey with Rev Jim Hockaday and our welcoming community.