Welcome to Matt Beemer - Be The Movement | Sermons
Jun 9, 2020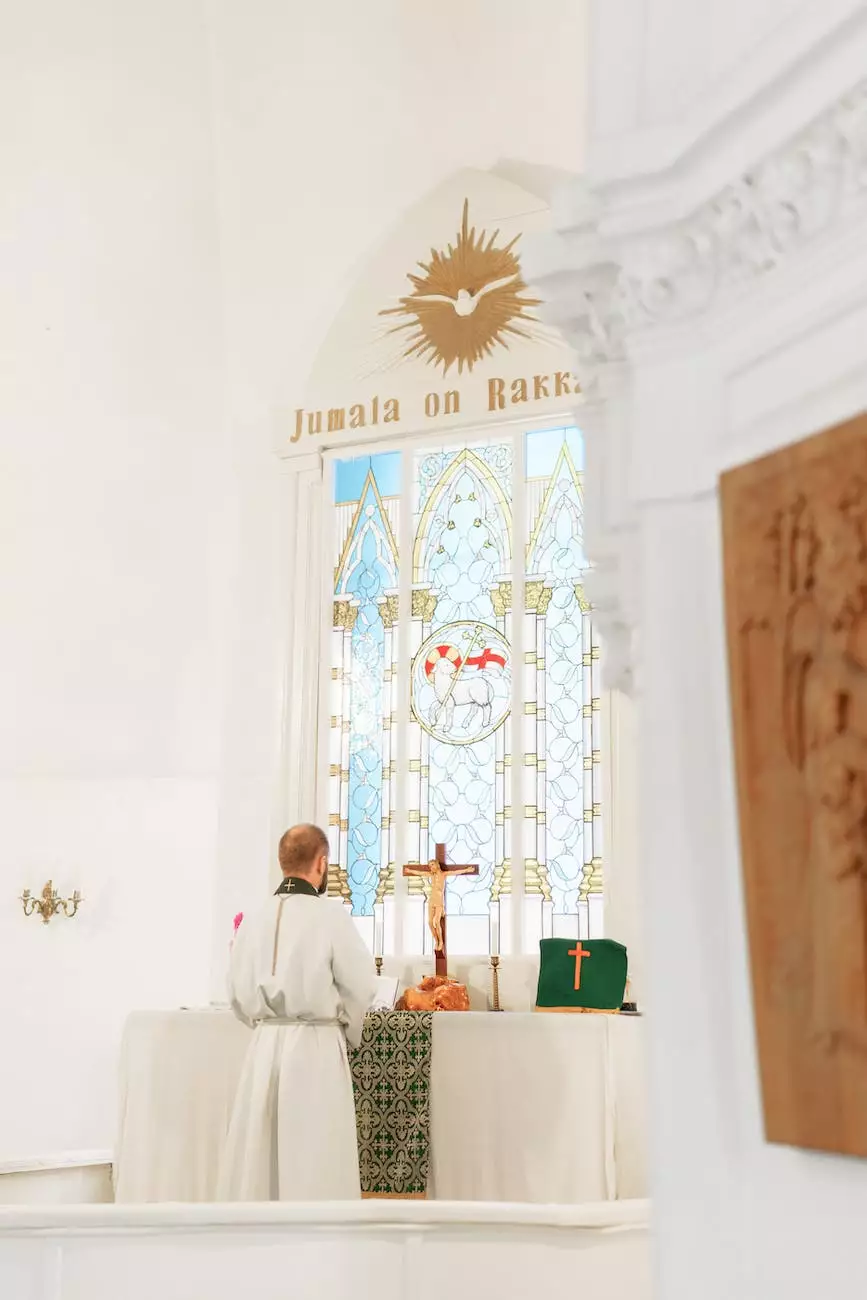 Connecticut Korean Presbyterian Church Sermons - Empowering the Faithful
Discover the transformative power of faith and join Matt Beemer, an esteemed pastor at Connecticut Korean Presbyterian Church, in his inspiring sermon titled "Be The Movement." In this empowering message, Matt Beemer encourages individuals to embrace their faith, ignite positive change, and create a powerful movement in their community. Prepare to be uplifted, inspired, and filled with the divine spirit as you embark on this spiritual journey with us.
A Journey of Faith and Belief
At Connecticut Korean Presbyterian Church, we believe that faith has the power to shape lives, communities, and the world. Matt Beemer - a dedicated pastor and a beacon of hope for many - delivers a compelling sermon that serves as a catalyst for personal and communal transformation.
Unleashing the Power of Faith
In "Be The Movement," Matt Beemer guides listeners towards a deeper understanding of their faith and the limitless potential it holds. Drawing from biblical teachings and personal experiences, he provides insights and practical advice on how to live out one's faith, unleashing its power in daily life.
Embracing Change and Creating Impact
Matt Beemer inspires individuals to break free from complacency and embrace change. He shares stories of ordinary people who, through their unwavering faith, have made extraordinary contributions to their communities. By highlighting these stories, he emphasizes the power of collective action and the ripple effect it can have on society.
Find Inspiration and Guidance
As you navigate the complexities of life, "Be The Movement" offers guidance and encouragement. Matt Beemer's sermon is filled with wisdom, compassion, and a genuine desire to cultivate a strong and connected community of believers.
Living a Purpose-Driven Life
Matt Beemer explores the concept of living a purpose-driven life, aligning one's actions with their faith and values. Through thought-provoking anecdotes and practical advice, he helps individuals find their unique purpose and empowers them to pursue it diligently.
Overcoming Challenges with Faith
Life brings its fair share of challenges, but with faith as the guiding light, Matt Beemer emphasizes the strength and perseverance we can find within ourselves. He encourages listeners to draw upon their faith during difficult times, highlighting its ability to provide comfort, resilience, and hope.
Connecticut Korean Presbyterian Church - A Home for the Faithful
Located in [Insert Location], Connecticut Korean Presbyterian Church is a warm and welcoming community that embraces diversity and fosters spiritual growth. Our sermons, led by esteemed pastors like Matt Beemer, provide a space for reflection, connection, and personal transformation.
A Multicultural Community
Connecticut Korean Presbyterian Church serves as a melting pot for people from different cultures and backgrounds, united by their shared faith. We celebrate diversity and believe that it enriches our spiritual journey, allowing us to learn from one another and deepen our understanding of God's love.
Engaging Worship Services
Join us for engaging worship services that combine tradition and innovation, creating a vibrant spiritual experience. Matt Beemer's sermon, "Be The Movement," is just one example of the thought-provoking messages you can expect to hear at Connecticut Korean Presbyterian Church.
Community Outreach and Social Impact
Connecticut Korean Presbyterian Church actively engages with the local community, seeking to make a positive difference. Through outreach programs, volunteer initiatives, and collaborative efforts, we strive to address societal challenges and promote social justice.
Inspired by "Be The Movement"
Get ready to be inspired and take action. "Be The Movement" will ignite a fire within you, motivating you to make a difference in your community and the world at large.
Join Us for a Life-Changing Experience
We invite you to join us at Connecticut Korean Presbyterian Church to experience the power of "Be The Movement" firsthand. Allow Matt Beemer's transformative sermon to guide you as you embark on a journey of faith, personal growth, and impactful change.
Embrace the Movement Today
Don't miss out on this opportunity to be part of something greater than yourself. Embrace the movement and unlock the full potential of your faith at Connecticut Korean Presbyterian Church.
Written by [Your Name] - SEO Copywriter