Simeon's Song and Anna's Praise – A Tribute to Grandparents
Apr 7, 2022
Resources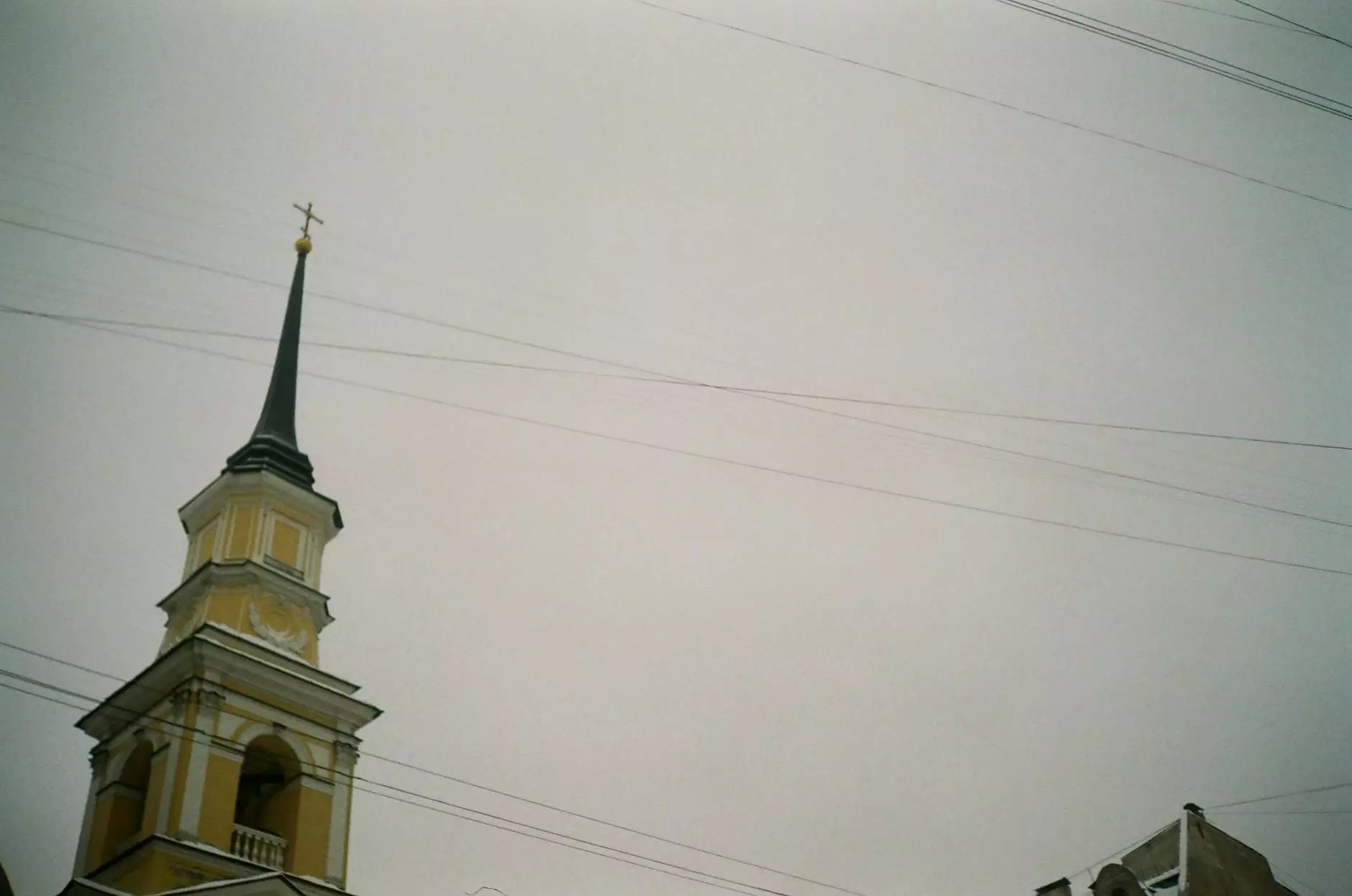 Introduction
Welcome to the Connecticut Korean Presbyterian Church, where we hold dear the values of faith, community, and love. In this special tribute, we honor the significant role of grandparents in our lives by exploring the profound story of Simeon's Song and Anna's Praise. Prepare to be moved by their unwavering devotion, wisdom, and unwavering faith.
The Significance of Grandparents
Grandparents are the precious link between past and present, connecting generations with their rich stories, experiences, and heartfelt guidance. At Connecticut Korean Presbyterian Church, we recognize the immense impact they have on the lives of their grandchildren and the community as a whole.
Rediscovering Simeon's Song
Simeon, a devout and righteous man, was promised by the Holy Spirit that he would not see death before laying eyes upon the Messiah. In the temple, he took the infant Jesus in his arms and praised God, uttering the profound words that have echoed through time. This momentous event symbolizes the hope and fulfillment present in the arrival of Christ. Our senior members, like Simeon, continue to inspire us with their unyielding faith and devotion to God's promises.
Anna's Praise and Reverence
Anna, a prophetess, recognized the significance of the Messiah's birth and shared her revelation with all who were waiting for the redemption of Jerusalem. Her worship and joyful praise resonated throughout the temple as a testament to the transformative power of God. Our grandparents, like Anna, exemplify a deep-rooted spirituality and inspire us to live our lives in alignment with God's will.
Celebrating Grandparents at Connecticut Korean Presbyterian Church
As a close-knit faith community, we understand the importance of honoring and cherishing our elders. We hold annual events and gatherings where we pay tribute to our beloved grandparents, expressing our gratitude for their love, sacrifice, and unwavering support.
A Source of Wisdom and Guidance
Our cherished grandparents, with their vast life experiences, offer invaluable wisdom and guidance to younger generations. Their stories of trials and triumphs serve as a source of inspiration, teaching us important lessons about faith, resilience, and compassion.
An Anchor in Faith
Grandparents play a significant role in nurturing the spiritual lives of their grandchildren. Through their steadfast belief in God and their commitment to prayer, they pass on the gift of faith to the next generation, creating a lasting spiritual legacy within our community.
Join Us in Celebration
At Connecticut Korean Presbyterian Church, we invite you to join us in celebrating the cherished elders in our community. Through various activities, services, and initiatives, we foster an environment where their wisdom, love, and guidance are treasured.
Annual Grandparents' Day
Each year, we organize a special Grandparents' Day event, dedicated to honoring and recognizing the influential presence of our beloved grandparents. It is a time of joyous celebrations, performances, and heartfelt expressions of gratitude.
Supportive Community Programs
Our church offers a range of community programs that provide resources and support to grandparents and their families. From educational workshops to social gatherings, we aim to foster strong intergenerational bonds and promote holistic well-being.
Conclusion
Connecticut Korean Presbyterian Church proudly embraces the profound impact of grandparents in our lives, paying tribute to their love, wisdom, and guidance. Through the inspiring stories of Simeon's Song and Anna's Praise, we are reminded of the enduring connection between generations and the transformative power of faith. Join us as we continue to honor and celebrate the cherished grandparents who hold a special place in our hearts and community.