The African American Read-In
Jul 17, 2018
Events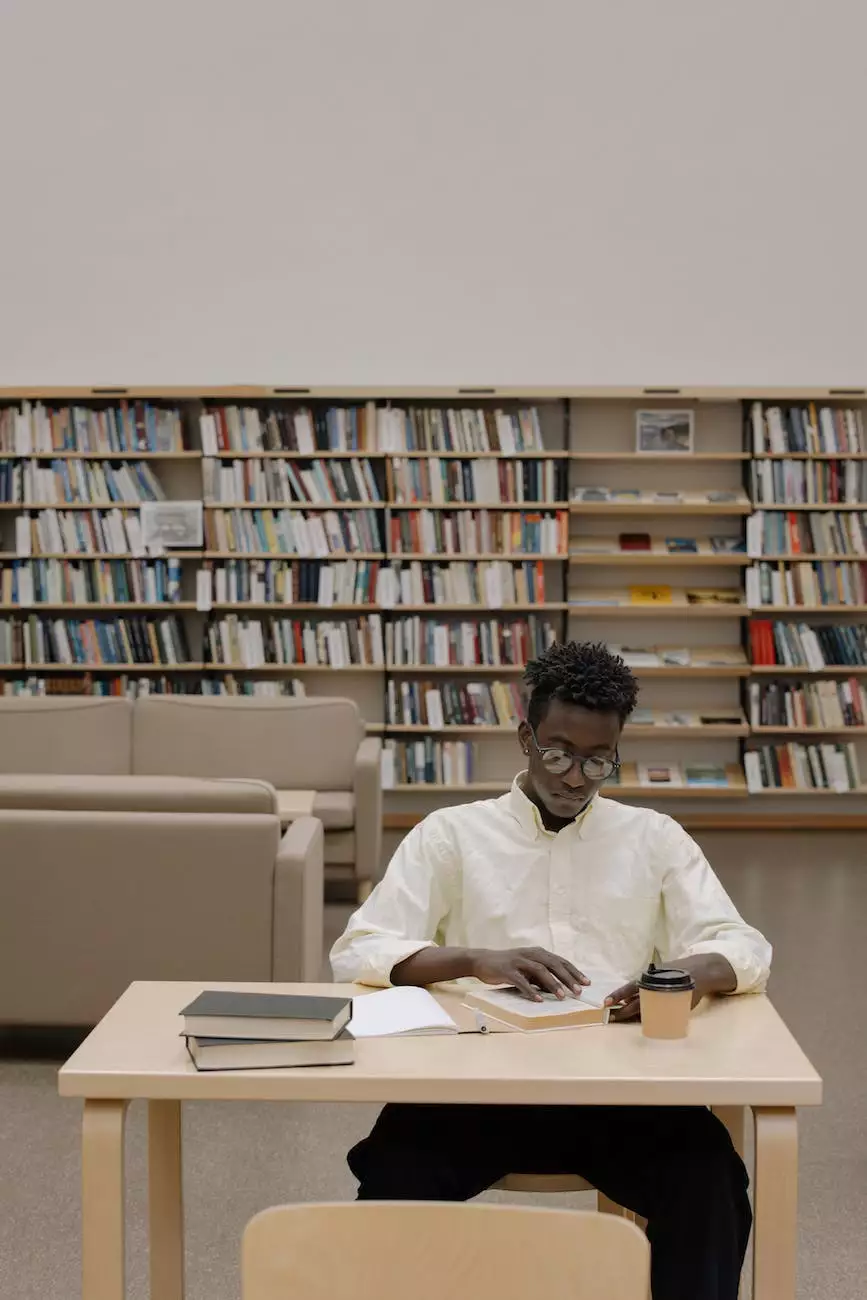 Celebrating African American Literature and Diversity
Welcome to the African American Read-In, hosted by the Connecticut Korean Presbyterian Church. As a community dedicated to embracing various cultures and fostering inclusivity, we are proud to organize this event to celebrate African American literature and promote diversity in our community.
Through the African American Read-In, our aim is to create a platform where voices of African American authors can be heard, stories can be shared, and meaningful discussions can take place. We believe in the power of literature as a tool for education, empathy, and connection.
Exploring Powerful Stories
The African American Read-In provides a unique opportunity to delve into the rich tapestry of African American literature. We curate a diverse selection of books, ranging from classics to contemporary works, to showcase the depth and beauty of African American storytelling.
Join us as we explore empowering narratives, thought-provoking themes, and significant historical perspectives. Discover stories that shed light on the African American experience, tackling issues such as racial identity, social justice, family dynamics, and personal growth.
Acknowledging Influential Authors
At the African American Read-In, we recognize and celebrate the immense contributions of African American authors to the literary world. From trailblazers like Langston Hughes, Maya Angelou, and Toni Morrison, to contemporary voices such as Ta-Nehisi Coates and Jacqueline Woodson, African American authors have shaped the literary landscape in profound ways.
Through panel discussions and author presentations, we honor the achievements of these remarkable writers. Our goal is to highlight their work, engage in meaningful dialogues, and inspire aspiring authors and readers alike.
Fostering Meaningful Discussions
One of the key aspects of the African American Read-In is the opportunity it provides for engaging conversations and thoughtful exchanges. We believe in creating a safe space for open dialogue and exploration of various perspectives.
During the event, we organize book club discussions, moderated panels, and interactive workshops that encourage participants to share their insights, ask questions, and challenge existing narratives. Our aim is to foster a sense of community, understanding, and empathy through these interactive sessions.
Join the African American Read-In
We invite you to join us in celebrating African American literature, embracing diversity, and engaging in meaningful dialogues at the African American Read-In. Whether you are an avid reader, aspiring writer, or simply interested in expanding your knowledge and understanding, this event offers a valuable platform for exploration and connection.
Stay tuned for updates on the upcoming African American Read-In event and mark your calendar. Together, we can create a more inclusive society by celebrating the power of literature and embracing the richness of diverse voices.
Connecticut Korean Presbyterian Church
The Connecticut Korean Presbyterian Church is a vibrant and engaged community dedicated to promoting faith, belonging, and unity. As a pillar of our local community, we actively strive to foster inclusivity, respect, and understanding among diverse cultures and backgrounds.
Community and Society - Faith and Beliefs
Connecticut Korean Presbyterian Church, under the umbrella of Community and Society - Faith and Beliefs, consistently organizes events and initiatives to bring people together, learn from one another, and celebrate the beauty of our differences. The African American Read-In is one such event that contributes to the community's cultural fabric and engages individuals of all ages and backgrounds.