St. Joseph's Day: Jesus' Earthly Father
Jun 28, 2022
Events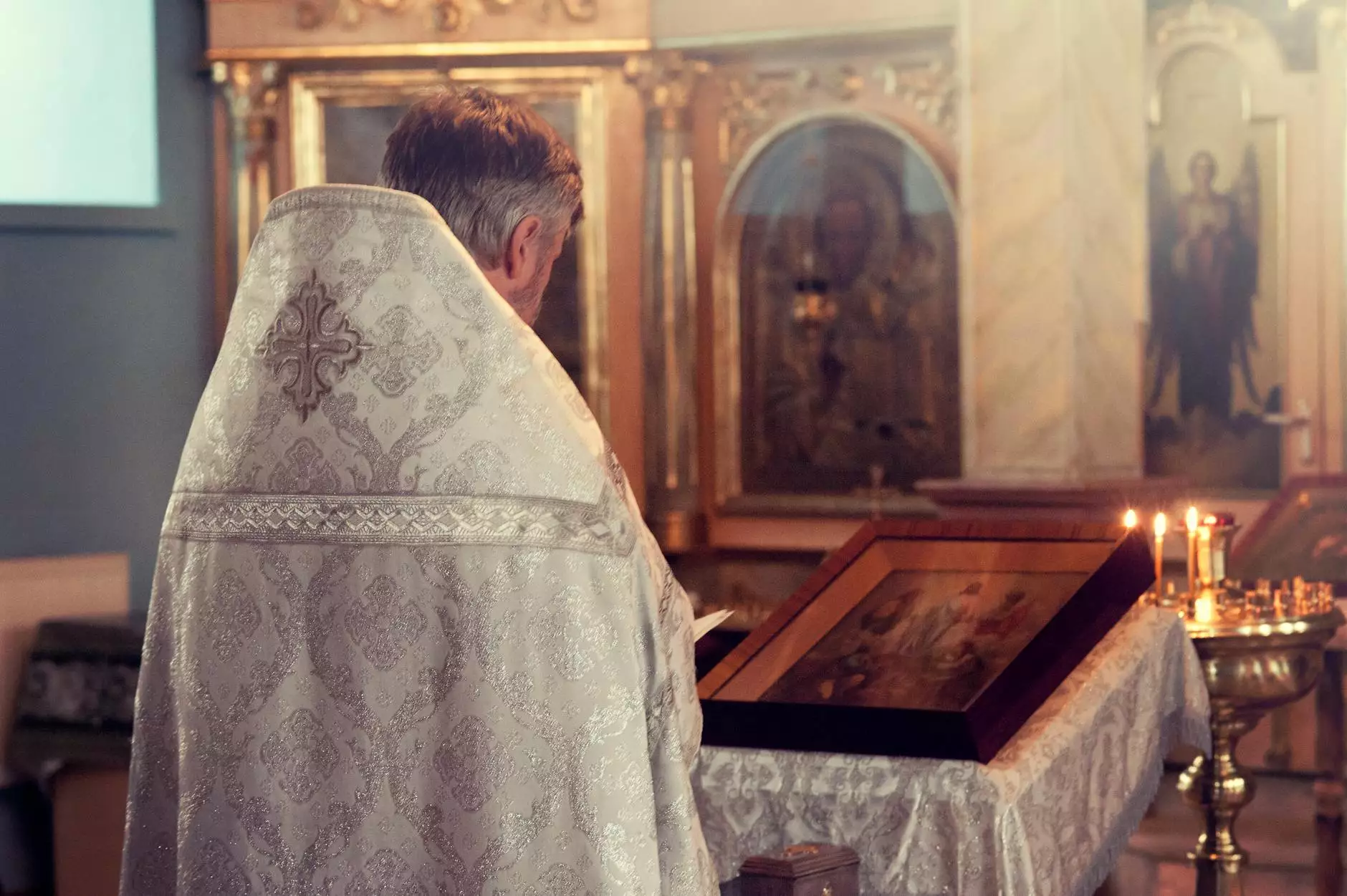 Welcome to the Connecticut Korean Presbyterian Church, a vibrant community dedicated to celebrating and fostering faith and beliefs. Join us as we come together to commemorate St. Joseph's Day, an occasion that holds great significance in the life of Jesus and showcases the importance of familial and spiritual connections.
The Significance of St. Joseph's Day
St. Joseph's Day, observed annually on March 19th, recognizes the life and contributions of Joseph, the earthly father of Jesus Christ. Joseph played a pivotal role in Jesus' upbringing and served as a role model for fatherhood, faith, and integrity. This day allows us to honor his unique role in the Christian faith and reflect on the importance of family, guidance, and devotion.
Celebrating St. Joseph's Day
At Connecticut Korean Presbyterian Church, we commemorate this special day with a range of activities and events that bring our community together and foster a deeper understanding of St. Joseph's significance. Join us for a day filled with prayer, reflection, and celebration.
1. Mass and Liturgical Services
Our St. Joseph's Day celebrations commence with a special Mass dedicated to St. Joseph. Through hymns, prayers, and scripture readings, we honor Joseph's steadfast faith and his role in nurturing and guiding Jesus. The liturgical services provide an opportunity for the congregation to come together in worship and deepen our connection to God and community.
2. Feast and Social Gathering
Following the Mass, we gather to partake in a joyous feast, symbolizing the importance of communion and togetherness. The feast includes delicious traditional Korean dishes prepared with love by our community members. Amidst the shared meal, we engage in conversations, celebrate our faith, and renew our bonds of friendship and fellowship.
3. Educational Workshops and Discussions
As part of our commitment to fostering spiritual growth and knowledge, Connecticut Korean Presbyterian Church offers educational workshops and discussions centered around the life and teachings of St. Joseph. These sessions provide an opportunity to delve deeper into Joseph's characteristics and explore his unwavering commitment to God's plan.
Importance of Faith and Beliefs in Our Community
Connecticut Korean Presbyterian Church is deeply rooted in our faith and beliefs. We emphasize the importance of spiritual connections and the role they play in shaping our lives and interactions within the community. As an inclusive and welcoming congregation, we cherish the diversity of our members and value the shared journey towards spiritual enlightenment.
Join Us for St. Joseph's Day Celebration
Whether you have been a long-standing member of our church or are new to our community, we invite you to join us in commemorating St. Joseph's Day. Experience the warmth and love that emanates from our vibrant congregation as we come together to celebrate the life and legacy of Jesus' earthly father.
For more information about our upcoming St. Joseph's Day celebration or to explore the various programs and events at Connecticut Korean Presbyterian Church, please visit our calendar or contact our church office.