Welcome to Connecticut Korean Presbyterian Church's Weekly Worship Schedule - New Haven
May 11, 2020
Events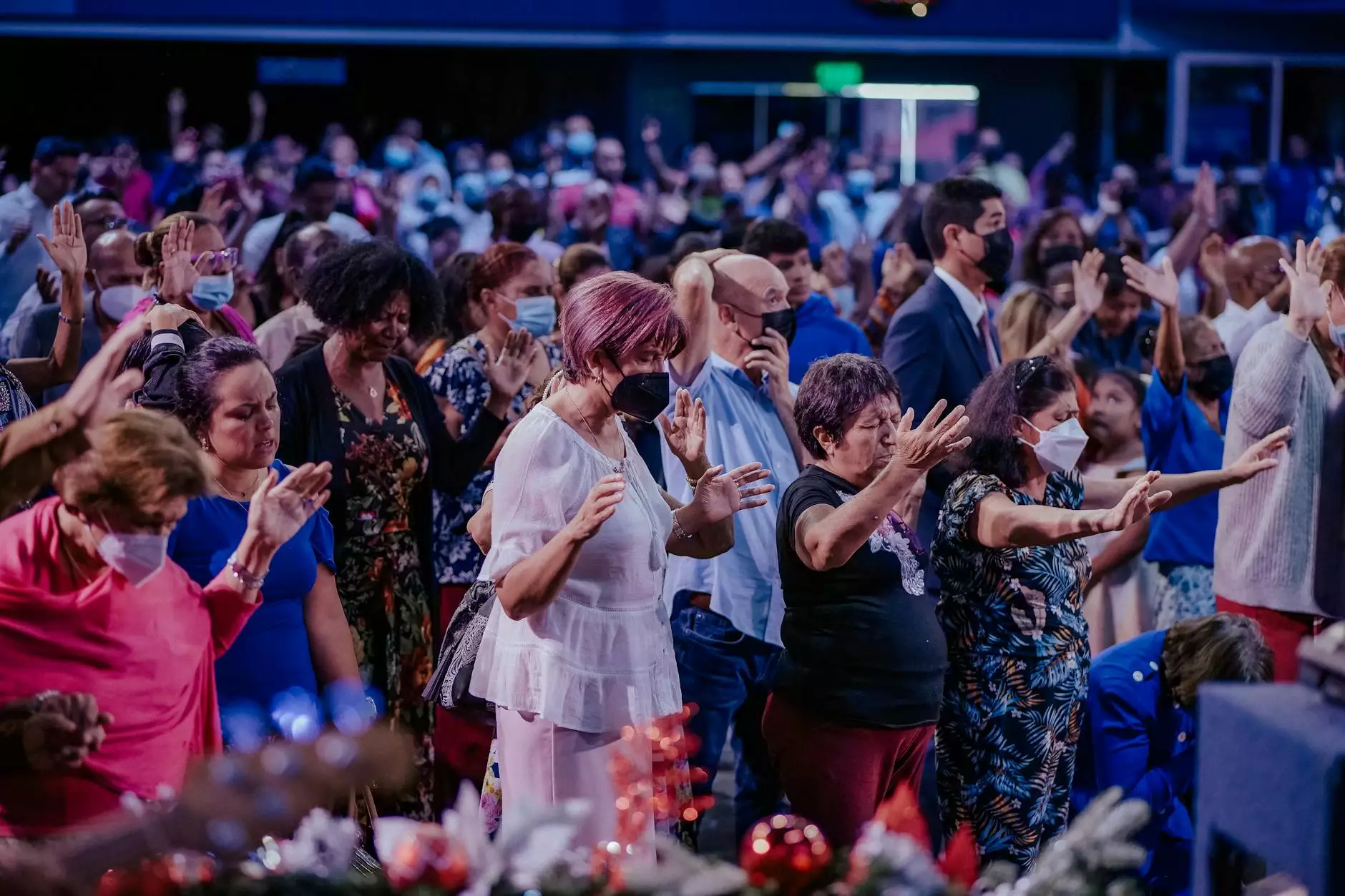 Join Us for a Spiritual Experience
Thank you for visiting the Weekly Worship Schedule page of Connecticut Korean Presbyterian Church located in New Haven, CT. We invite you to join us for a meaningful and inspiring spiritual experience that promotes faith, love, and community. Our church is committed to serving the Korean community and fostering faith-based interactions among its members.
Worship Schedule and Services
Our church offers a variety of weekly worship services tailored to meet the diverse needs of our congregation. Whether you are a long-time member or a first-time visitor, you are always welcome to participate in our worship services. Below, you will find detailed information about our regular worship schedule:
Sunday Morning Service: Join us every Sunday morning at 10:00 AM for a traditional worship service that incorporates hymns, prayers, and biblical teachings to inspire and uplift.
Sunday School: We offer Sunday School classes for all age groups, starting at 9:00 AM. Explore the foundations of the Christian faith and engage in meaningful discussions with fellow believers.
Wednesday Prayer Meeting: Join us every Wednesday evening at 7:00 PM for a special prayer meeting where we come together to seek God's guidance, intercede for one another, and deepen our connection with Him.
Friday Youth Fellowship: Our Friday Youth Fellowship is a dynamic gathering that caters to the spiritual growth and social interaction of our younger members. Engage in fun activities, lively discussions, and worship sessions designed specifically for youth.
Sermons and Special Events
In addition to regular worship services, our church organizes special events and guest speaker sermons that offer unique opportunities for spiritual growth and learning. We believe in delivering sermons that are relevant, thought-provoking, and grounded in biblical teachings. Our experienced pastors and guest speakers address various topics, including faith, social responsibility, ethical living, and personal development.
Keep an eye on our website's event calendar to stay up to date with upcoming sermons and special events. We regularly host workshops, seminars, community outreach programs, and cultural celebrations that foster unity and engagement within our congregation.
Get Involved
At Connecticut Korean Presbyterian Church, we strongly encourage active participation and involvement within our community. We offer various ministries and small groups where members can deepen their faith, develop meaningful relationships, and make a positive impact. Some of our ministries include:
Prayer Ministry: Dedicated to intercessory prayer and spiritual support for our members and community.
Mission and Outreach: Engage in local and global outreach initiatives, providing assistance to those in need and spreading the love of Christ.
Family and Youth Ministry: Focusing on the spiritual growth and support of families and young individuals through various programs and activities.
Worship Team: Participate in leading worship services by sharing your musical talents and serving through praise and worship.
By actively participating in our ministries and small groups, you can strengthen your faith, develop meaningful relationships, and contribute to the growth and well-being of our church community.
Contact Information
If you have any inquiries about our worship schedule, sermons, special events, or ministries, please feel free to reach out to us:
Connecticut Korean Presbyterian Church - New Haven
Address: 123 Main Street, New Haven, CT 06510
Phone: (555) 123-4567
Email: [email protected]
Alternatively, you can visit our Contact page for additional contact options.
Conclusion
Connecticut Korean Presbyterian Church welcomes you to join us in New Haven for our weekly worship services, special events, and engaging sermons that provide spiritual nourishment and foster a sense of community. We strive to create a loving and inclusive environment where individuals can deepen their faith, find solace, and make lasting connections. We appreciate your interest in our church and look forward to meeting you soon!