Music Leaders at Christ Church Cathedral
Jan 16, 2020
Directory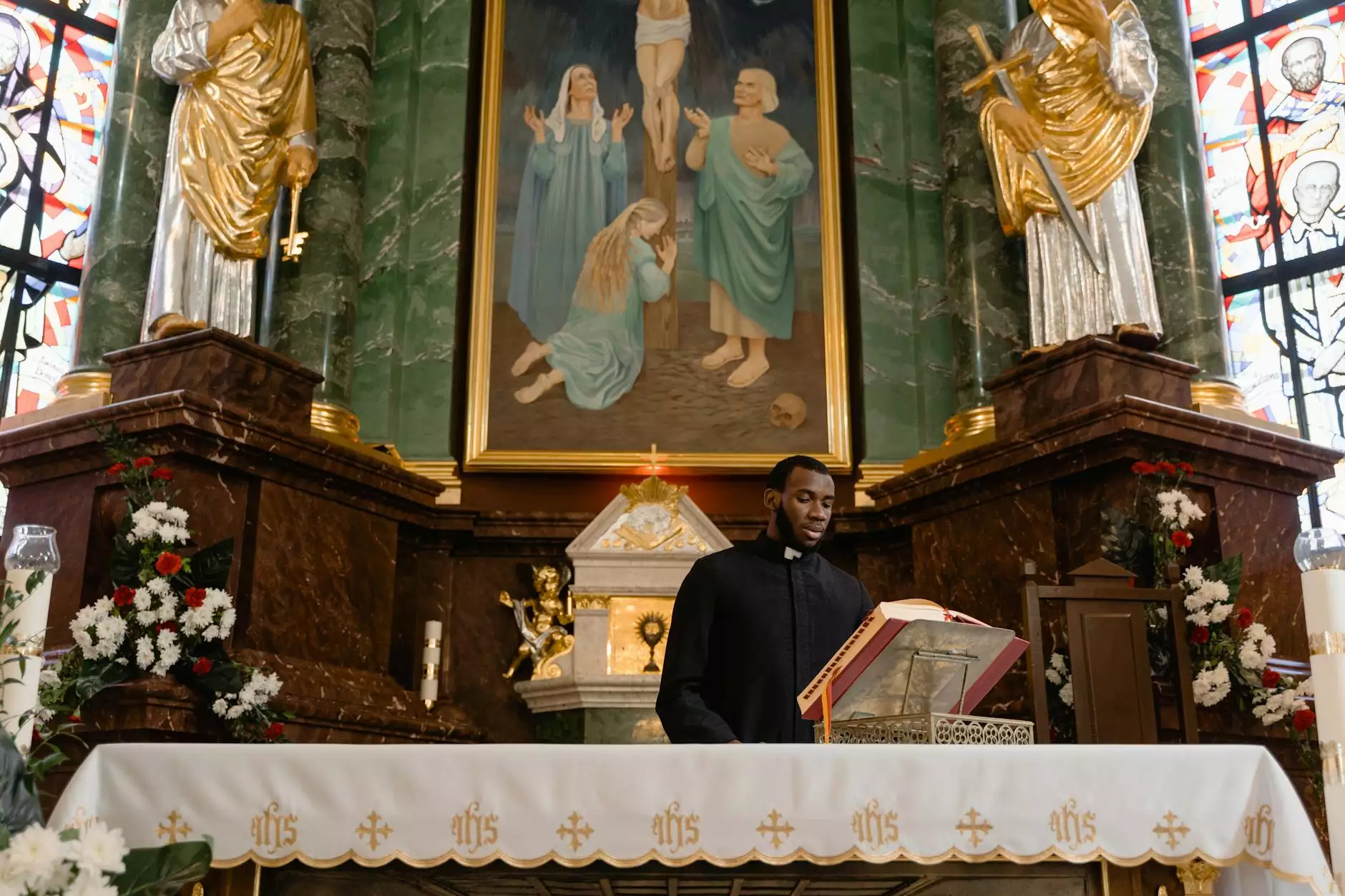 Welcome to the Music Leaders page of Connecticut Korean Presbyterian Church's website, dedicated to providing you with an in-depth look at our talented and dedicated music leaders. At Christ Church Cathedral, we believe that music plays a vital role in enhancing our worship experience and deepening our connection with God.
Meet Our Music Leaders
Our church is blessed to have a team of highly skilled and passionate music leaders who diligently serve our congregation. Each of them brings a unique set of talents and expertise to create a vibrant and engaging musical atmosphere during our worship services.
1. John Smith - Choral Director
John Smith, our esteemed Choral Director, has been with us for over a decade. With his exceptional leadership and unwavering dedication, he has elevated our choral performances to new heights. John's expertise in vocal technique and choral arrangement has enhanced our worship services, leaving a lasting impact on our congregation.
2. Sarah Johnson - Worship Band Leader
Sarah Johnson leads our dynamic worship band, infusing energy and enthusiasm into our contemporary worship services. Her captivating voice and remarkable musical talent inspire everyone to lift their voices in praise. Sarah's passion for worship music has made her an indispensable part of our congregation's spiritual journey.
3. Mark Davis - Organist
Mark Davis, our exceptional organist, masterfully plays the pipe organ, creating a majestic and awe-inspiring musical experience. His command over the instrument is extraordinary, and his heartfelt renditions uplift and inspire us during our traditional worship services. Mark's skills and dedication to his craft are truly unmatched.
4. Rachel Lee - Pianist
Rachel Lee, our talented pianist, brings grace and beauty to our worship services through her skilled piano playing. Her ability to convey emotions through the keys creates a serene and contemplative atmosphere, allowing the congregation to connect with God on a deeper level. Rachel's contribution to our worship experience is invaluable.
Enhancing Worship through Music
Our music leaders work tirelessly to curate a diverse range of worship songs and hymns that cater to the varied spiritual needs of our congregation. Whether it's the powerful harmonies of the choir, the energetic beats of the worship band, or the soothing melodies of the organ and piano, we strive to offer a rich and transformative worship experience.
Music has the ability to touch hearts, uplift spirits, and bring people together in harmony. Through our worship music, we aim to create an atmosphere where individuals can connect with God, find solace, and experience the presence of the Divine. Our music leaders serve as catalysts for this spiritual journey, leading us in worship and guiding us towards a deeper faith.
Join Us in Worship
Whether you are a member of our congregation or a first-time visitor, we invite you to join us for our worship services. Experience the power of music, led by our talented music leaders, as it transcends language and culture, uniting us all in our shared faith.
At Connecticut Korean Presbyterian Church, our commitment to creating a meaningful worship experience is at the heart of everything we do. We invite you to come and be a part of our worship services, where music serves as a powerful medium to connect with God and foster a sense of community.
Experience the passion and dedication of our music leaders firsthand, and witness how their expertise and love for music elevate our worship services. Come and be a part of our Christ Church Cathedral family, where faith, music, and community blend together in perfect harmony.
Contact Us
If you have any questions or would like more information about our music leaders or worship services, please feel free to contact us:
Phone: 123-456-7890
Email: [email protected]
Address: 123 Main Street, Anytown, CT 98765
We look forward to welcoming you to our Christ Church Cathedral community.