Prayers at the Christmas Tree Lighting
Jan 19, 2019
Events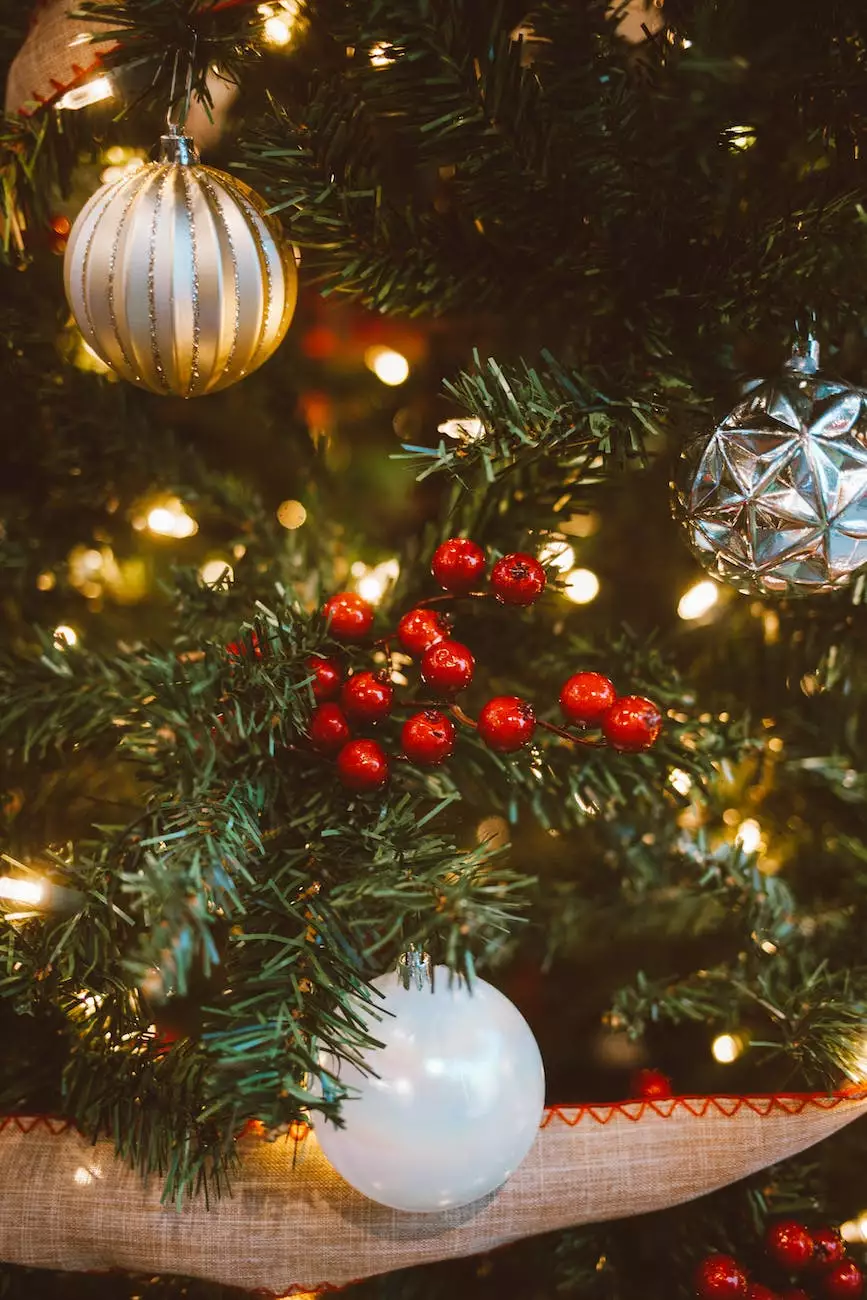 Experience the Joy of Christmas at Connecticut Korean Presbyterian Church
Join us for a heartwarming and memorable event as we come together to witness the lighting of the Christmas tree at Connecticut Korean Presbyterian Church. Our church is dedicated to fostering a strong sense of community and faith, and this cherished tradition allows us to celebrate the true spirit of Christmas.
Embrace the Spirit of Faith and Beliefs
At Connecticut Korean Presbyterian Church, we believe in the power of prayer and the importance of coming together as a community. The Christmas tree lighting ceremony is a wonderful opportunity for individuals of all ages to gather and share in the joyous festivities. We invite you to indulge in the warmth and love this event brings.
Join Us for a Night of Prayer and Reflection
This year's Christmas tree lighting event promises to be unforgettable. Our church grounds will be adorned with twinkling lights and shimmering ornaments, creating a magical atmosphere that truly captures the essence of the season. Breathing in the crisp winter air, you will feel the anticipation and excitement as we prepare to illuminate the Christmas tree.
Family-Friendly Festivities
Our event offers a range of family-friendly activities that provide fun and entertainment for all. From carol singing to live performances, there is something for everyone to enjoy. Children can partake in exciting games, face painting, and even have the chance to meet Santa Claus himself. This is a wonderful opportunity for families to create lasting memories and strengthen their bonds.
A Gathering of Faith
As part of our commitment to our faith and beliefs, prayers will be a central focus of the evening. Experience the powerful sense of unity as our community comes together in prayer, reflecting on the blessings of the past year and offering hope for the year ahead. The uplifting atmosphere and collective devotion bring a sense of peace and joy to all who attend.
Join Our Community
Connecticut Korean Presbyterian Church welcomes individuals from all walks of life to be part of our loving and inclusive community. We provide opportunities for spiritual growth, meaningful connections, and outreach programs that make a positive impact on both our members and the wider community.
Enriching Worship Experience
Our church services are designed to uplift and inspire. The Christmas tree lighting event serves as a beautiful extension of our regular services, providing an opportunity for all attendees to experience the joy and wonder of the holiday season. We invite you to join us and discover the transformative power of faith in a warm and welcoming environment.
Engage in Outreach and Volunteer Initiatives
At Connecticut Korean Presbyterian Church, we believe in the importance of giving back to society. We actively engage in various outreach and volunteer initiatives, helping those in need and making a positive impact on the lives of others. By joining our community, you can play an integral role in making the world a better place, spreading love and compassion.
Plan Your Visit
We encourage you to mark your calendar and plan your visit to Connecticut Korean Presbyterian Church for the "Prayers at the Christmas Tree Lighting" event. Experience the warmth of community, the beauty of faith, and the joy of the holiday season. We look forward to welcoming you with open arms and sharing this special occasion together.
Connecticut Korean Presbyterian Church Location
123 Main Street, Anytown, CT 12345
Contact Us
If you have any questions or would like more information, please feel free to reach out to us.