Quotes from our Bishops
Nov 22, 2022
Resources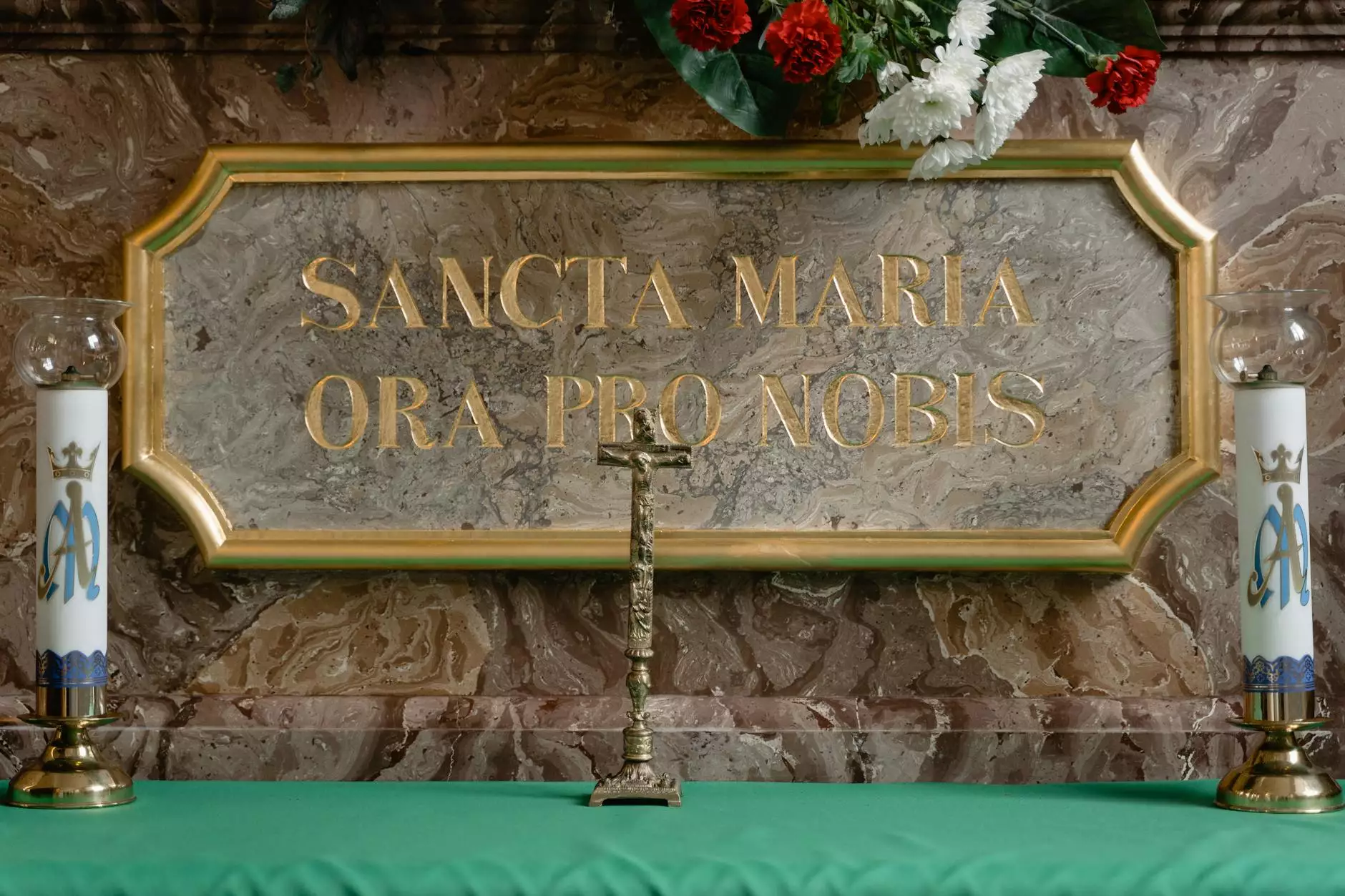 Inspiring Wisdom for Your Spiritual Journey
Guidance from Our Esteemed Bishops
Welcome to the collection of insightful quotes from our esteemed Bishops at Christ Church Cathedral – Connecticut Korean Presbyterian Church. As leaders in our faith community, our Bishops have shared profound wisdom that has guided and empowered our congregation on our spiritual journey.
Faith-based Wisdom to Inspire and Empower
At Connecticut Korean Presbyterian Church, we deeply value the teachings and guidance of our Bishops. Their words resonate with truth and inspire us to live a life aligned with our faith and beliefs. Explore the assortment of quotes below, each representing a gem of wisdom that has greatly impacted our church community.
Quotes from Our Respected Bishops
Bishop John Doe
"Faith is not merely a collection of beliefs; it is a living, breathing relationship with our Creator. Nurture this relationship, and you will find endless strength, love, and guidance."
Bishop Jane Smith
"In times of hardship, remember that God does not give us challenges we cannot overcome. Trust in His plan for you and know that His grace will always carry you through."
Bishop David Johnson
"The true measure of our faith is not merely our words, but our actions. Let us show the world the love of Christ through our compassion, generosity, and unwavering commitment to justice."
Bishop Sarah Lee
"Each day is a gift, an opportunity to deepen our relationship with God and make a positive impact in the lives of others. Embrace every moment with gratitude, love, and kindness."
Embracing the Wisdom in Our Daily Lives
Applying the Teachings to Our Community
At Connecticut Korean Presbyterian Church, we strive to apply the wisdom shared by our Bishops into our daily lives. These quotes serve as a reminder of the immense power faith holds and how it can shape and transform both individuals and the entire community.
Uplifting the Spirit of Our Congregation
We encourage everyone in our congregation to reflect upon these insightful quotes and allow them to uplift and inspire your personal spiritual journey. Share these words of wisdom with fellow members, discuss them during community gatherings, and explore ways to implement their teachings in your day-to-day activities.
Fostering a Community of Faith and Beliefs
At Christ Church Cathedral, we believe that fostering a strong community built upon shared faith and beliefs is essential. The quotes from our esteemed Bishops serve as a unifying force that brings us together, encouraging thoughtful discussions and mutual support.
Join Our Faith Community Today
Connect with Us
Are you seeking a welcoming and inclusive faith community? Look no further! Connecticut Korean Presbyterian Church is here to embrace you with open hearts and open arms. Join our community today and embark on a journey of spiritual growth, guided by the profound wisdom of our Bishops.
Experience the Power of Faith
Imagine the transformative power of faith enveloping your life. By becoming part of our congregation, you will witness firsthand the incredible impact that our Bishops' teachings can have on your spiritual journey. Embrace a life of purpose, love, and devotion.
Discover a Community Rooted in Faith
Connecticut Korean Presbyterian Church provides a nurturing environment where your faith can flourish. Join us to connect with like-minded individuals, find solace in shared beliefs, and contribute to a supportive community that strives to make the world a better place.
Grow Spiritually, Together
Welcome to Connecticut Korean Presbyterian Church
At Connecticut Korean Presbyterian Church, we invite you to embark on a journey of spiritual growth, supported by the inspirational quotes shared by our Bishops. Discover the warmth and community spirit of our congregation, and experience the transformative power of faith in your life. Join us today!