Welcome to the Sixth Grade Literature Page
Dec 12, 2018
Resources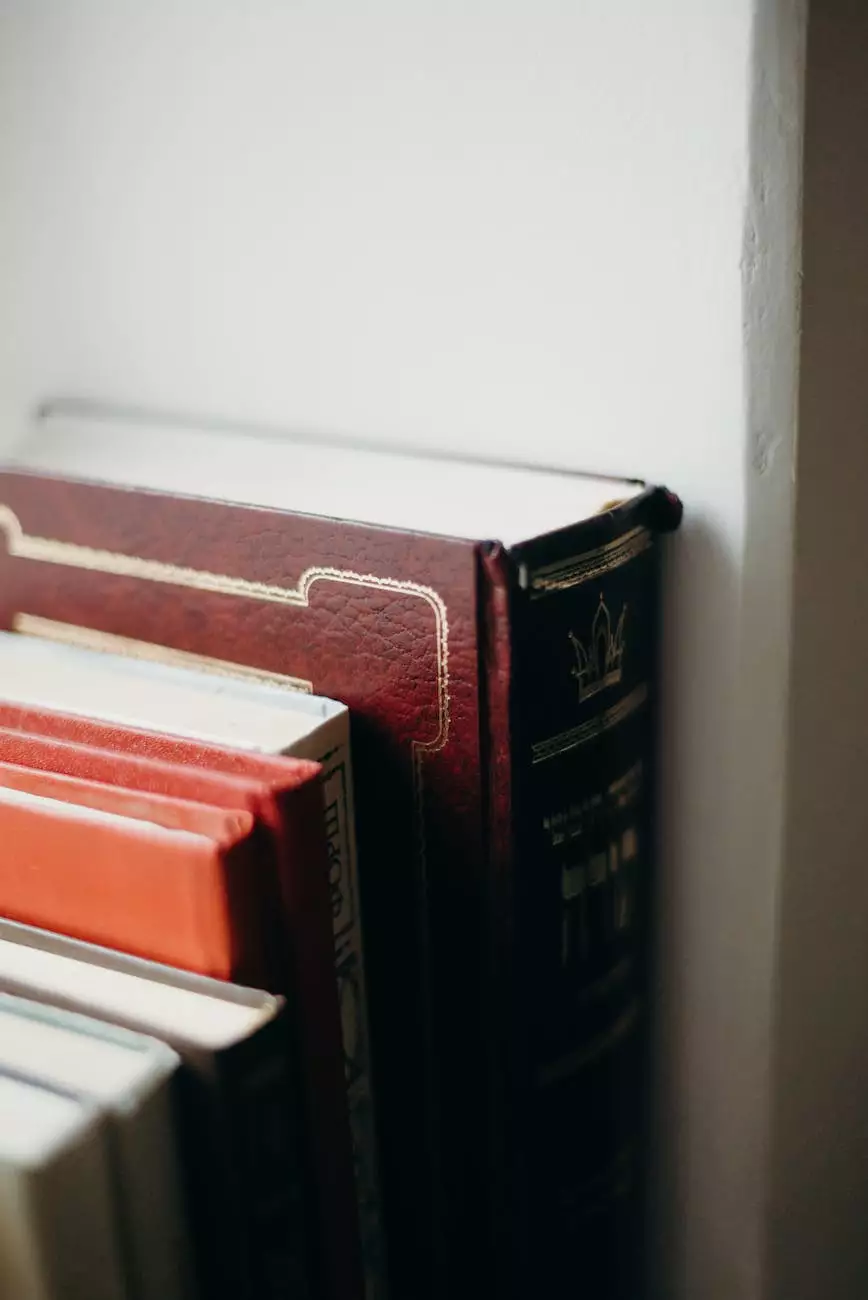 Overview
At Connecticut Korean Presbyterian Church, we are dedicated to providing a comprehensive sixth grade literature program that not only nurtures a love for reading but also cultivates essential language skills amongst our young learners. Through carefully curated books and engaging educational resources, we aim to create a vibrant literary environment that encourages exploration and fosters personal growth.
About the Curriculum
Our sixth grade literature curriculum is designed to empower students to develop critical thinking, expand their vocabulary, and enhance their writing abilities. Through a diverse selection of books, we expose students to various literary genres while promoting cultural awareness, empathy, and a deeper understanding of the world around them.
Engaging Books
Our collection of sixth grade literature encompasses a range of captivating titles carefully chosen to cater to the interests and learning needs of our students. From timeless classics to contemporary masterpieces, we ensure that our students have access to a diverse reading experience that keeps them engaged and inspired.
Exploring Different Genres
Throughout the academic year, our sixth-grade students will have the opportunity to explore a variety of literary genres. From fantasy and science fiction to historical fiction and mystery, each genre offers a unique perspective and introduces students to different writing styles. By immersing themselves in diverse genres, students cultivate a well-rounded appreciation for literature.
Building Language Skills
Our literature program goes beyond reading and comprehension; it also focuses on developing strong language skills. Through engaging discussions, vocabulary-building exercises, and creative writing assignments, students sharpen their ability to articulate their thoughts effectively, expanding their vocabulary and refining their writing prowess.
Fostering a Love for Reading
At Connecticut Korean Presbyterian Church, we believe that a love for reading is a lifelong gift. Our sixth grade literature curriculum aims to instill this love by encouraging students to explore books that captivate their imaginations, evoke emotions, and broaden their horizons. We foster an environment where reading becomes a joyful and enriching experience.
Supporting Resources
To complement our literature curriculum, we provide students with a range of supporting resources. Our well-equipped library offers an extensive collection of books, ensuring that students always have access to a wide range of reading materials. Additionally, our dedicated teaching staff provides guidance, recommendations, and encourages rich discussions to enhance the overall learning experience.
Enroll Now
If you are looking for an enriching sixth grade literature program that fosters a love for reading, enhances language skills, and promotes personal growth, look no further than Connecticut Korean Presbyterian Church. Enroll your child today and embark on a literary journey that will leave a lasting impact on their education and future endeavors.