Saugatuck Nursery School
Oct 18, 2020
Directory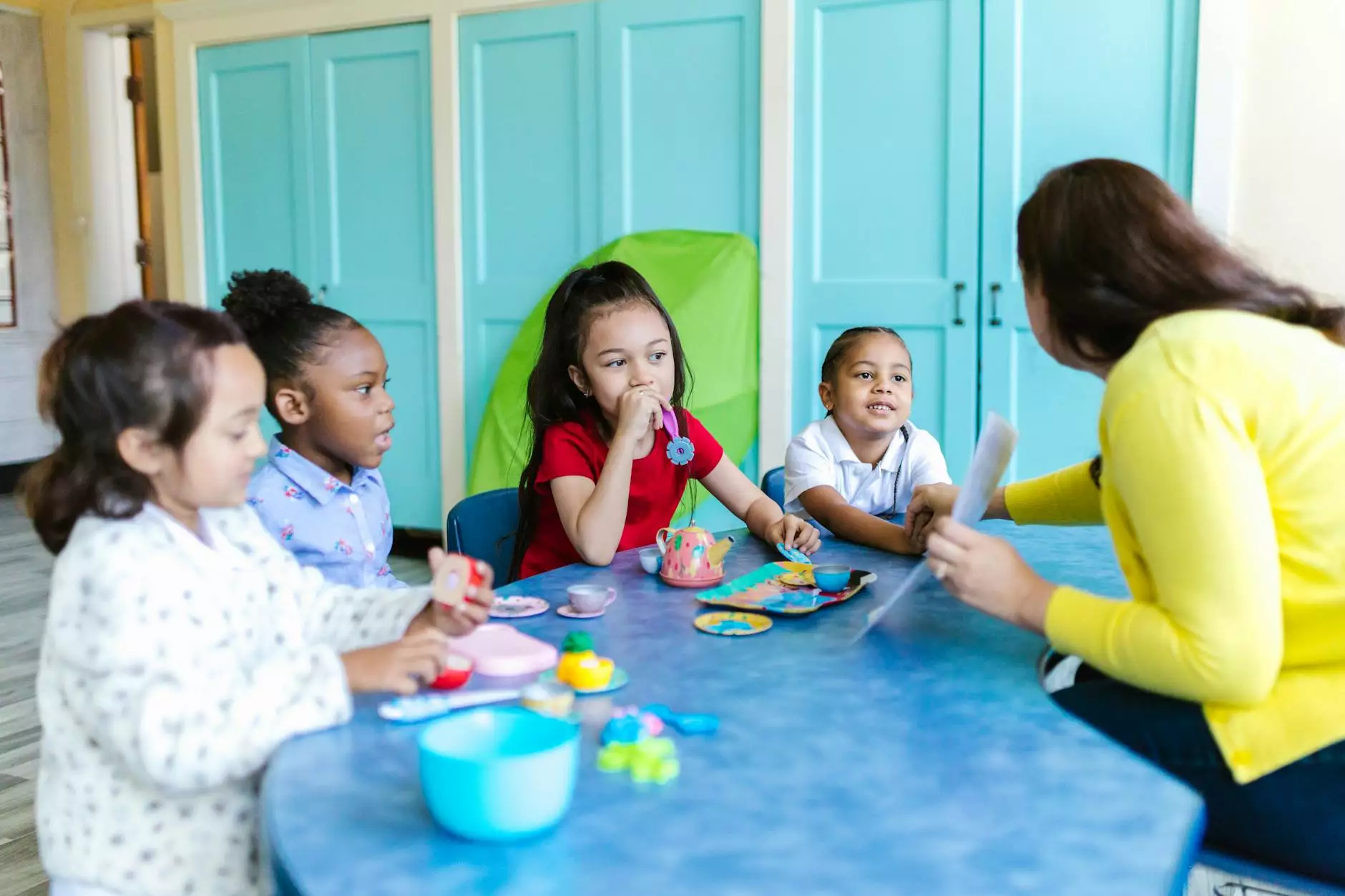 About Saugatuck Nursery School
Welcome to Saugatuck Nursery School, a beloved community resource provided by the Connecticut Korean Presbyterian Church. We are committed to fostering a nurturing and inclusive environment where children aged 2-4 can thrive. Our dedicated teachers and staff are passionate about early childhood education and strive to create a stimulating learning experience for every child.
Comprehensive Early Childhood Program
At Saugatuck Nursery School, we offer a comprehensive and enriching program designed to promote the holistic development of your child. We believe in providing a well-rounded educational experience that incorporates cognitive, social, emotional, and physical growth. Through engaging activities, play-based learning, and individualized attention, we lay the foundation for lifelong learning.
Nurturing Environment
We understand the importance of a nurturing environment in a child's early years. Saugatuck Nursery School provides a warm and welcoming space where children feel safe, supported, and encouraged to explore their potential. Our classrooms are thoughtfully designed to inspire curiosity and creativity, with age-appropriate materials and resources.
Experienced and Caring Teachers
Our team of experienced and caring teachers is the heart of Saugatuck Nursery School. They are passionate about early childhood education and dedicated to creating a positive and engaging learning environment. Our teachers have expertise in child development and employ best practices to ensure each child's unique needs are met.
Curriculum Highlights
Our curriculum is designed to stimulate children's curiosity and promote their social, emotional, and cognitive growth. Through a blend of structured activities and free play, we expose children to various learning domains:
Literacy and Language Development
We foster a love for reading and language by incorporating storytelling, phonics, and vocabulary-building exercises into our daily activities. Our children develop strong communication skills, laying a solid foundation for future academic success.
Mathematics and Problem-Solving
Through hands-on experiences, we introduce age-appropriate mathematical concepts, helping children develop their numerical understanding, problem-solving abilities, and critical thinking skills.
Science and Discovery
We encourage curiosity and exploration of the natural world. Our science-based activities and experiments stimulate children's scientific thinking and promote a sense of wonder about the world around them.
Creativity and Expression
Art, music, and dramatic play allow children to express themselves creatively and develop their imagination. We provide a variety of materials and opportunities for self-expression, fostering confidence and individuality.
Social and Emotional Development
We prioritize social and emotional development, helping children build positive relationships, develop empathy, and learn to manage their emotions. Through group activities and guided interactions, children gain important skills for future social interactions.
Physical Development and Well-being
We promote physical development through active play, outdoor exploration, and structured movement activities. Our focus on healthy habits and self-care empowers children to develop lifelong habits to support their overall well-being.
Parent Involvement
We believe that strong parent-school partnerships are essential for a child's educational journey. Saugatuck Nursery School encourages parent involvement through regular communication, parent-teacher conferences, and various family-oriented events. We value the unique perspectives and contributions of our families and strive to create a supportive community.
Enrollment Information
If you are interested in enrolling your child in Saugatuck Nursery School, please visit our website or contact our friendly admissions team. We offer both full-time and part-time options to accommodate different family needs. Our program operates on a rolling admissions basis, so early registration is recommended to secure a spot for your child.
Contact Us
For more information about Saugatuck Nursery School and the programs we offer, please reach out to our team. We are here to answer any questions you may have and provide assistance throughout the enrollment process.