FAMILY FAITH ACTIVITY: Signs of God's Love
Dec 10, 2017
Resources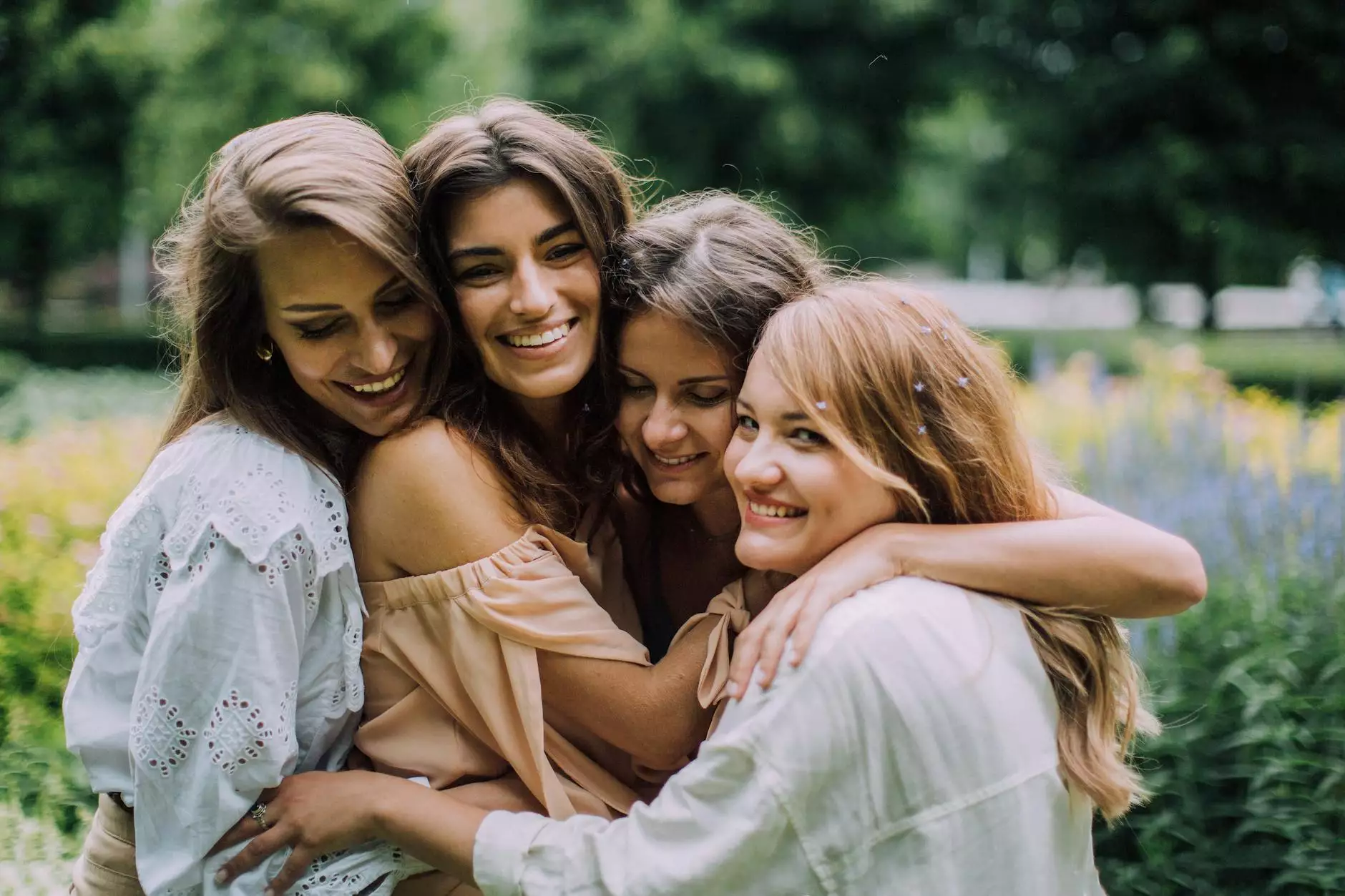 Experience the Power of Family and Faith at Connecticut Korean Presbyterian Church
Welcome to Connecticut Korean Presbyterian Church, where we embrace the values of community, faith, and family. Our dedicated programs and activities are designed to enhance your spiritual journey and foster deeper connections with your loved ones. Join us as we explore the signs of God's love through engaging family faith activities.
Discover the Importance of Family Faith Activities
In today's fast-paced world, it can be challenging to find quality time to spend with your family. At Connecticut Korean Presbyterian Church, we recognize the significance of strengthening family bonds through shared faith experiences. Our family faith activities provide a nurturing and supportive environment for you and your loved ones to grow spiritually together.
The Power of Shared Experiences
Participating in family faith activities allows you to create lasting memories and deepen your understanding of God's love. By engaging in meaningful conversations, worship, and scripture readings together, you can explore the beauty of your faith in a united manner. These shared experiences strengthen the foundation of your family and create a sense of belonging within our community.
Nurturing Spiritual Growth
Our family faith activities are carefully designed to promote spiritual growth among individuals of all ages. Whether you have young children, teenagers, or adult family members, our diverse range of programs caters to everyone's unique needs. Through age-appropriate lessons, interactive discussions, and hands-on activities, we aim to enrich your understanding of God's love and its relevance to your daily lives.
Building Stronger Family Bonds
Family faith activities serve as a catalyst for building stronger bonds within your family unit. By participating in these activities together, you create opportunities for open communication, trust, and mutual support. As you explore the signs of God's love, you'll discover new ways to uplift and encourage one another, fostering an environment of love and understanding.
Engage in Enriching Family Faith Activities
Connecticut Korean Presbyterian Church offers a variety of family faith activities that cater to different interests and age groups. Explore the following programs and discover the signs of God's love:
1. Family Worship and Devotion
Join our weekly family worship sessions where we gather as a community to celebrate our faith. Engage in inspiring sermons, uplifting music, and heartfelt prayers. These devotional moments provide an opportunity to reflect on the signs of God's love and strengthen your familial bonds.
2. Family Bible Study
Embark on a journey of discovery as a family through our interactive Bible study classes. Delve into the teachings of scripture and engage in thought-provoking discussions. Our knowledgeable leaders guide you through various texts, helping you uncover the signs of God's love and apply them to your everyday lives.
3. Faith-Inspired Art and Crafts
Nurture creativity while exploring the signs of God's love through art and crafts. Our family-friendly workshops provide a platform for artistic expression and spiritual reflection. Create beautiful masterpieces, inspired by biblical teachings, and discuss their significance within your faith journey.
4. Outdoor Retreats
Immerse yourself in nature and embark on an outdoor retreat with your family. These outings allow you to connect with both the beauty of God's creation and your loved ones. Engage in activities like hiking, bonfires, and group discussions that help you understand and appreciate the signs of God's love in the world around us.
5. Community Service Projects
As a family, engage in meaningful acts of service and experience the transformative power of giving back. Partner with local organizations and contribute to the betterment of our community. By serving others, you exemplify the signs of God's love and create a lasting impact within our society.
Join Us Today to Experience the Signs of God's Love
At Connecticut Korean Presbyterian Church, we strive to create a welcoming and inclusive environment where families can explore their faith and strengthen their bonds. Discover the signs of God's love through engaging family faith activities and nurture both your spiritual and familial growth. Join us today and embark on a journey of love, unity, and unwavering faith.