Pageant Cookie Bake at Connecticut Korean Presbyterian Church
Nov 9, 2017
Events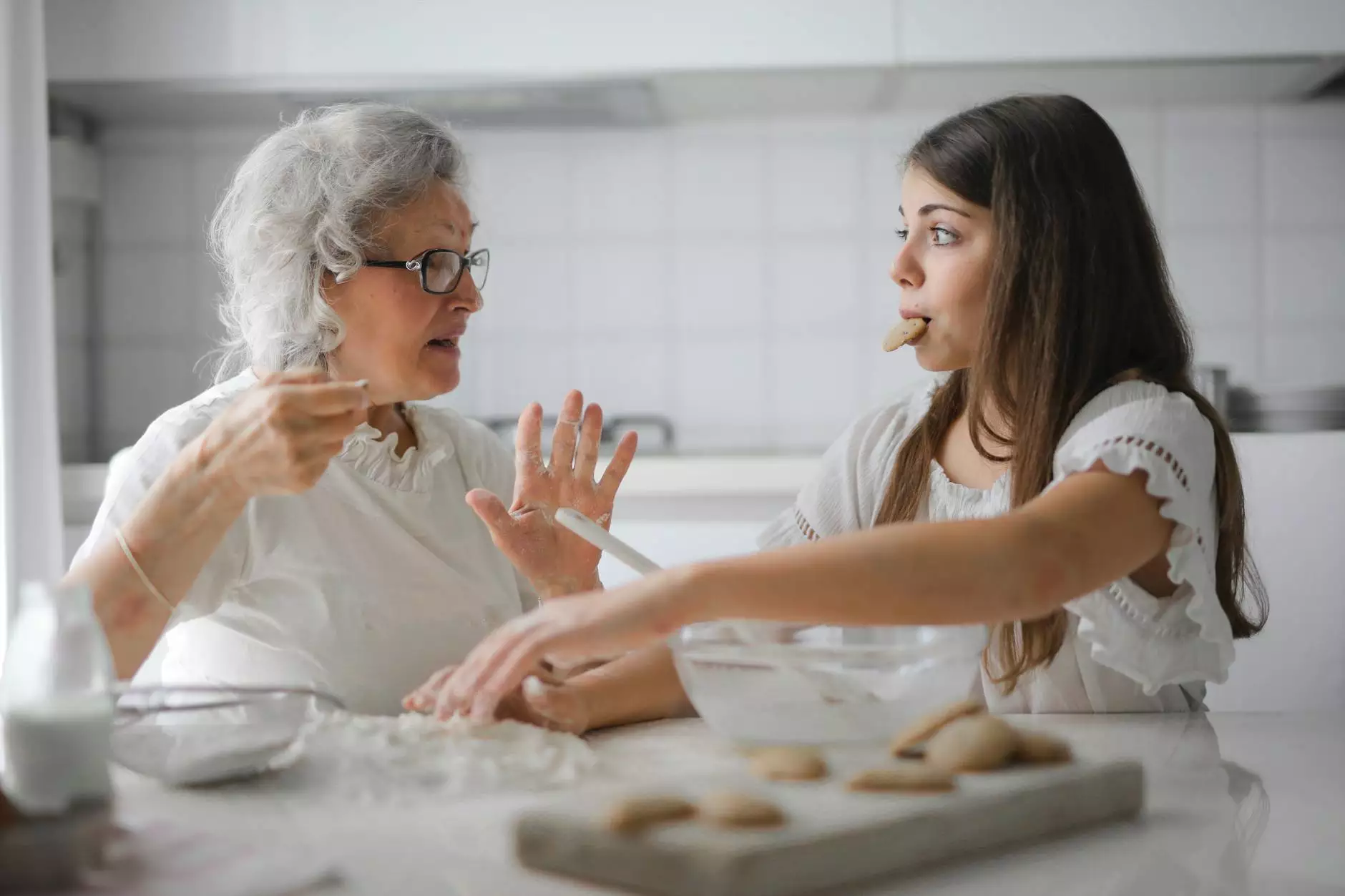 About the Event
The Pageant Cookie Bake is an annual event organized by the Connecticut Korean Presbyterian Church's Children, Youth, and Family Ministry Events. It is a much-anticipated celebration that brings together both our congregation members and the local community.
What to Expect
At the Pageant Cookie Bake, we aim to create a warm and festive atmosphere for everyone to enjoy. The event features a variety of activities and attractions suitable for all ages.
1. Delicious Homemade Cookies
One of the highlights of the Pageant Cookie Bake is the wide selection of mouthwatering homemade cookies. Our talented bakers spend hours preparing a diverse assortment of cookies, from traditional favorites to unique creations. Whether you have a sweet tooth or prefer healthier options, there will be plenty of cookies to satisfy all tastes.
2. Cookie Decorating Station
Unleash your creativity at our cookie decorating station. We provide an array of colorful icing, sprinkles, and other toppings to help you transform plain cookies into edible works of art. This station is perfect for children and families to engage in festive and imaginative cookie decorating activities.
3. Live Performances and Entertainment
Enjoy live performances by talented individuals from our community. From choir performances to instrumental ensembles, there will be captivating music and entertainment throughout the event. Our performers showcase their talents, spreading joy and holiday spirit to all attendees.
4. Craft Booths
Browse through our craft booths featuring unique handmade items created by local artisans. Find one-of-a-kind gifts for your loved ones or treat yourself to something special. This is a great opportunity to support local talent and find beautiful, meaningful crafts.
5. Fun Activities for Children
We haven't forgotten about the little ones! The Pageant Cookie Bake offers a range of fun activities specifically designed for children. From face painting to balloon twisting, there will be plenty of entertainment to keep them engaged and excited.
Participating in the Event
The Pageant Cookie Bake is open to the public, and we welcome everyone to join us for this delightful celebration. Whether you are a member of our congregation or a visitor from the community, you are invited to share in the holiday spirit with us.
Admission to the event is free, and we encourage attendees to contribute to our community fund, which supports various charitable initiatives throughout the year.
Save the Date
Mark your calendars for the next Pageant Cookie Bake at Connecticut Korean Presbyterian Church! Stay tuned for announcements regarding the date and time of the upcoming event.
Connecticut Korean Presbyterian Church: Strengthening Community Bonds
As a vibrant and welcoming faith-based organization, Connecticut Korean Presbyterian Church is committed to fostering a strong sense of community and promoting bonds among its members and the wider community. Our Children, Youth, and Family Ministry Events, such as the Pageant Cookie Bake, play a crucial role in bringing people together, celebrating shared traditions, and creating lasting memories.
Join us at the Connecticut Korean Presbyterian Church's Pageant Cookie Bake and experience the joy and warmth of this special occasion. We look forward to celebrating the holiday season with you!