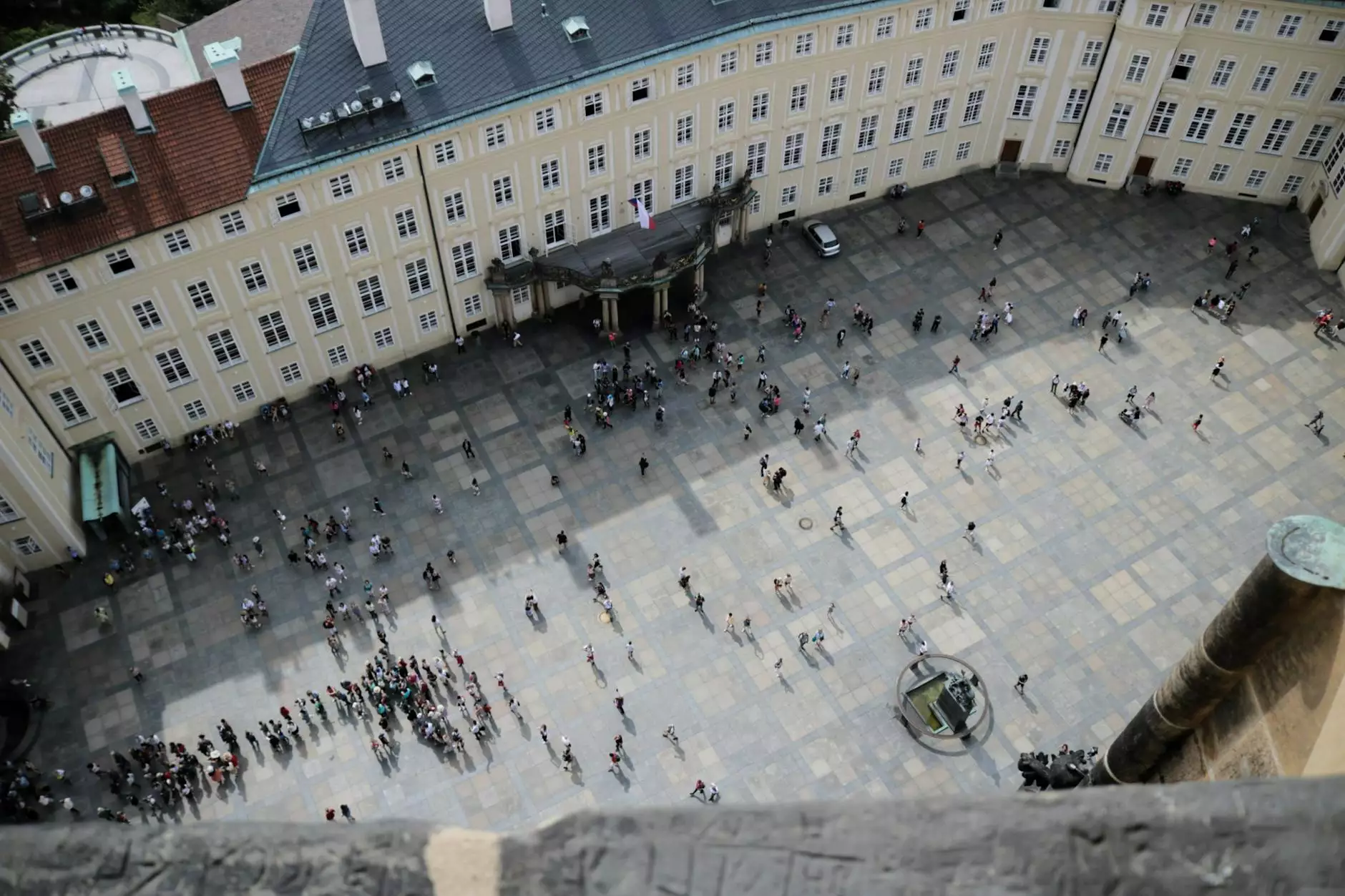 Introduction
Welcome to Connecticut Korean Presbyterian Church's online sermon series! In this sermon, titled "Come Down, Zacchaeus!", we will dive deep into the story of Zacchaeus and explore its profound message of redemption, forgiveness, and faith. Join us as we unravel the powerful lessons contained within this narrative and reflect on their significance in our lives today.
Understanding Zacchaeus
Zacchaeus was a tax collector who resided in Jericho during the time of Jesus. Tax collectors were often despised by society, considered traitors due to their collaboration with the Roman authorities. However, Zacchaeus' encounter with Jesus brought about a tremendous transformation in his life.
The Seeker in the Tree
One day, Zacchaeus, being a shorter man, climbed up a sycamore-fig tree to catch a glimpse of Jesus passing through Jericho. Little did he know that this simple act of curiosity would change his life forever. When Jesus reached the spot where Zacchaeus was perched, He looked up and said, "Zacchaeus, come down immediately. I must stay at your house today." (Luke 19:5)
A Life Transformed
Upon hearing Jesus' words, Zacchaeus felt overwhelmed with gratitude and joy. He hurriedly climbed down from the tree, welcoming Jesus into his home. During their time together, Zacchaeus realized the depth of his wrongdoing as a tax collector and made a sincere vow to make amends and restore justice.
Repentance and Redemption
Zacchaeus publicly declared, "Look, Lord! Here and now I give half of my possessions to the poor, and if I have cheated anybody out of anything, I will pay back four times the amount." (Luke 19:8) His act of repentance and commitment to restitution showcased his genuine transformation and led to his salvation.
Faith and Beliefs
The story of Zacchaeus exemplifies the timeless principles of faith, forgiveness, and the transformative power of encountering Jesus. It reminds us that no matter our past mistakes or societal perception, everyone has the opportunity for redemption and a renewed life through faith.
An Inspirational Message
At Connecticut Korean Presbyterian Church, we strive to embody the spirit of Zacchaeus by embracing all individuals, recognizing their inherent worth, and providing a nurturing environment where believers can grow in faith and experience personal transformation. We believe in the boundless love and grace of God, as demonstrated through His interaction with Zacchaeus.
Join Us for "Come Down, Zacchaeus!"
We invite you to join us at Connecticut Korean Presbyterian Church as we delve deeper into the story of Zacchaeus during our upcoming sermon series titled "Come Down, Zacchaeus!" In this sermon, our dedicated pastor will explore the relevant themes and lessons from the biblical narrative, fostering a rich understanding of our faith and beliefs.
Connect with Connecticut Korean Presbyterian Church
Connecticut Korean Presbyterian Church is a vibrant faith community committed to providing spiritual guidance, support, and a welcoming atmosphere for individuals from all walks of life. We offer various programs, events, and worship services catering to different age groups, fostering a strong sense of community and fostering spiritual growth.
Our Vision
Our vision at Connecticut Korean Presbyterian Church is to create a transformative environment where individuals can develop a profound relationship with God and each other. Through prayer, worship, and service, we aim to inspire our congregation to live out their faith in their daily lives, making a positive impact within their families, communities, and beyond.
Worship Services
Our diverse worship services cater to the unique needs and preferences of our congregation. From traditional to contemporary services, we strive to create meaningful experiences where individuals can connect with God and fellow believers, fostering spiritual growth and renewal.
Community Involvement
Connecticut Korean Presbyterian Church actively engages in community initiatives, reaching out to extend a helping hand to those in need. We believe in the importance of serving our community and embodying the teachings of Jesus in our everyday lives, reflecting His love, compassion, and justice.
Conclusion
Join us at Connecticut Korean Presbyterian Church as we explore the profound story of Zacchaeus and its relevance to our faith and beliefs. Experience the power of redemption, forgiveness, and transformation through encountering Jesus, and become a part of our inclusive, vibrant community fostering spiritual growth and making a positive impact in the world.
Contact Us
If you have any questions or would like to learn more about Connecticut Korean Presbyterian Church, our programs, or upcoming events, please feel free to reach out to us. We would be delighted to connect with you and welcome you to our faith community.