The Mass of the Lord's Supper | Maundy Thursday
Nov 9, 2018
Events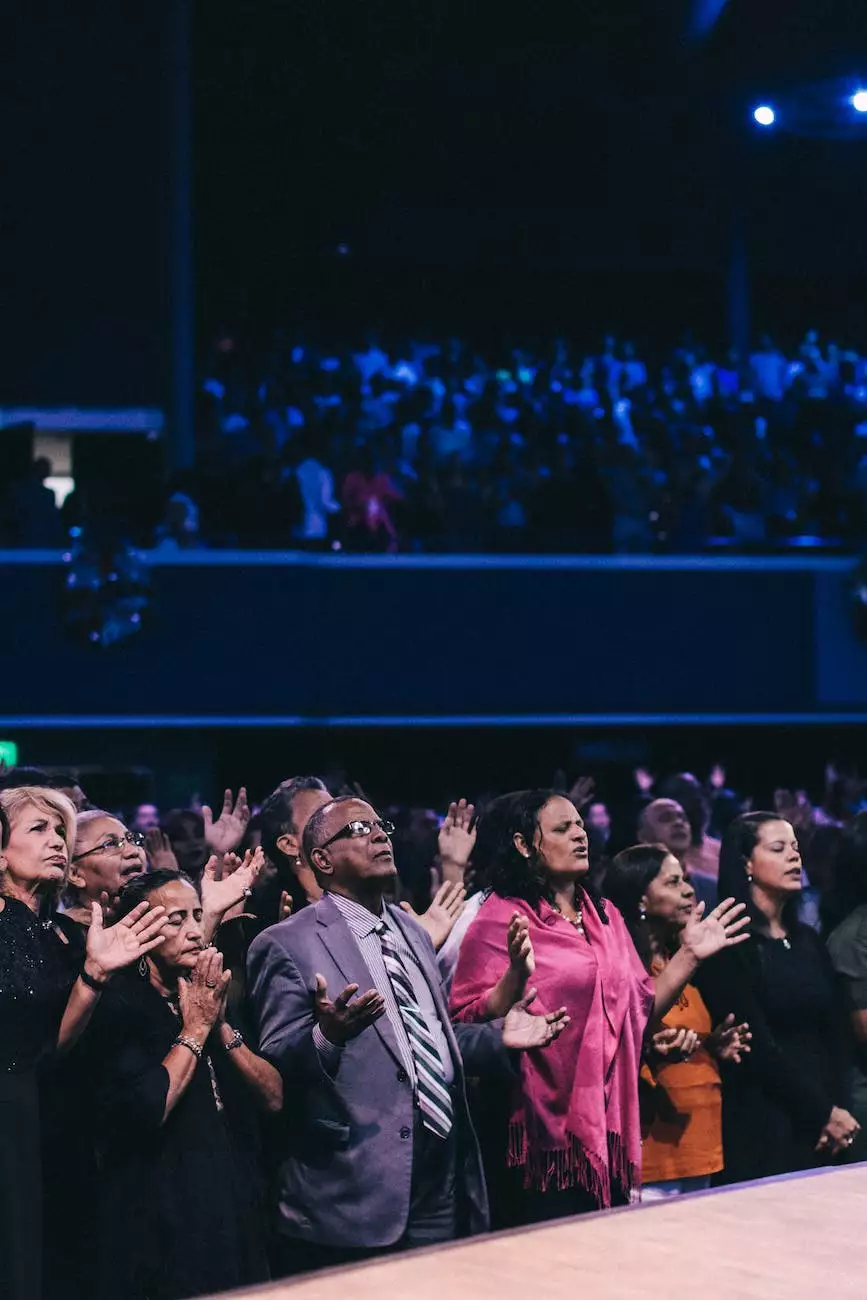 Join us for a Profound Encounter
At Connecticut Korean Presbyterian Church, we invite you to experience the deeply significant and meaningful event of The Mass of the Lord's Supper on Maundy Thursday. This cherished occasion holds great importance in the Christian faith, commemorating the last supper of Jesus Christ with his disciples before his crucifixion.
Embrace the Spiritual Journey
Maundy Thursday, also known as Holy Thursday, marks the beginning of the Easter Triduum, a time of deep reflection and spiritual contemplation. The Mass of the Lord's Supper allows us to journey alongside Jesus during his final moments, providing an opportunity to connect with our faith on a profound level.
A Communal Celebration
Our church community proudly comes together on Maundy Thursday to celebrate The Mass of the Lord's Supper. This is a time for us to unite in worship, prayer, and fellowship, honoring the sacrifice made by Jesus for our salvation. As we gather in communion, we are reminded of the strength found in community and the shared beliefs that bring us closer to God.
Reflecting on Jesus' Humility and Love
During The Mass of the Lord's Supper, we reflect on the humility and love exhibited by Jesus as he washed the feet of his disciples. This act of servitude serves as a profound example for us all, guiding us towards a life of compassion, selflessness, and humility. Through this service, Jesus demonstrated his unwavering commitment to his followers and the ultimate sacrifice he would make for humanity.
Partaking in the Eucharist
Central to The Mass of the Lord's Supper is the Eucharistic celebration, where we partake in the sacrament of Holy Communion. As we receive the bread and wine, we believe in the miraculous transformation that occurs, symbolizing the body and blood of Jesus Christ. This sacred moment serves as a reminder of God's presence in our lives and a renewal of our faith.
Experiencing the Footwashing Ceremony
As a special tradition during The Mass of the Lord's Supper, we also perform the footwashing ceremony. This symbolic gesture represents the act of Jesus washing his disciples' feet, emphasizing the importance of humility, service, and love. By humbly washing one another's feet, we express our commitment to emulate Jesus and follow his teachings.
Uniting in Prayer and Worship
Throughout The Mass of the Lord's Supper, we engage in fervent prayer and meaningful worship. Together, we enter a space of deep reverence, seeking guidance, forgiveness, and strength. Our passionate hymns, melodic chants, and heartfelt prayers create an atmosphere conducive to spiritual connection and renewal.
Join Connecticut Korean Presbyterian Church on Maundy Thursday
We warmly invite you to join us for The Mass of the Lord's Supper on Maundy Thursday at Connecticut Korean Presbyterian Church. As a vibrant and inclusive faith community, we embrace individuals from all walks of life, embodying the spirit of love, acceptance, and unity. Experience the power of this sacred event and embark on a transformative journey of faith and belief.
Discover a Place of Worship and Belonging
Connecticut Korean Presbyterian Church provides a welcoming environment for those seeking spiritual growth and connection. We offer a variety of services, programs, and events catered to different age groups and interests. Our church family is dedicated to fostering a sense of belonging and offering support for individuals on their spiritual path.
Connect with Us
If you would like to know more about The Mass of the Lord's Supper or any of our other services, feel free to reach out to us. We are here to assist you and provide further information about our community and society - faith and beliefs.