Welcome to Connecticut Korean Presbyterian Church
Mar 30, 2023
Events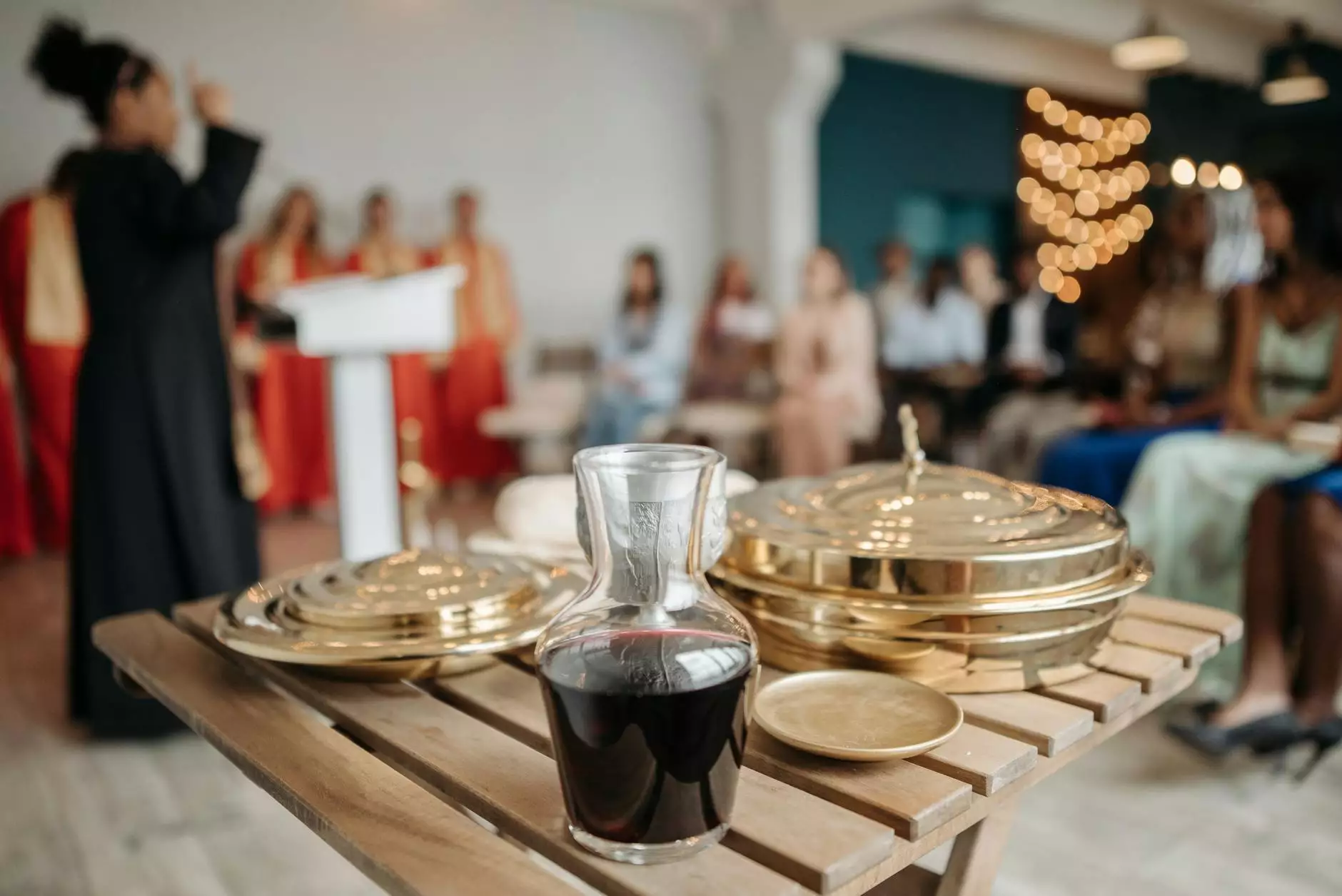 Rev. Jim Hockaday - Service 1 Sunday, October 17, 2021
At Connecticut Korean Presbyterian Church, we are dedicated to fostering a strong and vibrant faith community. Our commitment to providing meaningful worship experiences and engaging sermons is exemplified in the powerful sermon delivered by Rev. Jim Hockaday during Service 1 on Sunday, October 17, 2021.
Exploring Faith and Deepening Beliefs
Our church offers a diverse range of programs and services that cater to individuals seeking to explore and deepen their faith. Through engaging sermons, we strive to provide inspiration, guidance, and a deeper understanding of the teachings of the Bible.
Rev. Jim Hockaday, our esteemed pastor, embodies the values and principles of our belief system. His impactful sermons are designed to uplift and edify the congregation, providing spiritual nourishment and encouragement in their faith journey.
Service 1 Sunday, October 17, 2021
During Service 1 on Sunday, October 17, 2021, Rev. Jim Hockaday delivered a sermon that touched the hearts and minds of all in attendance. The sermon focused on the importance of love, compassion, and unity within our community.
Rev. Hockaday's sermon emphasized the need for believers to embody the teachings of Jesus Christ, demonstrating kindness, forgiveness, and empathy in their daily lives. Through powerful storytelling and thought-provoking insights, he invoked a deep sense of introspection and reflection among the congregation.
Connecting with the Community
Connecticut Korean Presbyterian Church serves as a gathering place for individuals seeking to connect with like-minded individuals, build meaningful relationships, and contribute to the wider community. We firmly believe that collective worship and fellowship play a crucial role in nurturing spirituality and fostering a sense of belonging.
Our church organizes various community outreach programs, volunteer initiatives, and social events to actively engage with the wider community. As part of our commitment to service, we aim to make a positive impact both within our congregation and beyond.
Embracing Diversity
At Connecticut Korean Presbyterian Church, we celebrate and embrace diversity. Our doors are open to individuals of all backgrounds, cultures, and ethnicities. We believe that through diversity, we can deepen our understanding of humanity and create a more inclusive and compassionate society.
Through our multicultural congregation, we encourage dialogue, acceptance, and unity. We value the unique perspectives and contributions of all members, fostering an environment where everyone feels welcome and supported.
Join Us in Worship
If you are seeking a faith community that values authentic worship, spiritual growth, and community building, we invite you to join us at Connecticut Korean Presbyterian Church. Our doors are open to all who are searching for a deeper connection with God and a supportive community of believers.
Experience the transformative power of Rev. Jim Hockaday's sermons, engage in meaningful conversations, and find solace in the fellowship of fellow believers. Together, we strive to live out our faith, uplift one another, and make a positive impact in the world around us.
Come and be a part of our faith community at Connecticut Korean Presbyterian Church. Connect with us today!