Zoe, the Life of God
Feb 8, 2023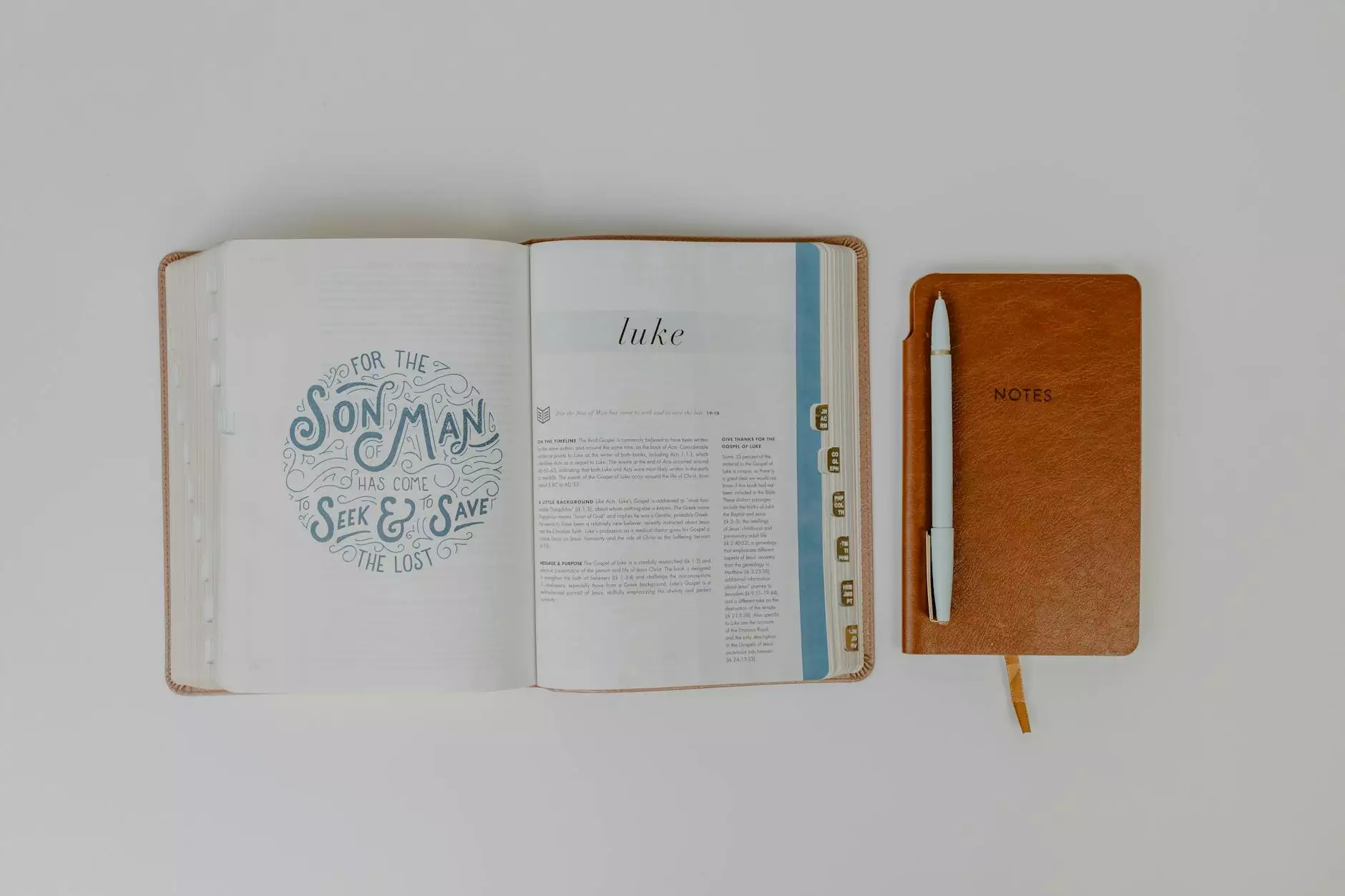 The Significance of Zoe in the Teachings of Connecticut Korean Presbyterian Church
Welcome to the article on Zoe, the Life of God, brought to you by the Grace Family Church of Newtown, a prominent member of the Connecticut Korean Presbyterian Church. In this comprehensive exploration, we dive deep into the concept of Zoe and its profound significance in our faith and beliefs. Join us as we uncover the spiritual insights behind Zoe and its impact on our community and society.
The Meaning and Essence of Zoe
Zoe, originating from the Greek language, refers to the divine and eternal life brought about by God's grace. It represents the essence of vitality, authenticity, and ultimate purpose within the Christian faith. At Connecticut Korean Presbyterian Church, Zoe holds a central position in our teachings, reminding us of the inexhaustible love and transformative power of God.
Zoe and Faith: A Deep Connection
When exploring the concept of Zoe within our faith, we find a profound connection between the two. Zoe not only represents a spiritual reality but also offers a transformative experience that revitalizes one's faith. Through embracing Zoe, individuals can cultivate a deeper and more intimate relationship with God, truly understanding his divine purpose for their lives.
Zoe and Beliefs: Shaping our Community and Society
Within the Connecticut Korean Presbyterian Church, Zoe serves as the driving force behind our faith-based community and society. It urges believers to live a life of purpose, compassion, and service, allowing Zoe to radiate through their actions. By embodying the principles of Zoe, we strive to make a positive impact, promoting love, unity, and healing in our local community and society at large.
The Transformative Power of Zoe
The transformative power of Zoe can be experienced in various aspects of our lives. It allows us to find hope in times of despair, guidance in moments of uncertainty, and strength in times of weakness. Zoe empowers individuals to overcome obstacles, grow in wisdom and character, and discover their true identities as beloved children of God.
Embracing Zoe: Practical Application
At the Connecticut Korean Presbyterian Church, we guide our congregation to embrace the concept of Zoe in everyday life. Through prayer, worship, and biblical teachings, we encourage individuals to invite Zoe into their hearts, allowing it to permeate their thoughts, choices, and relationships. By immersing themselves in Zoe, our members discover boundless joy, peace, and purpose.
Conclusion
The concept of Zoe, the Life of God, holds immense significance within the teachings of the Connecticut Korean Presbyterian Church. As we delve deeper into the understanding of Zoe, the essence of divine life, we witness its powerful impact on faith, beliefs, and our wider community and society. Embracing Zoe enables us to experience a transformative connection with God and empowers us to fulfill our purpose in this world.
Join the Connecticut Korean Presbyterian Church Today!
If you are seeking a community that values Zoe, the Life of God, and desires to grow in faith and service, we warmly welcome you to Grace Family Church of Newtown. Experience the profound impact of Zoe in your life as we journey together towards a deeper understanding of God's love and purpose. Contact us today to discover how you can be a part of our vibrant and inclusive faith community.