Weekly Bulletins - Church of the Assumption
Apr 3, 2022
Events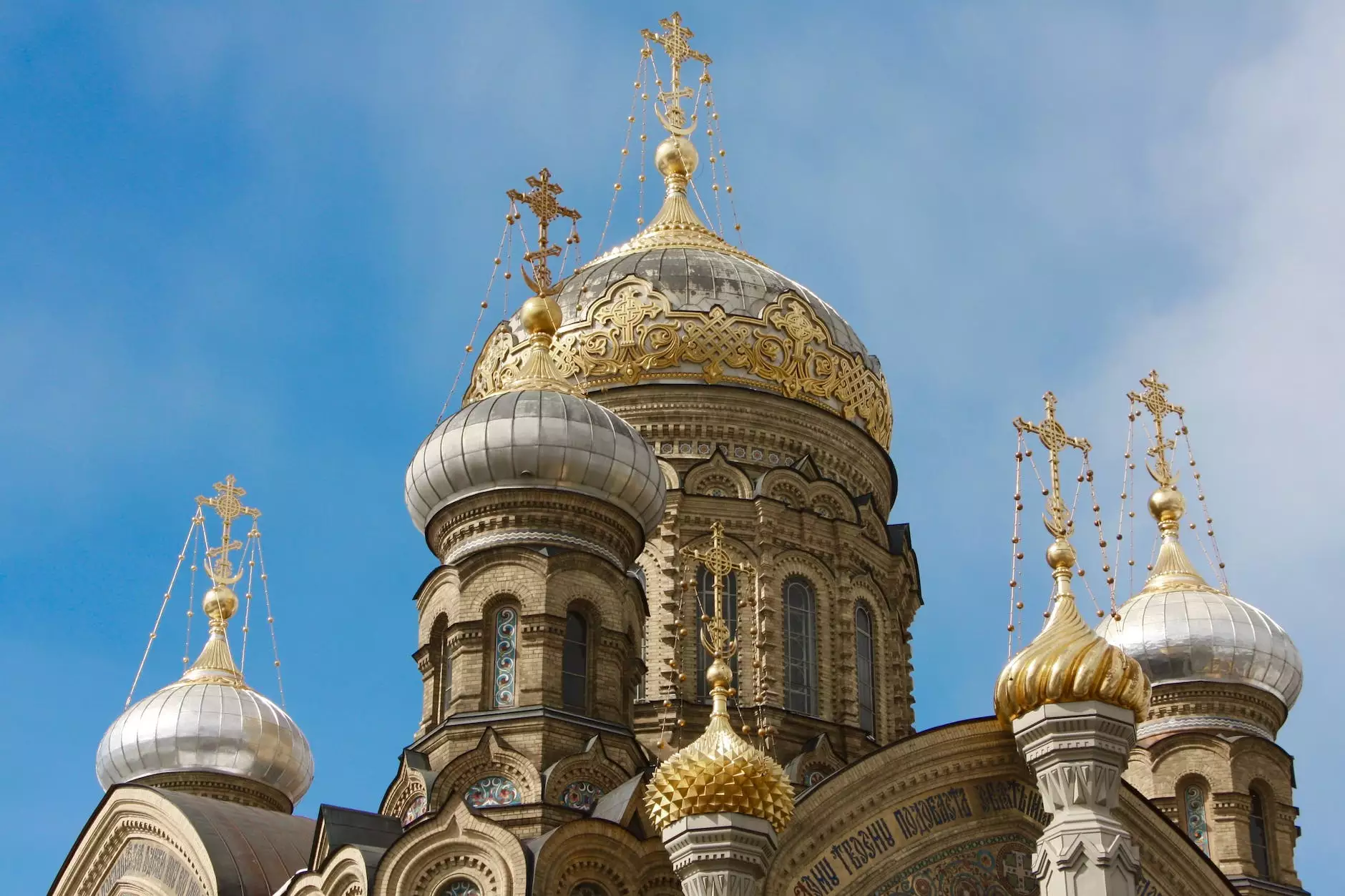 Welcome to the Connecticut Korean Presbyterian Church!
Connecticut Korean Presbyterian Church, also known as Church of the Assumption, is a vibrant community rooted in faith and fellowship. We are delighted to share our weekly bulletins with you, offering a glimpse into the rich tapestry of activities, sermons, and events that take place within our church family.
Embrace the Spirit of Community and Faith
As a cornerstone of the Korean community in Connecticut, our church serves as a spiritual home for individuals seeking solace, guidance, and a sense of belonging. By joining our congregation, you become part of a larger family united in faith, strengthened by the teachings of Jesus Christ, and dedicated to serving others.
Deepening Your Faith Through Weekly Bulletins
Our weekly bulletins serve as a comprehensive resource for our congregation, keeping everyone informed about the various events and initiatives happening within our church community. By regularly checking our bulletins, you can:
Stay up-to-date: Our bulletins provide timely information about upcoming worship services, Bible studies, fellowship opportunities, and community outreach programs. No matter where you are in your spiritual journey, our bulletins can guide you toward activities that support your growth.
Engage with enriching content: Each bulletin is carefully curated to include thought-provoking sermons, insightful devotionals, inspiring testimonies, and reflections on relevant scriptural passages. These writings invite you to deepen your faith and draw closer to God.
Participate in church life: Whether you are interested in joining a ministry, attending an event, or volunteering your time, our bulletins highlight numerous ways you can actively contribute to the life and mission of the church. Find your passion and get involved!
Connecting Beyond the Bulletin
While our bulletins are an essential source of information, they are just one facet of our interconnected church community. We encourage you to attend our worship services, engage in small group discussions, and participate in our wide array of ministries, all designed to foster deeper connections with others.
Join Us for Worship and Fellowship
At Connecticut Korean Presbyterian Church, we believe that worship is a transformative experience that brings us closer to God and strengthens our bonds with one another. Our weekly services incorporate a blend of traditional elements and contemporary expressions of faith, creating a dynamic atmosphere for spiritual growth.
Service Schedule
Our church offers multiple worship services to accommodate different preferences and schedules:
Sunday Morning Worship: Join us every Sunday morning at 10:00 AM for a meaningful worship service filled with prayer, scripture readings, hymns, and an inspiring sermon delivered by our dedicated pastors.
Midweek Service: Seek nourishment in the middle of the week with our Wednesday evening service at 7:00 PM. Take a break from the busyness of daily life and recharge your spiritual batteries.
Special Services: Throughout the year, we celebrate various holidays and events with special services. Stay tuned to our bulletin for details on Easter, Christmas, retreats, and other important occasions.
Get Involved and Make a Difference
We encourage all members of our congregation to actively participate in our ministries and community outreach programs. By getting involved, you can make a tangible impact and exemplify the love of Christ through service. Some of our ministries include:
Prayer Ministry: Engage in the powerful practice of intercessory prayer, supporting the needs of our church and wider community.
Children's Ministry: Nurture the faith of our youngest members by volunteering in our Sunday School programs, VBS, and youth events.
Community Service: Join hands with other believers in reaching out to those in need through initiatives such as food drives, clothing donations, and volunteer work at local shelters.
Missions: Explore opportunities to spread the Gospel globally by participating in short-term mission trips or supporting long-term missionaries.
Stay Connected with the Connecticut Korean Presbyterian Church
To stay updated with our weekly bulletins, events, and other church communications, make sure to subscribe to our newsletter and follow us on social media. We value open communication and are excited to journey alongside you in faith.
Join us at Connecticut Korean Presbyterian Church and experience the warmth of our welcoming community, the joy of worship, and the transformative power of God's love. Together, let us continue to grow in faith and serve our Lord as we impact lives and shape our world with compassion.