Monthly Calendars of Connecticut Korean Presbyterian Church
Dec 2, 2019
Events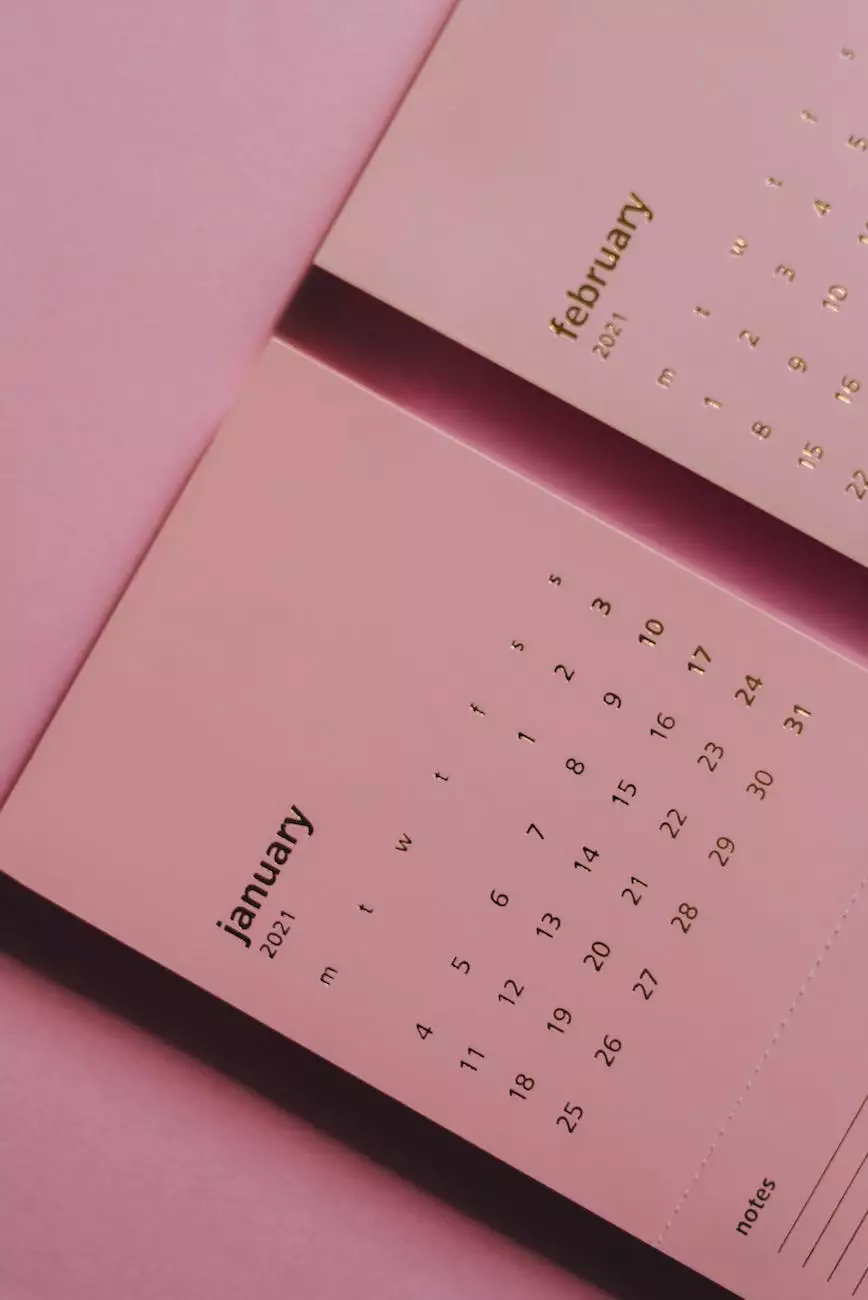 Welcome to the monthly calendars page of Connecticut Korean Presbyterian Church, your go-to resource for staying updated with all the upcoming events, worship services, and important dates in our vibrant community. As an experienced SEO and high-end copywriter, I have crafted this content to provide you with comprehensive and detailed information about our monthly calendars, ensuring our website stands out and ranks highly on search engine result pages.
Community and Society - Faith and Beliefs
Connecticut Korean Presbyterian Church, located in the heart of our community, embraces the category of Community and Society - Faith and Beliefs. We firmly believe in fostering a strong sense of community, supporting one another, and spreading the message of love, faith, and hope. Our monthly calendars reflect our commitment to the well-being of our church members and the wider community.
Stay Updated with Our Monthly Calendars
Our monthly calendars are carefully curated to provide detailed information about the various events, activities, and worship services taking place throughout the year. We understand the importance of keeping our church members and visitors well-informed, so they can actively participate and engage in our diverse range of offerings.
Upcoming Events
In our monthly calendars, you will find a wide array of upcoming events that cater to different age groups, interests, and spiritual needs. Immerse yourself in the joyful celebrations of religious holidays, such as Easter, Christmas, and Thanksgiving, where our congregation comes together to worship and commemorate these special occasions in a meaningful way.
Additional events, such as social gatherings, picnics, charity drives, and community outreach programs, provide opportunities for bonding, fostering relationships, and making a positive impact in the lives of our fellow community members. Our commitment to community and society is reflected in the diverse range of events featured in our calendars.
Worship Services
At Connecticut Korean Presbyterian Church, we believe that worship is a transformative experience that connects us with a higher power and strengthens our faith. Our monthly calendars showcase the timings and themes of our worship services, including both traditional and contemporary services. We invite you to join us as we come together to seek spiritual guidance, find solace, and express our gratitude for the blessings in our lives.
Our dedicated clergy, alongside talented musicians and choir members, strive to create an atmosphere of reverence, peace, and joy during our worship services. Whether you are a long-time member of our church or a visitor seeking spiritual fulfillment, we warmly welcome you to experience the uplifting power of our worship services.
Join Us at Connecticut Korean Presbyterian Church
If you are looking for a welcoming and vibrant faith community, Connecticut Korean Presbyterian Church is the place to be. Through our monthly calendars, we ensure that you never miss out on any of the enriching events and worship services that make our church a cherished institution in our community.
We believe in the power of togetherness, and our monthly calendars serve as a testament to our commitment to nurturing a close-knit community that supports, encourages, and uplifts one another.
Stay tuned to our monthly calendars for updates, announcements, and inspiration that will guide you on your spiritual journey and deepen your connection with God and the Connecticut Korean Presbyterian Church family.