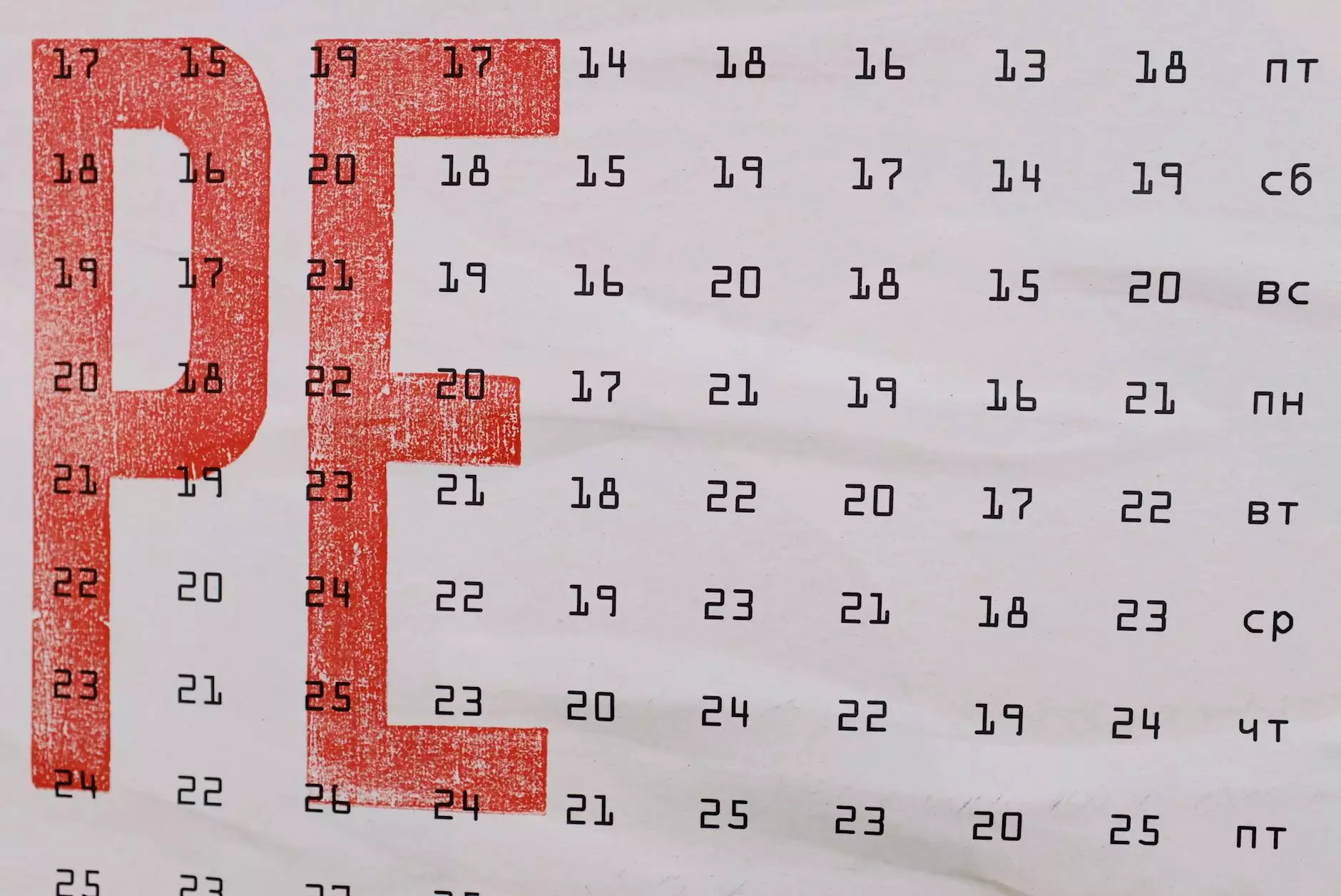 Introduction
Welcome to Connecticut Korean Presbyterian Church's School Calendars section. Here, you can find all the important dates, events, and schedules related to our educational programs. We understand the value of education and strive to provide a well-rounded learning experience for our community members.
Upcoming Events
Stay informed about the upcoming events in our church's educational programs. Our school calendars are regularly updated to ensure that you never miss any important dates. We believe that a strong community is built through shared experiences, and these events play a crucial role in fostering unity and growth among our students, parents, and teachers.
Elementary School Calendar
For parents with children enrolled in our elementary school, our calendar provides detailed information about academic milestones, parent-teacher meetings, extracurricular activities, and special events. We understand that a comprehensive educational experience goes beyond just academics, and our calendar reflects our commitment to holistic development for our young learners.
Middle School Calendar
In our middle school calendar, you will find a plethora of information related to academic assignments, tests, school trips, and various clubs and organizations. We believe that middle school is a critical phase in a child's development and aim to provide a nurturing environment that encourages exploration, growth, and creativity.
High School Calendar
Our high school calendar is designed to keep our students, parents, and teachers well-informed about college fairs, scholarship opportunities, career counseling sessions, and other important events. We understand the significance of preparing our students for the next chapter of their lives and ensure that our calendar provides all the necessary resources needed for a successful transition.
Importance of School Calendars
School calendars play a vital role in ensuring effective communication and organization within our educational community. They provide a centralized hub where parents, students, and teachers can access important information, plan ahead, and stay actively involved in their educational journey.
Easy Planning and Organization
Our school calendars eliminate the hassle of trying to gather information from various sources. By consolidating all the essential dates and events in one place, we make it easier for parents and students to plan their schedules accordingly. Whether it's a parent-teacher meeting, a school play, or a field trip, our calendars enable efficient planning and help create a stress-free experience.
Enhanced Communication
Open and transparent communication is crucial for the success of any educational institution. Our school calendars facilitate effective communication between teachers, parents, and students. Through our calendars, parents can easily stay informed about important announcements, homework assignments, and upcoming projects. This encourages active engagement, fosters accountability, and strengthens the partnership between home and school.
Celebration of Achievements
Our school calendars are not just about dates and deadlines. They also showcase the achievements and milestones of our students. Whether it's a science fair, a music recital, or a sports tournament, our calendars provide a platform to celebrate and recognize the diverse talents and accomplishments of our community members.
Stay Connected and Engaged
To fully benefit from our educational programs, it is essential to stay connected and engaged. Our school calendars serve as a resource hub, guiding you through the academic year and keeping you up-to-date with all the happenings in our church's educational programs. Regularly check the calendar to stay informed and make the most out of your educational journey.
Join Our Community
Connecticut Korean Presbyterian Church welcomes everyone to join our community of learners. We believe in the power of unity and strive to create a supportive environment that fosters growth and learning. By becoming a part of our community, you gain access to not only our school calendars but also a range of educational resources and opportunities.
Contact Us
If you have any questions or need further information regarding our school calendars or educational programs, please feel free to reach out to us. We are here to assist you and ensure that you have a fulfilling educational experience at Connecticut Korean Presbyterian Church.
Conclusion
At Connecticut Korean Presbyterian Church, we understand that education plays a crucial role in shaping the future of our community. Our school calendars serve as a comprehensive resource to keep parents, students, and teachers connected, informed, and engaged. Join our community and embark on an educational journey that encompasses not only academic excellence but also personal growth, community involvement, and holistic development.