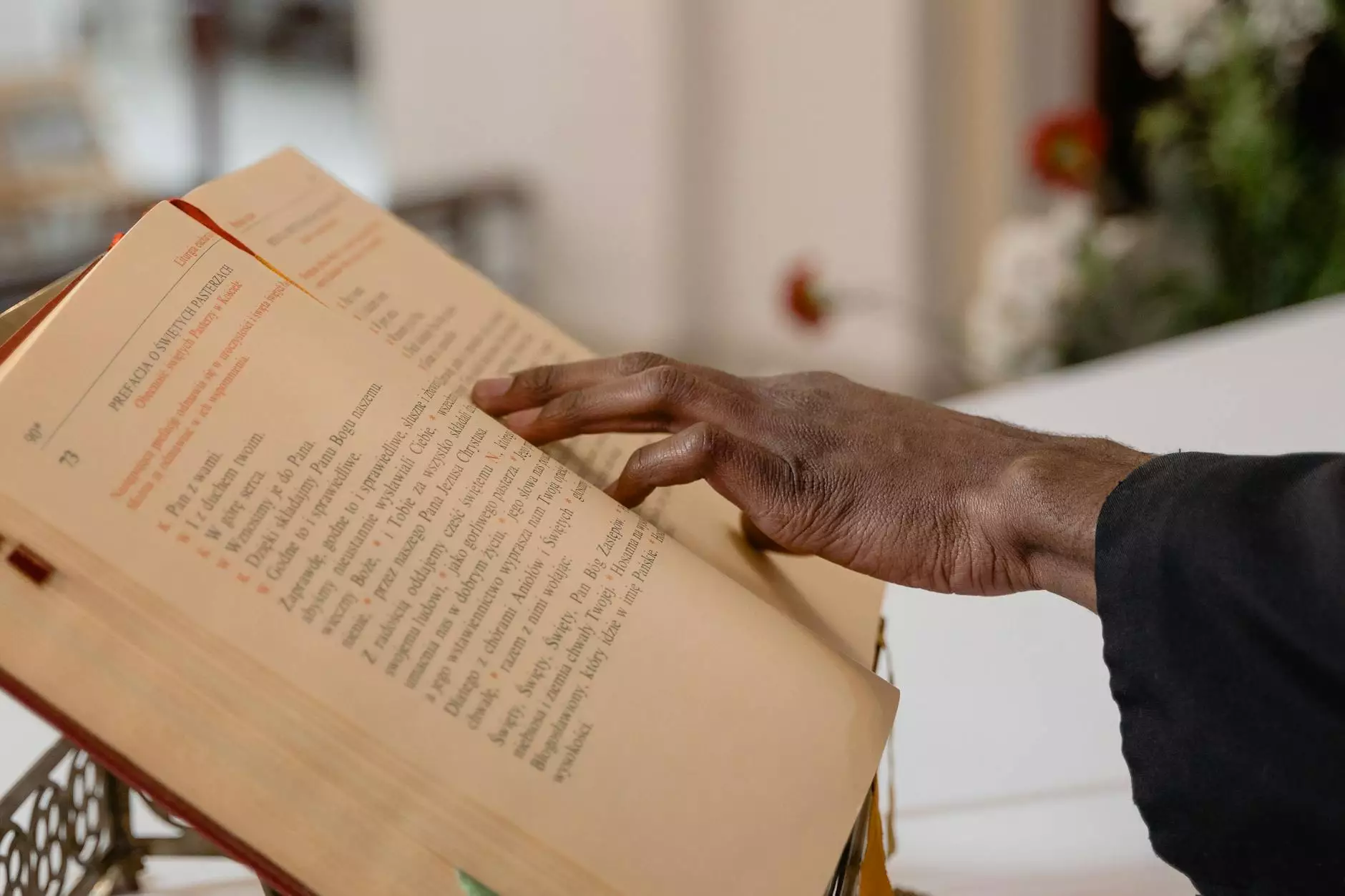 Exploring the Word of God at Connecticut Korean Presbyterian Church
Welcome to the Read Scripture program offered by Connecticut Korean Presbyterian Church. As a faith-based community, we firmly believe in the transformative power of the Word of God. Through the Read Scripture program, we aim to provide a comprehensive and enriching experience for individuals seeking to deepen their understanding of the Bible and strengthen their faith.
Why Choose Read Scripture?
At Connecticut Korean Presbyterian Church, we understand the importance of fostering a strong connection with the Scriptures. The Read Scripture program is designed to guide individuals on a meaningful journey through the Bible, exploring its historical context, teachings, and relevance to everyday life. By participating in this program, you will:
Gain a deeper understanding of biblical teachings and principles.
Discover the historical and cultural context behind biblical stories and events.
Develop a stronger connection with your faith and spirituality.
Receive valuable guidance on how to apply biblical teachings in your daily life.
Become part of a vibrant and supportive community of believers.
The Read Scripture Experience
Our comprehensive Read Scripture program encompasses various elements that contribute to a holistic understanding of the Bible:
1. Scripture Study
Dive deep into the Scriptures with our engaging and thought-provoking study sessions. Led by experienced biblical scholars, these sessions offer a glimpse into the rich tapestry of the Bible. From the Old Testament to the New Testament, we explore different books, chapters, and verses, uncovering the wisdom and truths contained within.
2. Group Discussions
Connect with like-minded individuals through our interactive group discussions. These sessions provide a platform for sharing insights, asking questions, and engaging in meaningful conversations about the Bible. Together, we explore different interpretations, perspectives, and applications of the Scriptures, fostering a sense of community and a deeper appreciation for the Word of God.
3. Prayer and Reflection
Prayer and reflection are integral parts of the Read Scripture program. Through guided meditation and prayer sessions, we create a space for spiritual contemplation and personal connection with God. These moments of introspection allow us to delve into the Scripture's teachings, gaining clarity and inspiration for our spiritual journey.
4. Community Outreach
Connecticut Korean Presbyterian Church is committed to reaching out to the community and making a positive impact. As part of the Read Scripture program, we actively engage in various community outreach initiatives. From volunteering efforts to charitable events, we strive to embody the teachings of the Bible by demonstrating love, compassion, and kindness towards others.
Join Us Today
If you are searching for a comprehensive and enriching Scripture study program, look no further than Read Scripture at Connecticut Korean Presbyterian Church. Our welcoming community, engaging discussions, and transformative experiences will guide you towards a deeper understanding of the Word of God.
Join us today and embark on a journey of spiritual growth and discovery. Together, let us explore the Scriptures, discover their timeless wisdom, and nurture a stronger connection with God and fellow believers. For more information about our Read Scripture program, please contact us or visit our website for upcoming study sessions and events.
Connecticut Korean Presbyterian Church
Address: [INSERT ADDRESS]
Phone: [INSERT PHONE NUMBER]
Email: [INSERT EMAIL]