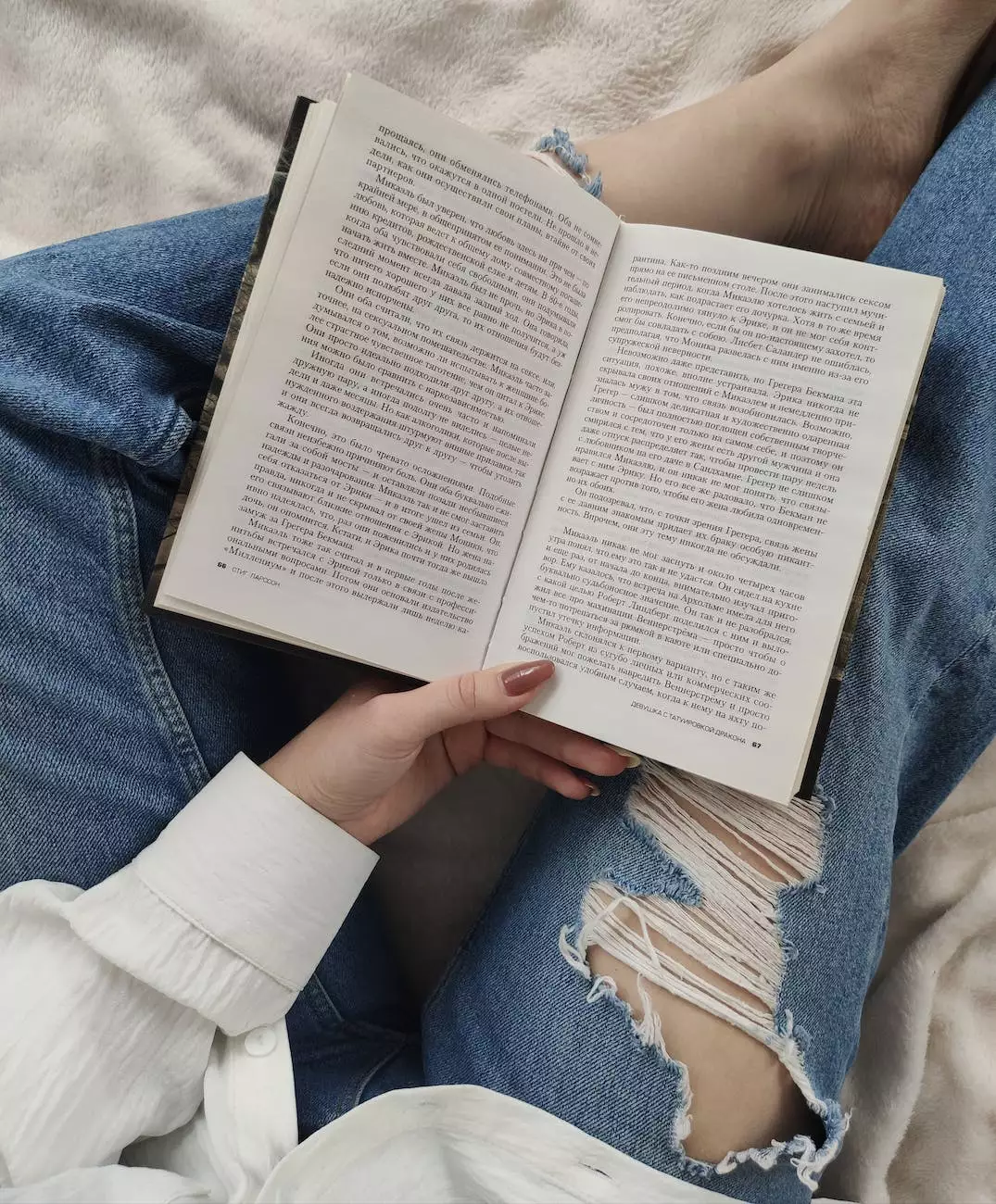 The Power of Knowledge for Spiritual Growth
Connecticut Korean Presbyterian Church is dedicated to providing a rich and comprehensive collection of recommended reading materials for individuals seeking spiritual growth, faith, and inspiration. Our curated list of books encompasses various genres and topics that cater to different interests and levels of spiritual development.
Deepen Your Understanding of the Christian Faith
As believers, it is essential to continually nurture our relationship with God and deepen our understanding of the Christian faith. Reading books on spirituality, theology, and biblical studies can provide valuable insights, broaden our perspectives, and strengthen our faith foundations.
1. Books on Christian Theology
Our recommended reading list includes renowned works by theologians, scholars, and pastors who have contributed significant insights to the field of Christian theology. These books explore the fundamental doctrines, theological concepts, and historical developments of Christianity.
Theology and Sanity by Frank Sheed
Mere Christianity by C.S. Lewis
Systematic Theology: An Introduction to Biblical Doctrine by Wayne Grudem
The Cost of Discipleship by Dietrich Bonhoeffer
The Confessions by Saint Augustine
2. Inspirational Books for Spiritual Growth
To foster spiritual growth, we encourage the exploration of inspirational books that provide guidance, motivation, and personal anecdotes to enrich one's faith journey. These books offer profound insights and encouragement to face life's challenges with unwavering faith in God.
The Purpose Driven Life by Rick Warren
The Alchemist by Paulo Coelho
The Pilgrim's Progress by John Bunyan
A Grief Observed by C.S. Lewis
The Hiding Place by Corrie ten Boom
3. Books on Christian Living and Discipleship
To live out our faith authentically, it is crucial to understand the principles of Christian living and discipleship. Our recommended reading list includes books that delve into practical topics such as prayer, worship, ethical decision-making, and serving God in everyday life.
Crazy Love by Francis Chan
The Pursuit of God by A.W. Tozer
The Circle Maker by Mark Batterson
Desiring God by John Piper
Celebration of Discipline by Richard J. Foster
4. Books on Apologetics and Evangelism
For those interested in defending the faith and engaging in meaningful conversations about Christianity, we recommend books on apologetics and evangelism. These resources equip individuals with the knowledge and skills needed to articulate their beliefs and effectively share the gospel.
Tactics: A Game Plan for Discussing Your Christian Convictions by Gregory Koukl
The Case for Christ by Lee Strobel
Mere Apologetics by Alister E. McGrath
Questioning Evangelism by Randy Newman
Reasonable Faith: Christian Truth and Apologetics by William Lane Craig
Visit Connecticut Korean Presbyterian Church and Explore Our Collection
Whether you are a new believer, a seasoned Christian, or simply curious about the Christian faith, Connecticut Korean Presbyterian Church welcomes you to browse our recommended reading list. Expand your spiritual horizons, grow in knowledge, and find inspiration in the diverse world of Christian literature.
Visit our church and explore our collection today. Let the power of reading shape your spiritual journey and deepen your connection with God.