The Choir of Men & Girls - New Haven
Feb 14, 2023
Events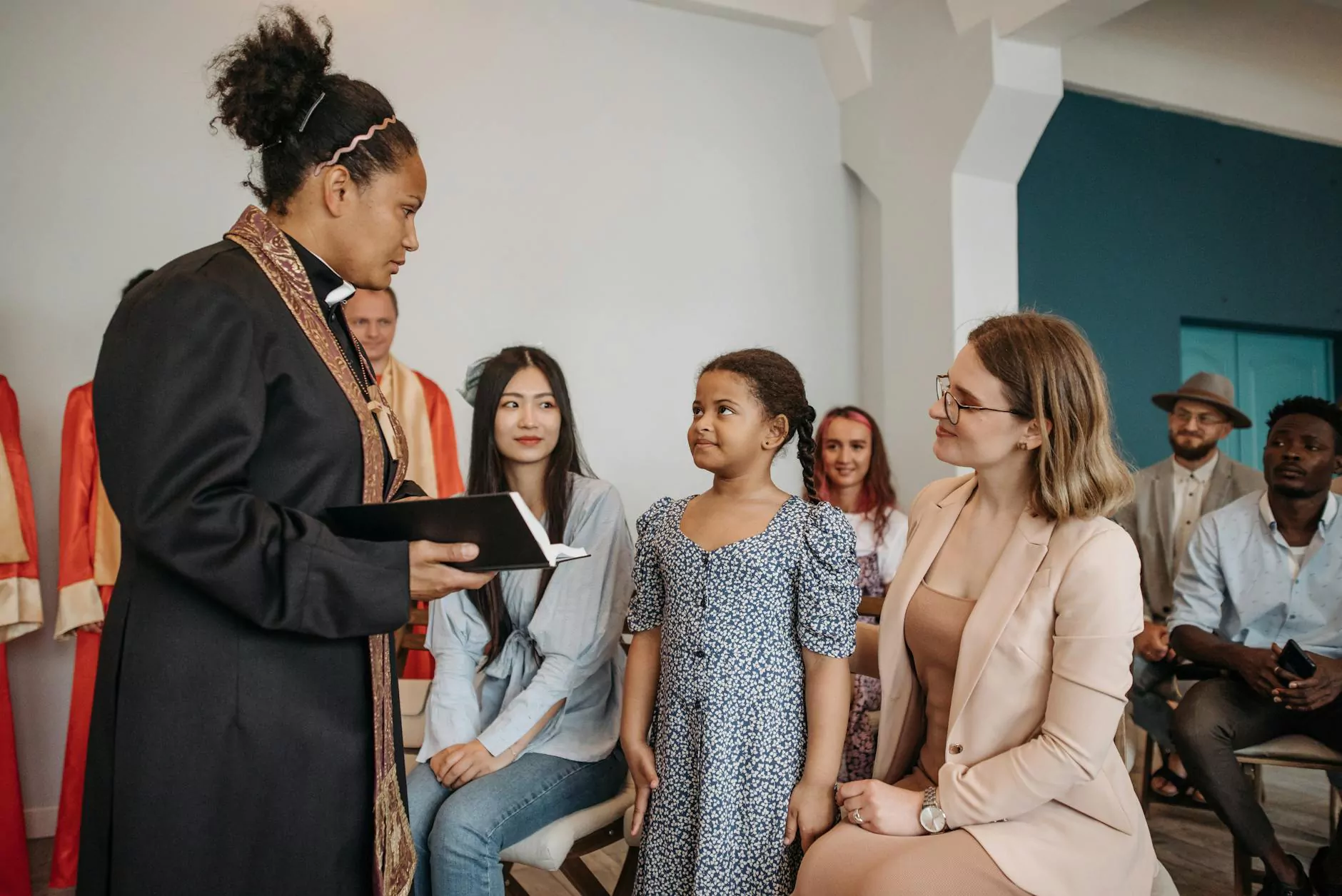 About The Connecticut Korean Presbyterian Church
Welcome to the official page of The Choir of Men & Girls at Connecticut Korean Presbyterian Church in New Haven, CT. We are a vibrant community within the larger Korean community where faith, worship, and music merge harmoniously. At CKPC, we believe in fostering a strong sense of community and providing a platform for individuals to express their devotion through music.
Celebrating the Power of Music and Worship
Music has always played an integral role in religious ceremonies, and the CKPC Choir of Men & Girls takes this tradition to heart. Our choir is composed of talented individuals from diverse backgrounds, united by their passion for music and faith. Through our performances, we aim to create a powerful and spiritual atmosphere where worshipers can connect with their beliefs on a deeper level.
A Unique Blend of Voices
The Choir of Men & Girls at CKPC is truly special, as it brings together two distinct vocal ranges to create a harmonious blend of voices. This unique combination allows us to explore a wide range of musical genres and styles, enriching our worship experience. Our choir members are dedicated and committed individuals who undergo rigorous training to deliver exceptional musical performances.
Engagement and Involvement
At CKPC, we believe in active engagement and involvement. We offer various opportunities for individuals interested in joining our choir or supporting our musical endeavors. Whether you are a seasoned singer or have never sung in a choir before, we welcome you to be a part of our community. From regular rehearsals to participation in special events, there are numerous ways to get involved and contribute your talents.
Upcoming Events
Stay up to date with all the exciting events featuring The Choir of Men & Girls. We organize regular concerts, special performances, and collaborate with other musical ensembles to create memorable experiences for our audience. Check our event calendar for upcoming opportunities to witness the beauty and power of our choir firsthand.
Community Support
As a community-driven organization, CKPC and The Choir of Men & Girls actively engage in local community support initiatives. We believe in giving back and making a positive impact beyond the walls of our church. Our choir members participate in various charitable activities, fundraisers, and outreach programs to demonstrate our commitment to making the world a better place.
Join Us Today!
If you are looking for a vibrant and welcoming community that cherishes both faith and music, we invite you to join us at the Connecticut Korean Presbyterian Church. Discover the powerful experience of worship through music as The Choir of Men & Girls leads us in celebration and devotion. Connect with us today and embrace the transformative power of music, faith, and community.